There's a connection between Ludhiana and Airtel. Can you guess what it is?
Not many people know about it, but Sunil Bharti Mittal- one of the most successful businessmen of India, the founder of Bharti Airtel, was born in Ludhiana. He is amongst the best entrepreneurs that Ludhiana gave to the world.
Let's have a look at his journey towards success!
Sunil Mittal- How he started his first business in Ludhiana
As a part of his education, Sunil Mittal completed his graduation from Punjab University in economics and political science. The billionaire Sunil Mittal that we see today has gone through a lot of thick and thins in his life. At the age of 18 only, he went into business in the year 1976. At that time, he was not even graduated.
His father Mr. Sat Paul Mittal was a former Rajya Sabha member. He was a renowned name in Punjab's politics. Even a school in Ludhiana has been named after him.
Sunil borrowed Rs. 20,000 from his father and started his first business. As Ludhiana is known as the hub of the bicycle industry of India, he set up a unit to make bicycle parts. He was so passionate and dedicated to the work that he added two more units in just three years. One to make yarn and the other to make stainless steel.
He used to go to Mumbai from Ludhiana to find buyers for the stainless steel he made. At Abdul Rehman Street he used to convince the traders. Inexpensive hotel stays, long travels by train, 16-18 hours of work in a day, convincing customers in Mumbai, all of this helped him find the true businessman within him.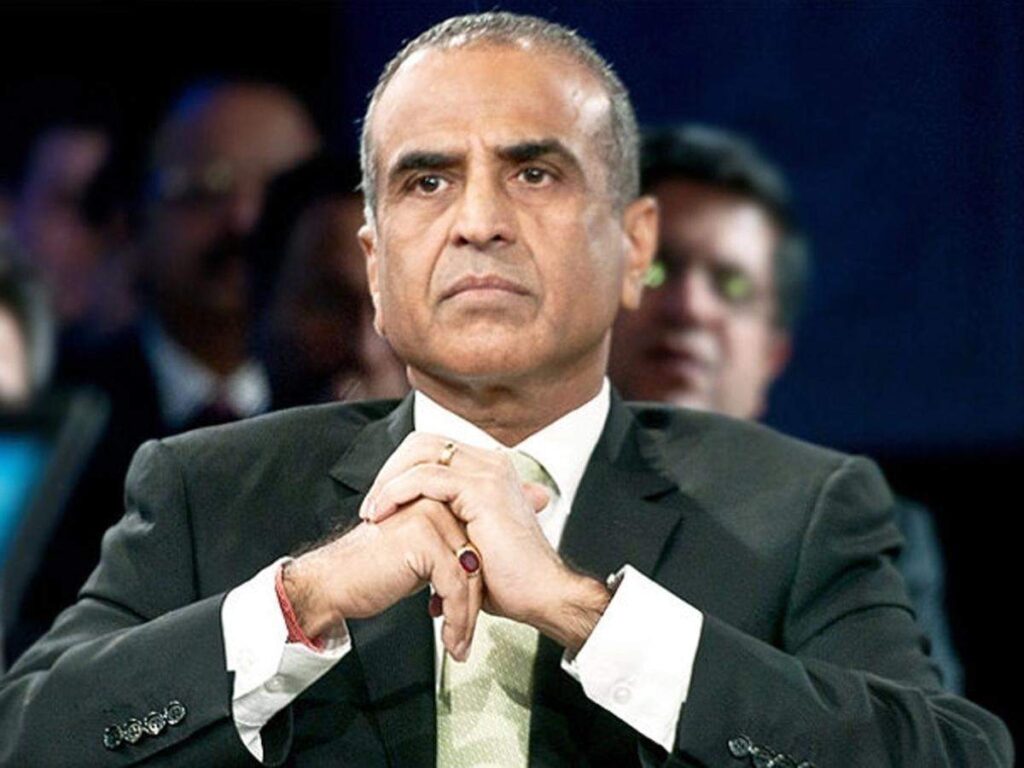 The skills to convince people
In an interview that he gave in the year 2005, he reportedly agreed that he found a charm in himself to convince people. He said that he found the skills to make people join hands with him in the early stage of his career. Be it investors, lenders or partners, he knew what made them happy.
Sunil agreed on the fact that though he was a tough player, he used to let his bank manager win the game of tennis just to be in his good books. The motto was to seek credit.
Expansion of business from Ludhiana
The time he spent in Mumbai made him understand that he had to expand the business for more opportunities. Therefore, he, along with his brothers, started an import enterprise in the year 1980. He named it Bharti Overseas Trading Company.
After purchasing importing licenses from exporting companies in Punjab, he obtained a dealership with Suzuki Motors. His business was excelling as he imported thousands of portable electric power generators from Japan.
Also read- Pankaj Munjal- The man who wrote Hero Group's success story
The crash in business
Sunil Mittal's trading business faced a crisis as the government banned the import of generators. The aim was to promote the manufacture of generators in the country.
In the year 1983, the government gave two licenses for the manufacturing of generators. One was given to Birlas, who collaborated with Yamaha, another was given to Shrirams, who collaborated with Honda. Because of that, Sunil Mittal's business was in crisis. Though he was left with no business, the brilliant mind from Ludhiana did not give up.
How Airtel came into being
Sunil Mittal decided to go abroad and seek opportunities for a new business. He visited Taiwan in 1984 where he saw a push-button phone. However, in India, people were still using phones with rotary dials. He found a business idea and started assembling the push-button phones in India.
This was when Bharti Telecom Limited was launched. By the early 1990s, the company was manufacturing fax machines, cordless phones, and other telecom gear.
Sunil Mittal saw a chance to skyrocket his business in the year 1992 when the government invited bids for mobile telephony. He was successful in bidding for one of the four mobile phone network licensed auctioned.
French telecom group Vivendi collaborated with Sunil. Bharti Cellular Limited was formed in 1995 and he launched services in Delhi under the brand name Airtel.
Within a few years, Airtel became the first telecom company to cross the 2-million mobile subscriber mark. Since then, there's no looking back, and a young man from Ludhiana became a renowned name in India's telecom sector.