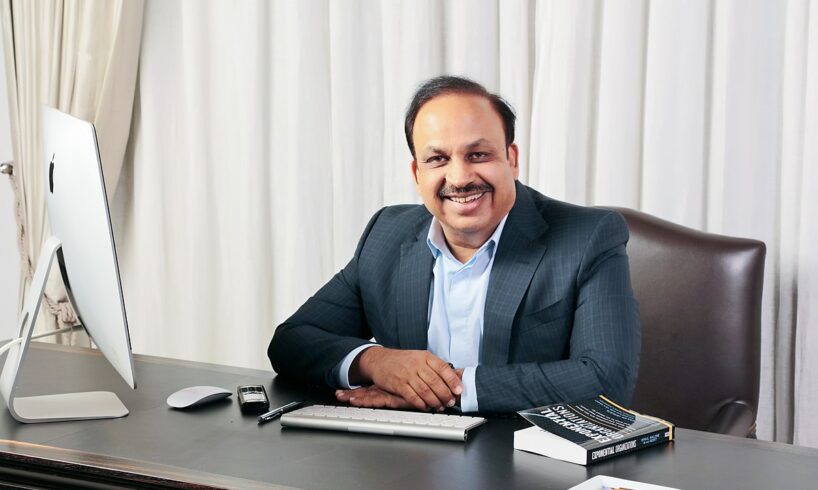 Pankaj Munjal is the current Chairman and Managing Director of Hero Cycles Limited.
He also serves as the president of All India Cycle Manufacturers' Association.
Did you know that Hero Cycles, one of the world's largest bicycle manufacturers of the world, was established in Ludhiana? In the year 1956, Munjal family jointly established Hero Cycles in Ludhiana. Because of the Hero Cycles Group, Ludhiana is recognized as one of the largest bicycle manufacturing cities in India. This company has seen immense success as it exports bicycles to 70 different countries.
Undoubtedly, there have been a bunch of people behind the successful journey of Hero Cycles Group. However, this journey couldn't be possible without one man- Mr. Pankaj Munjal.
He is one of those persons whose immense hard work has made Hero Cycles reach where it is today; the heights of success. He is the current Chairman and Managing Director of Hero Cycles Limited. He also serves as the president of All India Cycle Manufacturers' Association.
Early life and education
When he was born in the year 1962, the company was only 6 six years old. His father Om Prakash Munjal had started the company with his brothers and the Munjal family was all into the business focusing on its upliftment.
Just like his father and uncles, Pankaj Munjal had a keen interest in automobiles. He completed his schooling at The Lawrence School, Sanwar and then he graduated in Science and Training in Automotive Manufacturing at Kettering University, USA.
Other than this, he attended an executive program in Strategic Marketing Management at London Business School and Harvard University. No doubt, the time he has spent on his education has been fruitful for him. As a result, he has been able to make Hero Group one of the largest bicycle manufacturers in the world.
Pankaj Munjal's love for the business
In the year 1988, he joined the Hero Group and took over as the Managing Director in the year 2001. Since then, the company has seen massive growth and experienced global recognition.
Mr. Pankaj Munjal completely justifies his alma mater- London Business School. His business sense and love for his profession is inspirational. Pankaj Munjal knows how to keep a company's sales graph growing even in a crisis.
Under his leadership, Hero Motors innovated a value automotive segment with its flagship offering of 2 Stroke Geared moped – "Hero Puch". It became a cult for the young generation of that era.
Also read- Onkar Singh Pahwa- The Strongest Pillar of Avon Cycles Ltd.
Pankaj Munjal- A man of honour
The whole nation is aware of the Hero Group's legacy. Be it Hero Bicycles or Hero Motors, the customers rely on their quality and the name. However, this credibility has been gained not overnight but in years.
Pankaj Munjal has beautifully expanded the family's business and has made Hero bicycles one of India's leading business groups. The company has seen major ups and downs in the last two decades.
However, Pankaj Munjal's business strategies have helped turn disastrous situations into opportunities. During the coronavirus induced lockdown, when every large-scale industry was going through losses, the bicycle industry saw immense growth in India. Everyone was getting more conscious of their health and wanted to be fit. That is when India witnessed the craze of bicycling.
It is because of the presence of mind and quickly adapting to the situation, Hero bicycles profited even in such times. When every Indian businessman was asking for the government's support and incentives, Pankaj Munjal made profits and did not seek any financial support from the government.
"We are not looking at any support. We are a net debt-free company." This is what he said.