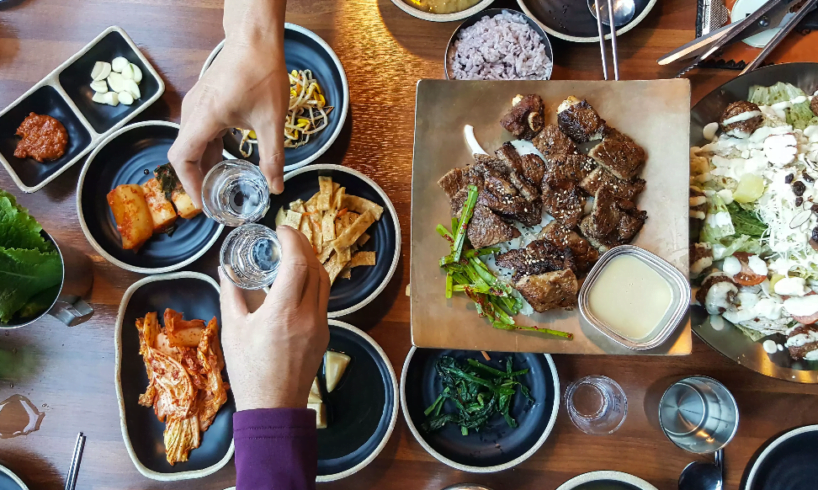 Korean Restaurants in Delhi: Korean cuisine is known for its spicy and flavorful dishes that have gained immense popularity across the globe. Delhi, being a melting pot of cultures, has a thriving food scene that offers a wide range of international cuisines, including Korean. With the increasing demand for Korean food, many Korean restaurants have sprung up in Delhi, offering authentic Korean flavours and dining experiences.
The trend to experience Korean delicacies is on a high rise, especially among youngsters. Not only this, but people are much in love with Korean dramas and actors dearly. If you can relate yourself to the statement, continue reading this article because we have a surprise for you!
In this article, we will explore some of the best Korean restaurants in Delhi that are worth visiting for an unforgettable gastronomical journey. From traditional Korean dishes like kimchi, bibimbap, and bulgogi to modern Korean fusion cuisine, these restaurants have something for every food lover. So, if you're craving some Korean food, read on to discover some of the best Korean restaurants in Delhi.
Gung The Palace
Located in Green Park, Gung The Palace is a popular Korean restaurant in Delhi known for its authentic Korean dishes like galbi jjim, bibimbap, and kimchi. The restaurant is known for its great ambience and high-quality food experience. If you are looking for great and tasty Korean food options, this place has got a variety to serve along with exceptional and magical interior sitting arrangements.
Seoul Restaurant
Located in Panchsheel Park, Seoul Restaurant offers a wide range of Korean delicacies, including Korean fried chicken, bulgogi, and japchae. The interiors of the restaurant pass the vibe of a true Korean place with wooden texture and traditional paintings and show pieces. Also, the restaurant has a contemporary interior and a relaxing atmosphere for you to enjoy your food with your loved ones without any disturbance.
Hahn's Kitchen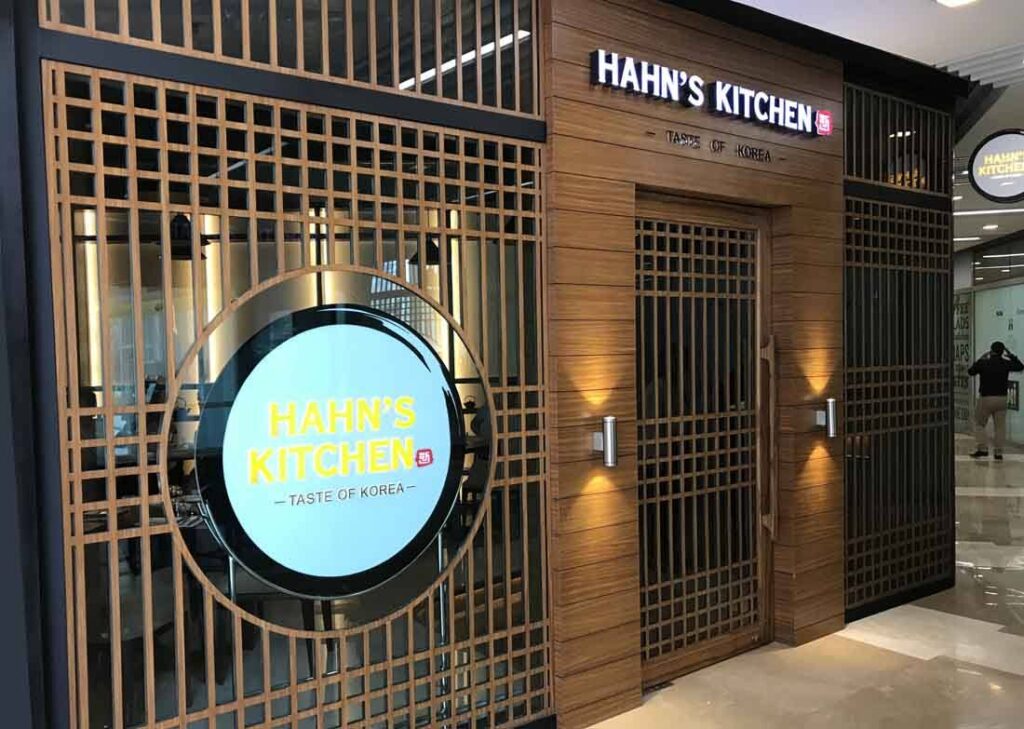 Want a casual dining experience with superb food and amazing variety? Hahn's Kitchen has your rescue! Hahn's Kitchen in Malviya Nagar is a must-visit if you are a forever Korean food lover or if you are trying Korean delicacies for the first time. Not only the restaurant has a cosy and calm vibe but it also serves a variety of Korean dishes, including Korean BBQ and hotpots.
Mom's Korean Restaurant
If you want to experience true traditional Korean foods, Mom's Korean Restaurant must be your first visit in Delhi. Located in Gurgaon, Mom's Korean Restaurant is a small yet cosy restaurant that is known to serve authentic Korean dishes, including kimchi, bibimbap, and tteokbokki. If you crave tteokbokki and you are in Delhi, this place must be your comfort zone! The restaurant has a homely ambience and friendly staff.
Also read: Top 10 kdramas on Netflix that you must watch at least once
The Kimchi Project
Hauz Khas village is known as 'The National Capital of Ethnic Chic' because of its trendy and hip vibe. The urban village has a Korean restaurant that everyone is obsessed with. So next time you visit Hauz Khas village The Kimchi Project should be your next stop for Korean food check! The Kimchi Project in Hauz Khas Village is a trendy Korean restaurant that offers modern Korean cuisine with a twist. The restaurant serves dishes like Korean tacos, bibimbap bowls, and Korean fried chicken.
Seoul Kitchen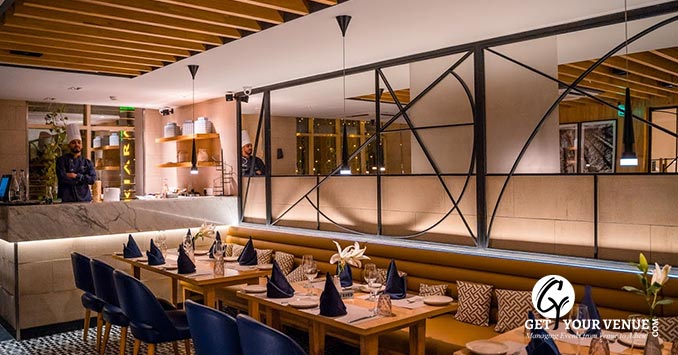 Located in Greater Kailash, Seoul Kitchen is a casual Korean restaurant that serves a variety of Korean dishes like bulgogi, bibimbap, and Korean BBQ. This is a perfect spacious place to celebrate with bigger groups and because it serves great and delicious food. The restaurant has a simple interior and a laid-back atmosphere.
Kori's
Want to experience a totally different vibe with authentic Korean delicacies? Kori's in Vasant Kunj is a popular Korean restaurant that serves authentic Korean dishes like kimchi, bulgogi, and bibimbap. The interior decor of the place is quite chic and attractive. The menu offers quite elaborative eating options and varieties for both, non-vegetarians and vegetarians. Some visitors have even named the place as a 'hidden gem' that offers great Korean food by being moderately expensive.
Gangnam Kitchen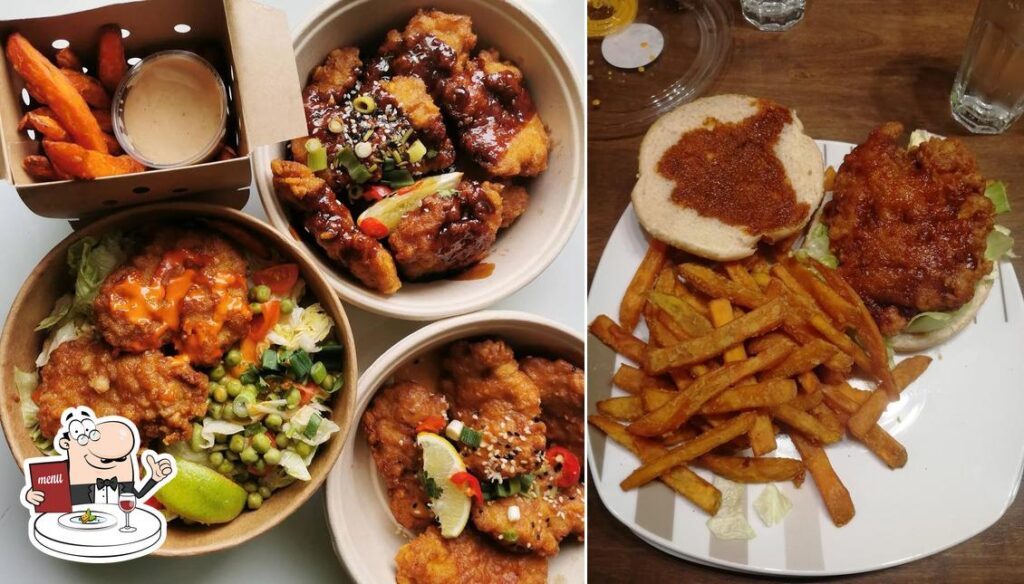 Gangnam Kitchen in Rajouri Garden is a Korean restaurant that serves a variety of Korean delicacies, including Korean fried chicken, bulgogi, and kimchi. Experience fine and casual dining at Gangnam Kitchen offering authentic cuisine with Korean styled-drinks such as makgeolli and soju. The restaurant has a contemporary interior and a lively atmosphere.
Busan Korean Restaurant
Located in Dwarka, Busan Korean Restaurant is a cosy restaurant that serves authentic Korean dishes like bibimbap, galbi jjim, and Korean BBQ. This is one of the classy Korean restaurants in Delhi with a soothing and minimalist vibe check. This incredible place is undoubtedly a hidden gem in Delhi for all those who love Korean delicacies. Also, the restaurant has a homely ambience and a welcoming staff.
AMA Cafe
Furthermore, in the hip district of Majnu ka Tila in the centre of Delhi, there is a charming and lively cafe called AMA Cafe. Along with a selection of iced teas and pastries, the café serves a special blend of Tibetan and continental food. With its vibrant design and cosy seating, the cafe has a cosy and friendly atmosphere. In addition to serving delicious cuisine and drinks, Delhi's young people love to congregate at the AMA Cafe. The café frequently holds live music events, poetry readings, and open mic evenings, giving aspiring artists a stage on which to display their abilities. Anyone searching for a distinctive dining experience in Delhi should definitely pay AMA Cafe a visit because of its vibrant atmosphere and excellent food.
Conclusion
To conclude, every eatery provides unique experiences, from inviting to chic, and is guaranteed to leave you hankering for more. You won't be dissatisfied, whether you're a foodie, a solitary traveller, or just searching for a different gastronomic experience.
In conclusion, Korean food has become incredibly popular all around the world, and Delhi is no exception. Numerous Korean restaurants have popped up throughout the city, providing a variety of traditional and contemporary Korean foods. This happened traditionally in response to the rising demand for real Korean flavours and eating experiences. These eateries provide everything for every food lover's palate, from sour bulgogi to crispy Korean fried chicken and fusion cuisine.