Kdramas: Korean dramas, usually referred to as K-dramas, have become incredibly popular in recent years as a result of their distinctive storytelling, captivating characters, and emotional depth. K-dramas are now more widely available to viewers globally because of the growth of streaming services like Netflix, making them more well-liked than ever. The top 10 K-dramas that are now streaming on Netflix will be covered in this post. This collection includes films for all tastes, from comedies with a romantic bent to thrilling action films. So get some popcorn, settle in, and get ready to have fun!
NO. 1: Legends of the Blue Sea
The drama offers breathtaking underwater sequences and visual effects, as well as themes of romance, fantasy, and humour. The supporting cast includes Lee Hee Joon, Shin Hye Sun, and Moon So Ri, all of whom have a strong resumes. "Legend of the Blue Sea" was a box office hit, enjoyed strong ratings in Korea, and earned favourable reviews from viewers throughout the world. It is regarded as one of the most well-known and recognisable K-dramas of all time.
"Legend of the Blue Sea" is a popular Korean drama aired in 2016-2017. The drama stars Lee Min Ho and Jun Ji Hyun in the lead roles and is directed by Jin Hyuk. The story revolves around a mermaid named Shim Cheong (played by Jun Ji Hyun) who falls in love with a cunning and skilled con artist named Heo Joon Jae (played by Lee Min Ho). The drama explores their love story, which spans centuries, as well as the challenges they face due to their vastly different backgrounds and the interference of other characters.
NO. 2: Business Proposal
The webtoon Business Proposal, created by HaeHwa and Narak, is the inspiration for the South Korean romantic comedy television series of the same name. Ahn Hyo-seop, Kim Se-jeong, Kim Min-kyu, and Seol In-ah are among the cast members working with director Park Seon-ho on a script by Han Seol-hee and Hong Bo-hee.
It relates to the tale of Shin Ha-ri, a worker who agrees to substitute for her buddy on a blind date only to discover that her date is actually her employer. From February 28 through April 5, 2022, 12 episodes of the show were shown on SBS TV. In some areas, it is also accessible via Netflix streaming.
NO. 3: Vincenzo
Quite popular since its release in 2021, Vincenzo revolves around Vincenzo Cassano, a lawyer and mafia consigliere who returns to South Korea from Italy to retrieve hidden treasure belonging to the mafia. Along the way, he takes part in a conflict with a group of attorneys led by Hong Cha-young, who is portrayed by Jeon Yeo-bin, and a corrupt corporation.
The drama's combination of romance, action, and dark humour, as well as the cast members' superb performances, got good reviews. Additionally, it was noted for its examination of issues like justice, retaliation, and the disparity between conventional Korean values and contemporary Western influences.
NO. 4: My ID is Gangnam Beauty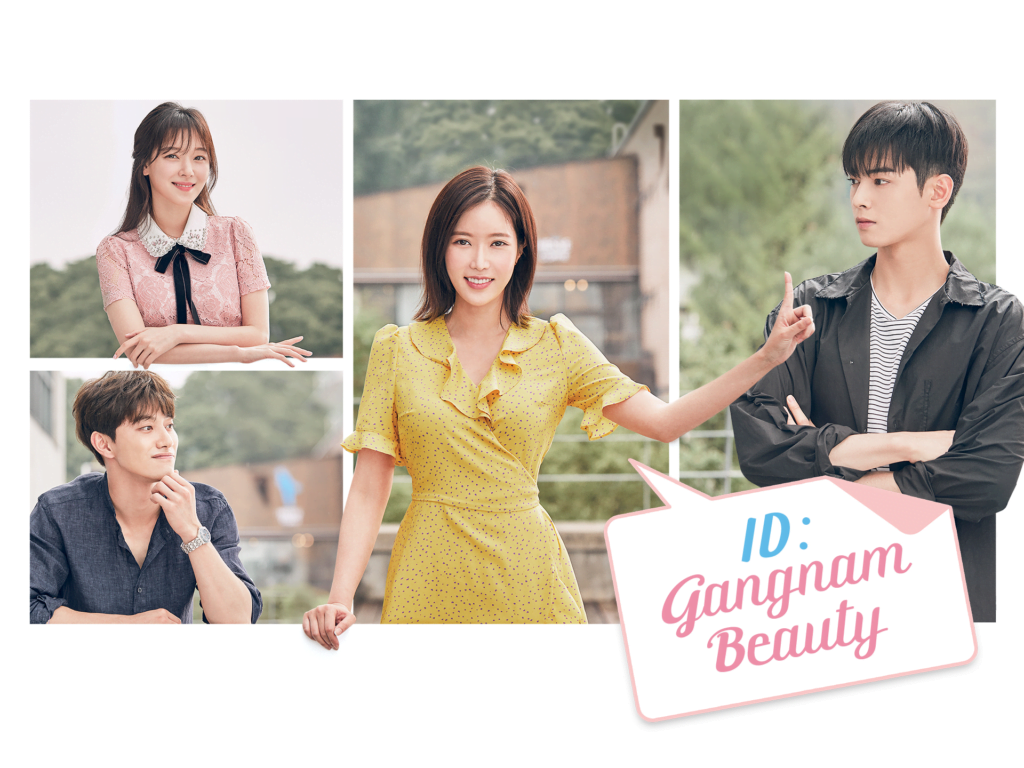 The drama touches on themes such as beauty standards, social pressure, and self-worth, and has received praise for its sensitive portrayal of these issues. "My ID is Gangnam Beauty" was a commercial success and received high ratings in Korea, as well as positive reviews from international audiences. It is considered to be one of the most popular and iconic K-dramas of recent years.
"My ID is Gangnam Beauty" is a popular Korean drama that aired in 2018. The drama is based on a webtoon of the same name and stars Im Soo-hyang and Cha Eun-woo in the lead roles. The story follows Kang Mi-rae (played by Im Soo-hyang), a young woman who undergoes plastic surgery to improve her appearance and starts college with a new look. The drama explores her struggles with self-esteem and her journey to finding self-acceptance, as well as her relationships with her classmates, including the popular and handsome Do Kyung-seok (played by Cha Eun-woo).
NO. 5: Mr Queen
The popular Korean drama "Mr Queen" aired in the years 2020–21. The drama is helmed by Yoon Sung-sik and features Shin Hye-sun and Kim Jung-hyun in the key roles. The narrative centres on Jang Bong-hwan, a contemporary cook who is trapped within the body of Queen Cheorin during the Joseon dynasty (played by Shin Hye-sun). As Queen Cheorin, Bong-hwan deals with a variety of difficulties and political machinations while attempting to return to the present.
The historical drama has a brilliant supporting cast, including Bae Jong-ok and Kim Tae-woo, and blends aspects of humour, romance, and historical drama. "Mr Queen" was a box office and critical hit, scoring high ratings in Korea and getting kudos for its original idea and standout performances. It is regarded as one of the most well-liked and enduring K-dramas in recent memory.
Also read: Your Ultimate Guide on How to Prepare for IELTS at Home!
NO. 6: True Beauty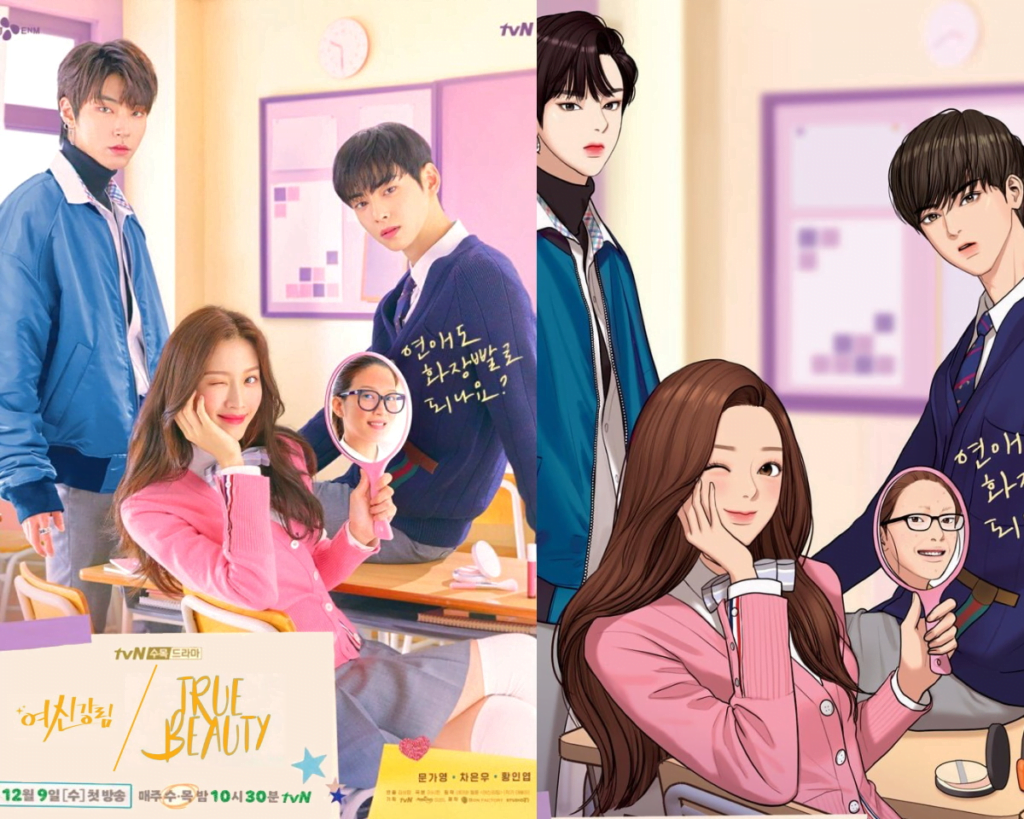 Popular Korean drama "True Beauty" aired in 2020–2021 on television. The popular webtoon of the same name served as the inspiration for the drama, which features Moon Ga-young, Cha Eun-woo, and Hwang In-yeop as the key characters. The plot centres on Moon Ga-young's character Lim Ju-kyung, a high school girl who experiences bullying because of her appearance. She learns the value of cosmetics and develops into a talented makeup artist, which transforms her look and fame. The popular but emotionally aloof Lee Su-ho (played by Cha Eun-woo) and the disobedient Han Seo-jun (played by Hwang In-yeop) are two of the peers she must negotiate along the way.
The drama combines elements of romance, comedy, and coming-of-age drama and has received praise for its portrayal of the pressures faced by young people in modern society. It also features a talented supporting cast, including Park Yoo-na and Kang Min-ah. "True Beauty" was a commercial success, receiving high ratings in Korea, as well as positive reviews from international audiences. It is considered to be one of the most popular and talked-about K-dramas of recent years.
NO. 7: Alchemy of Souls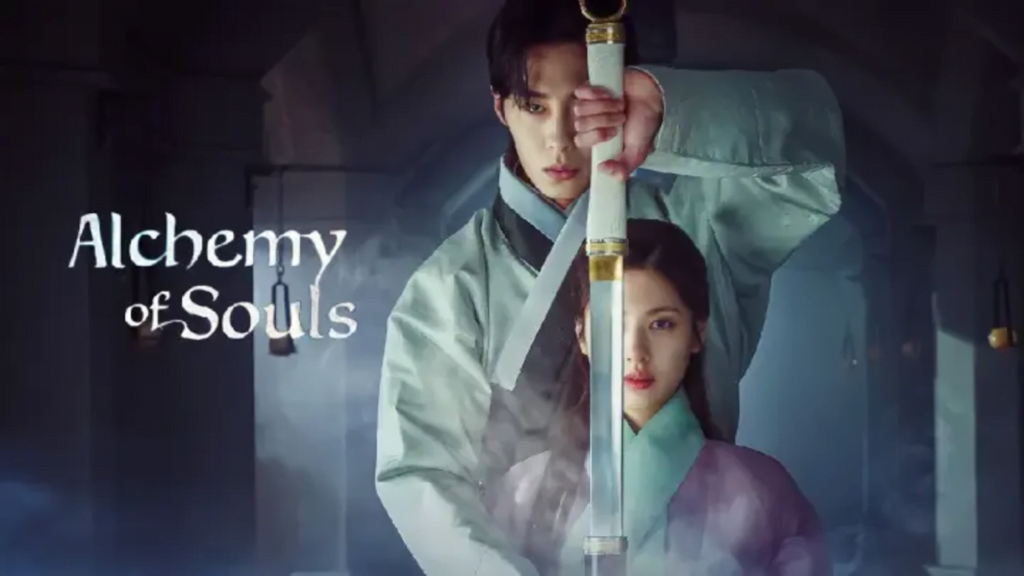 South Korean television programme Alchemy of Souls features Lee Jae-wook, Jung So-min, Go Youn-jung, and Hwang Min-hyun. It tells the tales of youthful wizards interacting with heaven and earth and was written by the Hong sisters. From June 18, 2022, through January 8, 2023, it was broadcast.
The "alchemy of souls" magic spell, which permits souls to transfer bodies, is a forbidden magic spell that is used in the series, which is set in the fictitious nation of Daeho and follows the love and development of young mages as they fight their twisted destiny. It tells the tale of a renowned warrior named Nak-su, whose soul was unintentionally imprisoned inside Mu-deok's frail body. She becomes involved with Jang Uk, a member of an aristocratic family, and becomes his slave and master. As they grow in love, she teaches Uk her talents.
NO. 8: Love Alarm
A South Korean drama series called Love Alarm made its Netflix debut in 2019. Kim So-hyun, Song Kang, and Jung Ga-ram are the series' leading ladies and are based on Chon Kye-young's webtoon of the same name. The show examines issues including how technology affects contemporary relationships, what happens when one hides their genuine emotions, and the difficulties of love and friendship. Love Alarm has received accolades for its compelling plot, standout performances from the ensemble, and realistic portrayal of the difficulties facing young people today.
The novel takes place in a universe where a smartphone application called Love Alarm warns users when a potential love interest is within a 10-meter radius. Kim Jo-jo, Hwang Sun-oh, and Lee Hye-young are three young individuals whose lives are followed throughout the series as they become involved in a convoluted love triangle brought on by the use of the Love Alarm app.
NO. 9: Guardian: The Lonely and Great God (Goblin)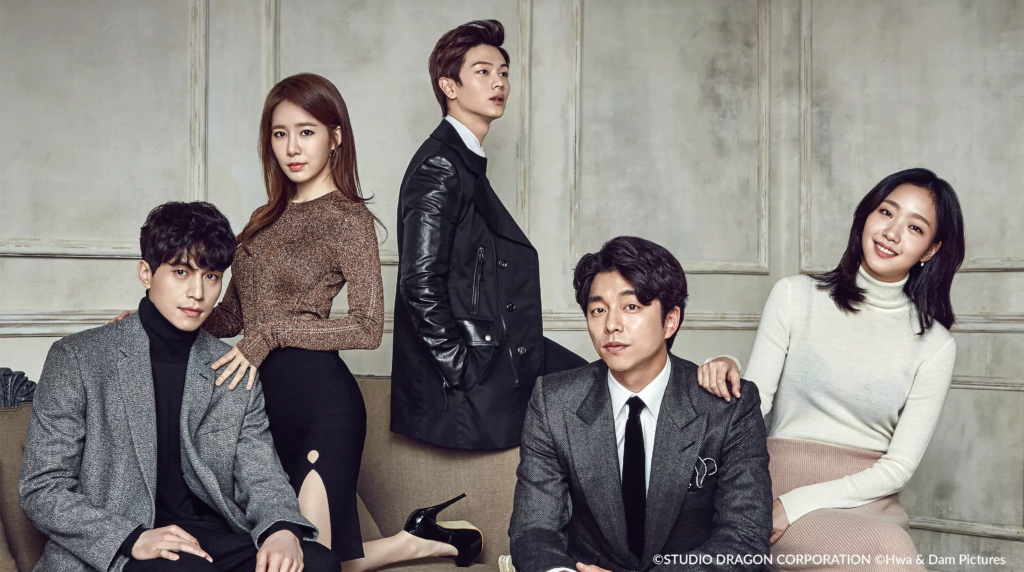 Goblin, also known as Guardian: The Lonely and Great God, is a well-liked South Korean television drama that aired on tvN in 2016–2017. The series, which starred Gong Yoo, Kim Go-eun, Lee Dong-wook, Yoo In-na, and Yook Sung-jae, was written by Kim Eun-sook and directed by Lee Eung-bok.
The narrative centres on a goblin played by Gong Yoo who has been alive for hundreds of years yet is unable to pass away. He's looking for a wife who can take the sword out of his chest, kill him, and put a stop to his immortality. In the end, he befriends Ji Eun-tak, played by Kim Go-eun, a high school student who has the gift of seeing ghosts, and the two grow close.
NO. 10: Tale of the Nine-Tailed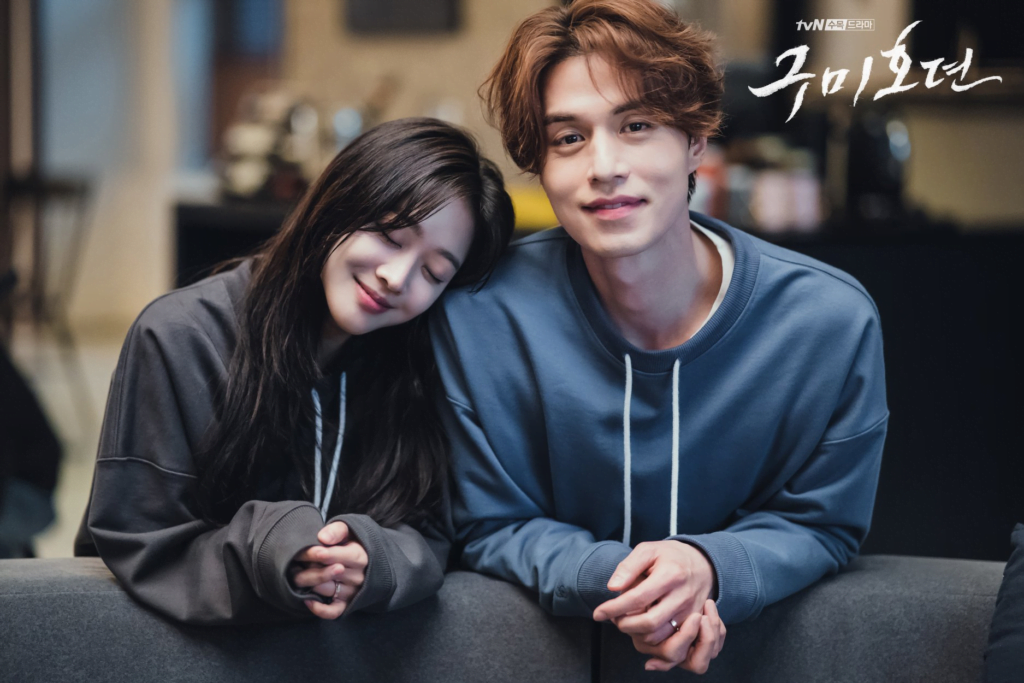 South Korean drama series Tale of the Nine-Tailed had its broadcast debut on tvN in 2020. The series, which starred Lee Dong-wook, Jo Bo-ah, and Kim Bum in the key roles, was written by Han Woo-ri and directed by Kang Shin-hyo.
The protagonist of the narrative is a legendary nine-tailed fox played by Lee Dong-wook who has lived for generations and has the power to assume human form. He develops feelings for Jo Bo-ah's character, a television producer who becomes enmeshed in a paranormal realm full of ghosts, spirits, and fantastical creatures.
In conclusion, Korean dramas have taken the world by storm, and Netflix has played a significant role in bringing them to a global audience. The top 10 K-dramas we have listed are just a few examples of the incredible range and quality of storytelling in Korean dramas. These dramas have captured the hearts of audiences worldwide with their relatable characters, unique cultural aspects, and emotional depth. If you haven't watched a K-drama before, we highly recommend that you give them a try. With so many fantastic dramas to choose from on Netflix, there has never been a better time to dive into the world of K-dramas.