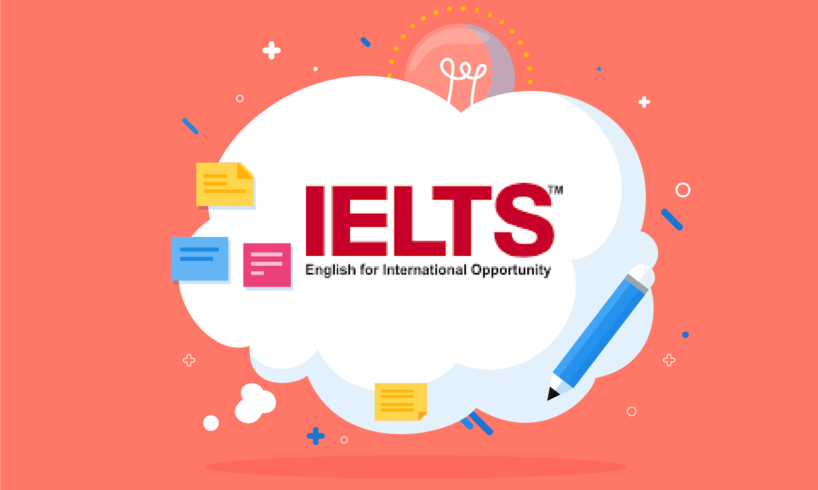 Important Information & Tips on how to Prepare for IELTS at home?
The IELTS exam is a globally recognised standard to measure the English proficiency of individuals wanting to study or work in an English-speaking country. However, for many students, IELTS exams can become a challenge in itself because of the misconceptions that the 'exam is tough'. And, always a question raised that How to prepare for IELTS or if we can prepare for IELTS at home or not?
Consequently, even before you actually start the preparation, you fear getting a low band score. Several working professionals and rank-holder students are under this bubble.
If you have been told that IELTS is tough and you cannot clear it on the first attempt, then allow us to break that bubble for you. You can score more than 7 bands by studying IELTS at home! Any band score can be achieved if you follow a proper format, practice and understand the basics of the IELTS test format.
Even though the IELTS has been introduced since the year 1989, the current average IELTS score for India is heartbreaking.
The recent statistics suggest that the average IELTS score range in India is 5.82 for Reading, 6.3 for Listening, 6.01 for Speaking, 5.77 for Writing & finally, 6.04 for the Total score.
Popular Countries that Accept the IELTS Test
Numerous countries accept IELTS for work, study and migration purposes. However, some of the popular countries are the USA, Canada, Australia, the UK, Ireland, France and New Zealand. Even though the IELTS test has a standard format no matter your country's origin or choice of migrating country, the acceptable band score may differ for each country.
Here's a list of minimum band scores for your favourite countries (For the minimum band score of popular universities, scroll down on this blog).
| | |
| --- | --- |
| COUNTRIES | MINIMUM BAND SCORE |
| US | 7.0+ (Based on the subject) |
| UK | 7-7.5 at top universities |
| Australia | 7.0 for medical courses, 6.0+ for others |
| Canada | Overall 6.5, at least 6.0 in all sections |
| France | 6-6.5 |
| Ireland | UG: 5.5-6.0 & PG: 6.0 and 6.5 |
| New Zealand | 7.0 for engineering & teaching courses, 6.0 & 6.5 mandate for grad. & UG |
According to 2022 statistics, each year more than 3 million students appear for this popular test! By simply taking this examination, you can open a world full of opportunities for your career. Across 140 countries, over 11,000 organisations accept IELTS including world-class colleges, institutions, universities, schools and professional organisations.
What are the Eligibility Criteria for the Exam?
Now let's talk about the eligibility criteria for the IELTS exams. There are no hard-and-fast eligibility regulations to look for while applying for the IELTS test.
The IELTS exam has only one major eligibility: Even though the IELTS exam is based upon your visa application requirement, applicants must be 16 years of age or above to be eligible for the exam. As of now, no upper age limit has been decided by the exam conducting authorities.
Since IELTS is for your abroad dreams, every applicant has to have a valid passport. This is one mistake that almost every applicant makes, however, you must avoid it. Get your passport before beginning the exam preparation.
If you are studying for IELTS at home, there are many things that you must be aware of before you book your test. Let's uncover the basis of the IELTS Test Pattern. Your IELTS test is divided into four sections listening, reading, writing and speaking.
Listening
You will hear several recordings for 30 minutes and you will get an additional 10 minutes to transfer your answers to the answer sheet. There are 4 distinct sections consisting of a total of 40 questions.
Section 1 is a Conversation between two people (about 4 minutes in length),
Section 2 is a Monologue of an outing, tour guide instructions or directions, etc (about 3-4 minutes in length),
Section 3 is a Conversation between 2-4 people which is usually related to an academic setting (about 4 minutes in length),
and finally, Section 4 is a lecture or speech (about 4-5 minutes in length).
Reading
In Reading, you will get three passages and a total of 40 questions. You get one hour to complete your module, so you are suggested to dedicate 20 minutes to each task.
Writing
In the writing task, you will get two tasks, one will be a diagram or graph and you have to write the summary of the same. The second task will be a topic and you have to write based on the given topic. You get one hour for module completion. Since the second task is way too comprehensive, you must dedicate 40 minutes to it and the remaining time for your first task.
Speaking
Speaking is divided into three parts and the total time interview time is 11 to 14 minutes.
The first part is the introduction and general questions about the test taker himself/herself.
The second part is Cue Card where you get a topic and then you have to speak for 3-4 minutes.
The third is the two-way discussion about the cue card. Here, the examiner will ask questions about the cue card and you have to answer the question in detail.
Marking scheme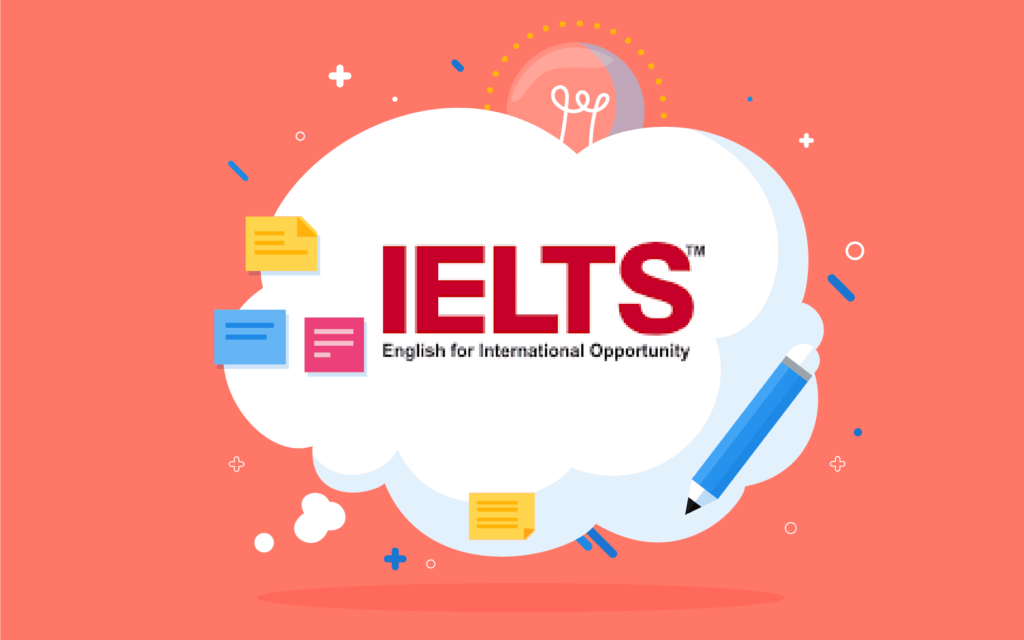 Every module is scored separately and then these scores are clubbed together to form a total IELTS band score. Every section of each module has 40 marks and the more you score, the more will be your band score.
The Speaking skills are marked on 5 essential areas or elements: 'fluency and coherence', 'lexical resource', 'pronunciation', 'grammatical range' and 'accuracy'. Download Speaking Band Descriptor to understand all these marking areas in detail.
The Writing test response is marked in the areas: 'task response', 'coherence and cohesion', 'lexical resource', and 'grammatical range and accuracy'. Download Task One Descriptor and Task Two Descriptor to understand all these marking areas in detail.
Here is a conversion of raw marks into bands to calculate your score at home for Reading and Listening:
| | |
| --- | --- |
| FOR Reading | Raw Score Out of 40 |
| AC: | |
| Band score 5 | 15/40 |
| Band score 6 | 23/40 |
| Band score 7 | 30/40 |
| Band score 8 | 35/40 |
| | |
| GT: | |
| Band score 4 | 15/40 |
| Band score 5 | 23/40 |
| Band score 6 | 30/40 |
| Band score 7 | 34/40 |
| Band score 8 | 38/40 |
| | |
| Listening (Same for both AC & GT) | |
| Band score 5 | 16/40 |
| Band score 6 | 23/40 |
| Band score 7 | 30/40 |
| Band score 8 | 35/40 |
Minimum IELTS Score Accepted by Leading Universities
Here's the minimum band score for the popular universities in different countries:
| | |
| --- | --- |
| USA | Minimum Band Score |
| Massachusetts Institute of Technology | 7 |
| California Institute of Technology | 7 |
| Harvard University | 7 |
| Princeton University | 7 |
| Yale University | 7 |
| | |
| Canada | Minimum Band Score |
| University of Toronto | 6.5-7.0 |
| University of Alberta | 6.5 |
| McGill University | 6.5 |
| University of British Columbia | 6.5 |
| | |
| UK | Minimum Band Score |
| University College London | 6.5 |
| University of Edinburgh | 6.5 |
| University of Oxford | 7-7.5 |
| University of Cambridge | 7 |
| Imperial College London | 7 |
| | |
| Australia | Minimum Band Score |
| University of Melbourne | 6.5 with no section score less than 6.0 |
| University of Sydney | 6.5 with no band below 6.0 |
| University of New South Wales | 6.5 with no band below 6.0 |
| University of South Wales | 6.0 with at least 5.5 in each band or equivalent |
| University of Queensland | 6.5 with 6.0 in all sub-bands or equivalent |
How to Prepare for IELTS at home?
Here are some important Tips to prepare for the exam at home:
The IELTS test can be daunting and overwhelming for students because there's no hiding; you score what you offer. If you want to know How to Prepare for IELTS at home?, there are ways to crack it like a pro:
Before preparation, choose the correct exam format. If you are looking to study abroad, then go for IELTS Academic and if for a work permit then IELTS General Training.
Also, if you are applying for CD-IELTS, then you must practice on your computer. Both, Computer-delivered and paper-based IELTS are quite different, so prepare yourself during the practice sessions only.
YouTube and online platforms are the best resources to find study material for Writing, Reading and Listening. They also provide you with the answer key for your improvement.
IELTS practice can be done via online training. Several free courses and training sections can give you a great learning experience. You will learn from a bunch of students and their experiences.
Start devoting an hour separately to reading novels and books and learning new vocabulary and connecting words for your speaking.
Also read: What is BH 'Bharat' series number plate? A complete guide
Tricks to ace your IELTS exam!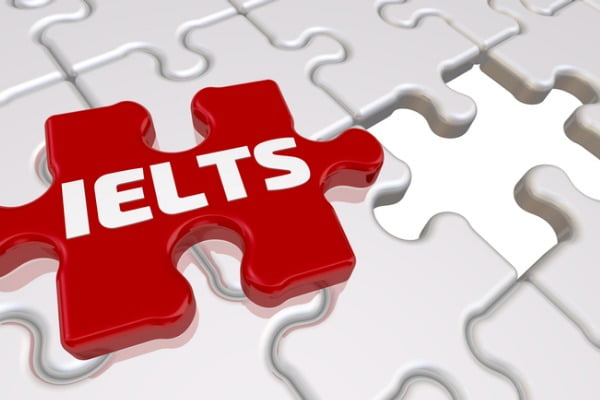 Before starting the practice, understand the format of both Writing tasks and follow it.
Speak in English with your friends and siblings and try to use the new words in your conversations to become habitual of English speaking.
If possible, try to think in English too. This is a tip no one will ever tell you. Usually, this mistake happens when we think in our regional language and then translate it into English. Therefore, thinking in English may help you in all modules of your IELTS test.
Build a habit of writing every day other than practising the Writing section. Your handwriting plays a pivotal role in the test, therefore, try to improve your speed as well as your writing.
Stop using Grammarly or other English correction apps on your documents to build the habit to be fully responsible for whatever you write.
Practice every module every day. Take the mock test with proper time recording. For speaking, you can take random cue cards online and speak in front of the mirror. And record your time as well.
Never miss a practice section any day. Practice at least one mock test every day with proper concentration and an open mind.
Monitor your English skills every day and decide which of the module needs extra practice.
How to Register for the IELTS?
Ready to take the test? Book your IELTS exams at home! You can register for the IELTS exam on both online and offline mediums. For offline, you need to visit your nearest IDP branch, however, for online follow the below-written process:
Visit the website https://www.ieltsidpindia.com/
Click on the option 'Register for IELTS'
Now, select your preferred test; paper-based or computer-delivered (IELTS, IELTS for UKVI or Life Skills).
Select your test type/module Academic or General Training for IELTS, IELTS for UKVI, A1 and B1 for Life Skills (Be careful in this step).
Pick the test location.
Afterwards, select your preferred test date and time slot.
Upload your documents along with a coloured copy of your passport.
Pay the test fee and you are done!
After the booking, the acknowledgement will be received on your registered phone number or email address. You also need to choose a slot for your Speaking test, if you don't book a time slot within a stated period, then it will be automatically allocated to you.
Success of the IELTS preparation journey will depend on your planned & hard work
The tips included in this blog(How to Prepare for IELTS at home?) will help you get through the hard IELTS preparation journey conveniently! In a competitive world where everything happens quickly, you need to stay ahead on the success path.
Luckily, the first step you can take for a bright future is IELTS. If you wish to get into your dream university with a great band score, break the shackles of traditional studying methods and ace the IELTS!
Never underestimate yourself if someone tells you cannot appear for IELTS by preparing at home. Do a planned preparation and get success. All the best!