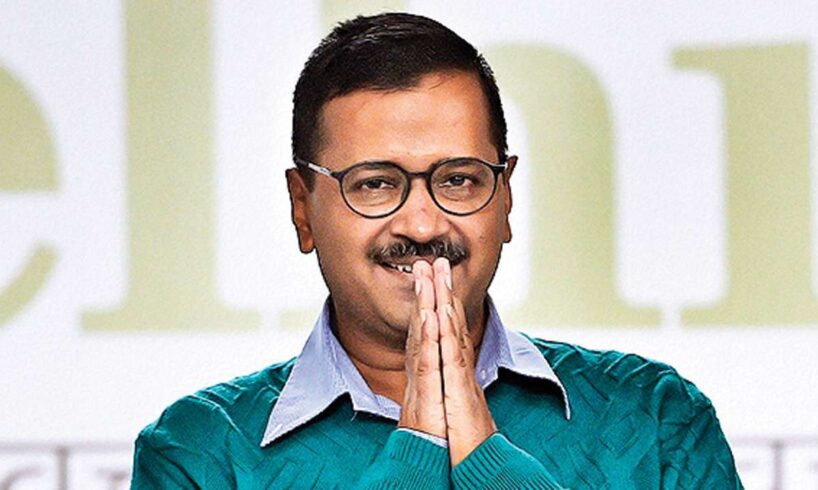 YD News| Three-minute read
In India, Arvind Kejriwal's Aam Aadmi Party is one of the fastest-growing political parties in India. In less than 10 years of its inception, the party has formed the government in Delhi thrice. Also, they have recently won the Punjab Assembly elections and formed the government here with a gigantic margin. The whole nation has seen the rise of Arvind Kejriwal as a leader in the last 10 years.
Some political experts also believe that Arvind Kejriwal's Aam Aadmi Party can replace Congress as a strong opposition. However, that will surely take some time as it is still not recognized as a National Party.
How did Arvind Kejriwal come into limelight
Arvind Kejriwal is one such political leader who left his government job and later stepped into politics. He came into the limelight during the Janlokpal Bill movement. Anna Hazare was his mentor. Arvind Kejriwal was a part of the movement.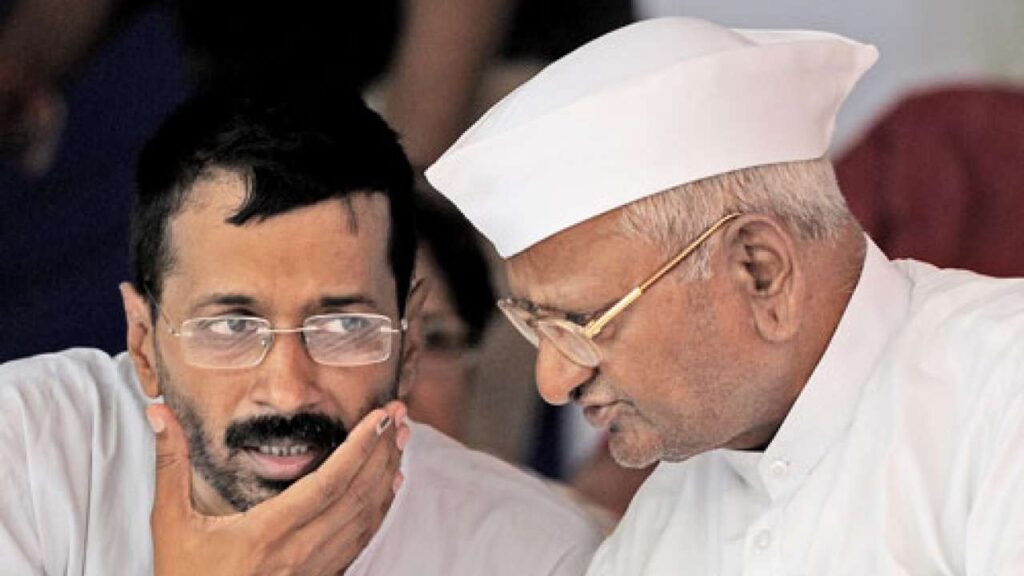 Anna Hazare wanted the movement to be neutral. However, Arvind Kejriwal believed that there was a need to step into the political system to eradicate several issues. So, in the year 2012, he decided to start his own political party and named it "Aam Aadmi Party" (Common Man's Party).
Incredible performances of AAP
Aam Aadmi Party was formally launched on November 26, 2012. On December 4, 2013, the party contested the elections for the first time in Delhi. Arvind Kejriwal then defeated Shiela Dikshit, three times Chief Minister of Delhi.
For the first time, Aam Aadmi Party formed the government for 49 days. After that, in the 2015 Assembly elections, Aam Aadmi Party easily swept away the contest and won 67 of the total 70 Assembly seats. BJP won only 3 seats and Congress could not get any seats at all. Arvind Kejriwal took the oath as Chief Minister of Delhi.
Then again in the year 2020, Aam Aadmi Party won the Delhi elections with 63 seats.
AAP in Punjab
Aam Aadmi Party has made a historical win in Punjab. They have matched the record of the Shiromani Akali Dal and won 92 of the total 117 Assembly constituencies in Punjab. Here in Punjab, they made Bhagwant Mann, a renowned comedian from Punjab, their CM face. The election motto was "Ik Mauka Kejriwal nu" (One chance to Arvind Kejriwal).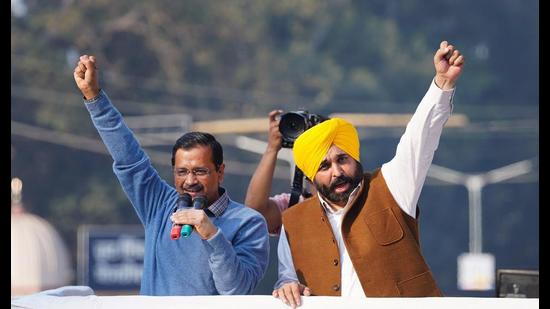 Just like Delhi, here in Punjab also, AAP has managed to win comfortably and defeated major political parties of Punjab.
Arvind Kejriwal's Early Life
Arvind Kejriwal was born in the year 1968 in Siwani, Haryana. From childhood only, he was a bright student and in his first attempt, he cleared the exam and joined IIT Kharagpur. Once he completed his degree in Mechanical Engineering, he joined Tata Steels. But soon, he left the job and started preparing for Civil Services exams.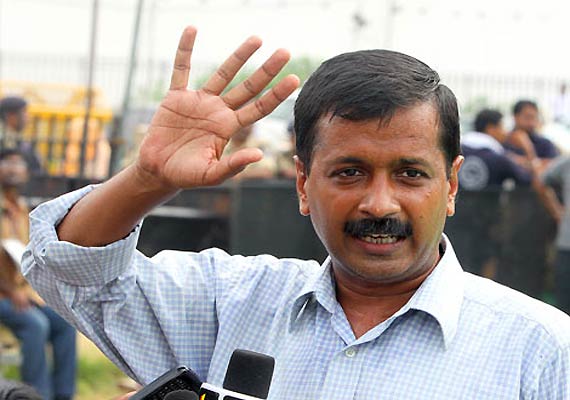 In the year 1993, Arvind Kejriwal joined the Indian Revenue Services. Two years later, he married his batch-mate Sunita.
He also found Parivartan NGO to help people with different issues related to electricity, food, and income tax. In the year 2006, Arvind Kejriwal resigned from his post as Joint Commissioner at Income Tax Department. He started an NGO with the award money.
Arvind Kejriwal has also authored a book called Swaraj in which he has shared his thoughts on corruption in India and the country's democracy.