YD News | Three-minute read
There are a lot of politicians in Punjab who have come from different professions and fields of work. A lot of them have worked as bureaucrats as well. They have left their government jobs and found their way into politics to serve society, their people. One such name is Kuldeep Singh Vaid.
In Punjab, Kuldeep Singh Vaid has served for almost three decades. He first served as PCS officer and then later, he was promoted to IAS in the year 2007.
Undoubtedly, leaving a government job and jumping into politics sounds like a tough decision. But Kuldeep Singh Vaid had realized that the SAD-BJP government in Punjab (in 2016) was not working for the betterment of the people, for their interests. Therefore, Kuldeep Singh Vaid decided to join the Congress party.
He always wanted to work for the masses and through politics, he believed this was possible. He found the way to his greater goal through the Indian National Congress.
Early life of Kuldeep Vaid
On February 2, 1961, Kuldeep Singh Vaid was born to Sardar Gurcharan Singh Vaid and SurjitKaur Vaid. Later, he completed his Bachelors in Commerce and then completed his LLB from Panjab University.
After that, in the year 1992, he got selected in the Punjab Civil Services. That was the time when each family in Punjab wanted at least one of their sons to have a government job. Kuldeep Singh Vaid managed to get one.
Life as a bureaucrat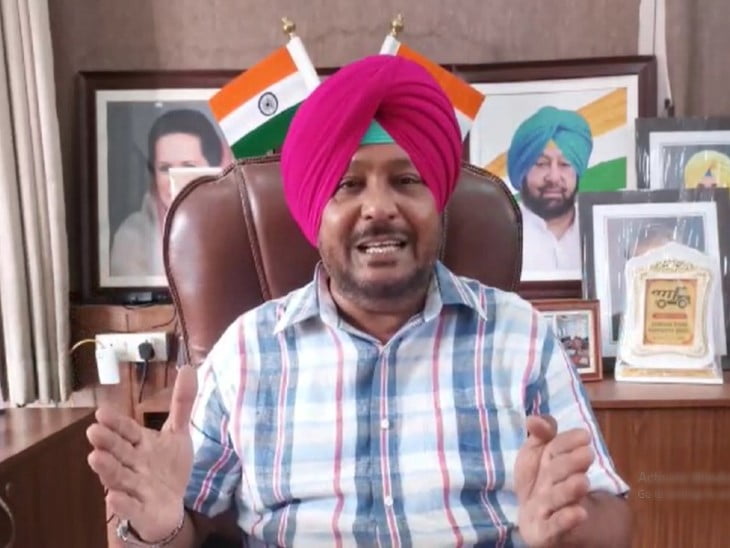 Kuldeep Singh Vaid is a 1992 batch PCS officer. As a civil servant, he has been posted in different cities of the state. In the year 2007, Kuldeep Singh Vaid was promoted and as an IAS officer. He also got a chance to work as Deputy Commissioner of Moga.
Why did he resign and join politics?
When he joined Congress before the 2017 Assembly elections in Punjab, Kuldeep Singh Vaid had said:
"Being in the Civil Services, one can not do much for the public because of certain restrictions. There is a huge dissatisfaction amongst the people if we talk about the ruling government. (At that time, the ruling government was Shiromani Akali Dal- Bhartiya Janta Party alliance). "My next innings (as a politician) is completely for the masses."
Why did Kuldeep Vaid join Congress?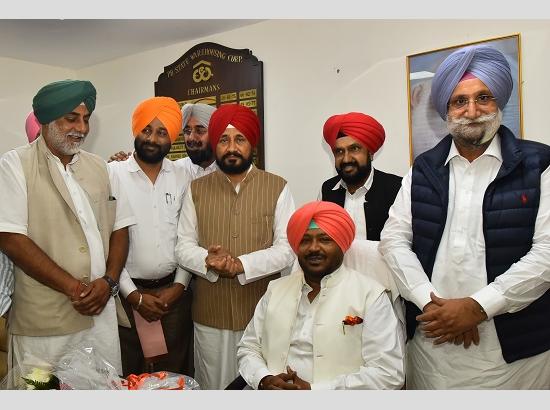 "I always wanted to join the Congress party because of the work it has done. My father was also a Congress worker. The party has done great work for the masses. That is why I chose Congress. I wanted to serve the masses on a greater level. That is why I chose politics over bureaucracy."
Kuldeep's connection with Gill constituency
Gill is Kuldeep Vaid's birthplace. In the year 2017, when he had joined the Congress, the party gave him the MLA ticket from Gill constituency. The competition was tough for him. There was a multi-cornered battle between him, SAD's sitting MLA Darshan Singh Shivalik and AAP's candidate Jeevan Singh Sangowal.
However, Kuldeep Singh Vaid managed to win the elections with a great margin of over 8000 votes. The people of the Gill constituency gave him the chance to serve for five years and he remained the MLA till the 2022 Assembly elections. Later, he was also chosen as a Member of the Committee on Public Accounts and House Committee of Punjab Vidhan Sabha. Other than that, he also worked as the Member of the Committee on Local Bodies and Panchayati Raj Institutions and Committee on Privileges of Punjab Vidhan Sabha.