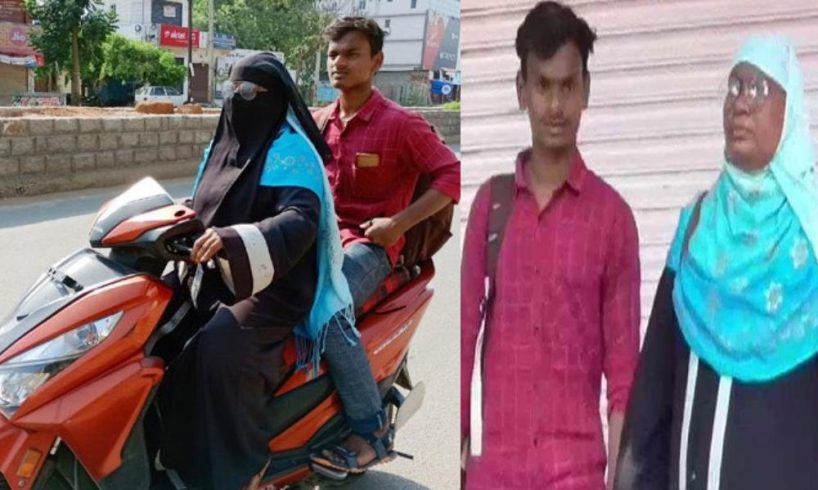 YDNews| Telangana news
Telangana: A woman in Telangana crossed all limits and left no stone unturned to bring back her son stuck in Nellore in Andhra Pradesh due to the national lockdown. The lady traveled 1,400 km on her scooter for three days to bring him back from Andhra Pradesh owing to coronavirus nationwide lockdown.
The woman Razia Begum aged 48, decided to start off the journey on Monday morning along with local police permission. She rode solo to the Nellore and returned with her son on Wednesday evening.
Traveling 1,400 non-stop was not as easy as it seems to be for a woman but a mother's love can make her do wonders especially when her children are in trouble. While sharing about her experience, the brave mother told PTI on Thursday that determination to bring back her son overtook all her fears and worries.
She packed food for herself and continued to ride on her scooter irrespective of pain and tiredness. She also mentioned that she got fearsome during nights as there was no vehicular movement and people on roads.
Also read: Bathinda: 2 men bought heroin from Delhi on a two-wheeler, arrested
Razia's son Nizamuddin went to Rahamatabad in the Nellore district on March 12 in order to drop his friend and decided to stay back there. However, meanwhile, the lockdown was announced all across the nation in the wake of coronavirus pandemic so he could not return from there.
When the teen boy conversed with his mother, Razia became grief-stricken on hearing how badly her son wants to return to his family in the times of difficulty. Consequently, without leaving a second wasted she decided to fetch him back on her own.
The woman did not send her older son as she thought police might mistake him to be a joy-rider and arrest him. She began the journey on April 6 morning reaching Nellore the next day in the evening. She left for her home town the same day along with her younger son and reached Bodhan on Wednesday evening.
Razia Begun is a government school headmistress from Bodhan town in Nizamabad district. Razia is living with her two sons after she lost her husband 15 years ago. One of her sons is an engineering graduate and the other one is 19-year-old Nizamuddin who had been undergoing studies and aspiring to join MBBS.