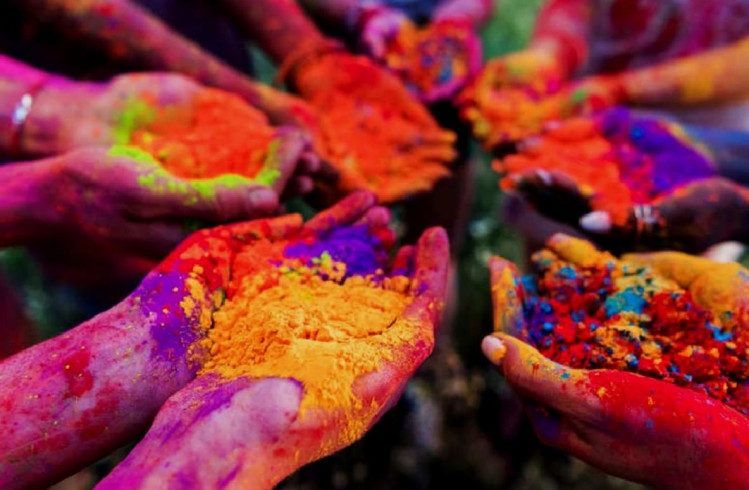 Holi 2020: Holi is the most awaited festival of India and is celebrated all across the country quite dearly. As this festival is around the corner, you might have plans to celebrate it with Bhang, colors, Gujiya and what not.
We advise you to participate in Holi function safety on account of the on-going Coronavirus infection outbreak. Play a safe Holi!
Amidst the colorful celebration, most people forget to take care of their skin and hair. But don't worry here are the points to remember while playing Holi. Now you don't need to worry about your skin and hair anymore.
Properly apply oil to your hair and body before playing with the colors. It would become easier for you to remove the color from the body later on if you apply oil before as the color would slip off your skin when you would take a bath.
Don't let the colors spread near your private parts as it might cause you irritation and dryness.
Apply oil to your body after taking a shower as colors might dry your skin up. Your skin needs to breathe and dryness makes it even odd.
If not oiling then try and use a moisturizer to apply to your skin, hair, hands, and feet.
Take a spa day off, Go on a spa date and pamper yourself. Your hair needs nourishment and the spa would definitely remove all dirty color particles from your hair and scalp. Always remember, letting the color stay on your scalp might weaken your hair strang's strength and itchiness and irritation to your scalp.
Take a bath and wash your hair with cold water. Using hot water for shower effects the color particles to stay in your hair and body which dries them up. So avoid using hot water to remove the color from your body.