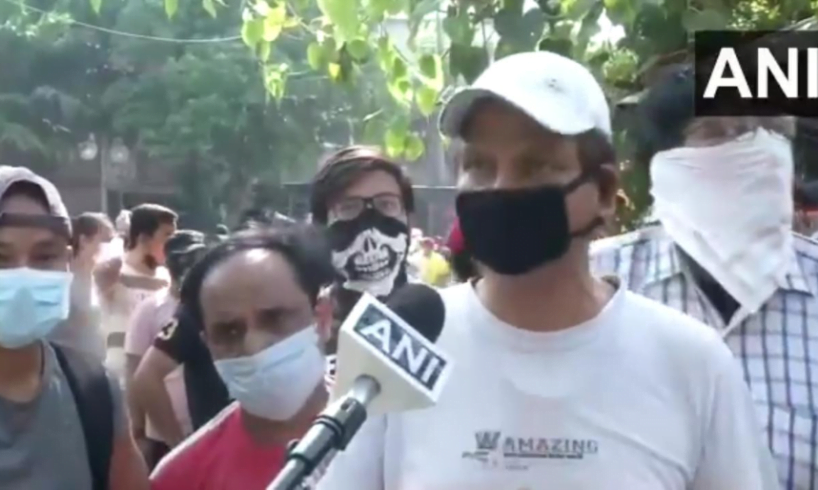 Delhi: In lockdown 3.0, some relaxations have been given by the central government. One of these relaxations is the opening of the liquor shops. Reports of long queues outside liquor shops from different parts of the country have come up. Many people faced difficulties in getting liquor.
One such case happened in Laxmi Nagar area of Delhi.
As per the reports, the police are not allowing the opening of liquor vends in congested areas. In Laxmi Nagar area, a person was sitting outside a liquor shop from 6 am. The shop was to open at 9 am. But the police came at 8:55 am and did not allow the shop the open. On this, the man got angry and could not control himself.
News agency ANI has posted a video of the man.
Watch video:
Also read: Hematidrosis explained! A condition where you sweat blood
The man said that he was outside the shop from 6 am. Some of his friends were sitting at 4 am. "My question is, who will organize things. The reason for the failure is that there is no system here. Is it not the duty of the police to tell people how to stop overcrowding?" he said.
It is to be noted that the prices of liquor have been increased by 70 percent in Delhi amid the Coronavirus pandemic. Speaking on that, the man said that nobody had issues with hiked prices. It was their donation to the government and country during this crisis period.