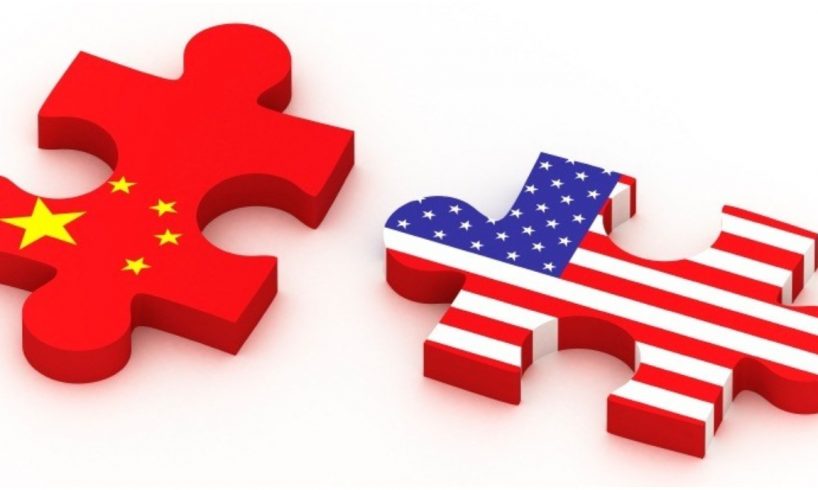 YDNews| 07:40 pm | One-minute read
While China and the United States are busy in laying the charges of originating the novel Coronavirus at each other, now Presidents of both the country's are yelling for getting united again.
The United States has forcefully termed Coronavirus as a Chinese Virus or Wuhan Virus. Likewise, China also came to the front ground quoting that the virus originated from the US military.
The countries have been having clashes all this while and now, on the other hand, the President of China Xi, recently, told Donald Trump that China even now is willing to share all the experience and information with the US for the future. The statement was shared by state broadcaster CCTV (China Central Television).
The China President also claimed that the Sino-US relations were at a 'Critical Juncture'. CCTV quoted that cooperation was beneficial for both the states and was the only right choice.
Also read: Coronavirus in UK: London thanks medical staff by clapping hands and beating utensils| Watch Video
Xi also quoted that he hopes that the US will take substantive actions to improve Sino-US relations so that both sides can work mutually to strengthen cooperation in fighting the global pandemic.
One of China's state-run newspapers said that Chinese citizens and experts allegedly wants the US to publish details of the US athletes who Traveled to Wuhan earlier.
Seems like China is imposing the conspiracy theory by dropping signals that China is itself not responsible for the spread of the disease. Meanwhile, the unfolded story according to the Chinese media is that the virus was formed in a US military lab and was brought to China with the help of a cyclist. The cyclist took part in the World Military Games which happened in Wuhan last year in October.
An investigative journalist in Washington, DC George Webb claimed in a video and tweet that according to him Maatjee Benassi who is an armed diplomatic driver and cyclist could be patient zero of Coronavirus in Wuhan.
Have a look at George Webb's Twitter statement:
A Global Times article read, In a report by the US Department of Defense official website, on October 25 Maatje Benassi participated in a 50-mile cycling road race in Wuhan.