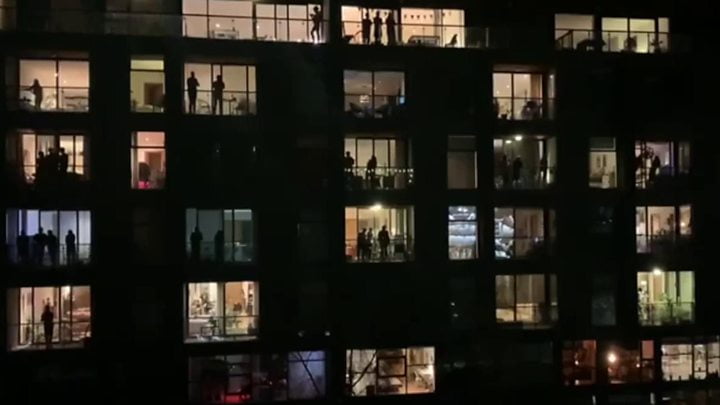 YDNews| 05:40 pm| World News| One-minute read
Coronavirus in the UK: People all across the UK came out of their houses in order to express their gratitude and appreciate the Nobel work of all the people who have contributed to saving the country people from the deadly Coronavirus. On Thursday, they came out on their balconies and clapped for the health workers on the front lines.
Millions of people of the UK participated in the initiative 'Clap for Carers'. They expressed their gratitude and cheered for the National Health Service staff members with claps and clanging utensils.
The Mayor of London, Sadiq Khan took to his Twitter handle to share a glimpse of the moment which gives goosebumps to the ones who see it. The city took their voices to the highest note possible to express their regards to the health workers.
Have a look at Sadiq Khan Twitter post:
Also read: Coronavirus burger: Chef in Hanoi makes to boost the morale of patients| READ DETAILS INSIDE
Immediately after the post was made public, it went viral and was flooded with comments. While many Twitter users appreciated the move some users expressed that the UK just copied the movement as it happened a few days ago in India during the Janata Curfew where the Indians thanked the health providers with similar regard.
Not only this, but even the UK Prime Minister Boris Johnson and the royal family supported the countrymen and came out of his house to take part in the Thanksgiving program.
Here have a look at UK Prime Minister Boris Johnson's Twitter post:
The curse of Coronavirus has gotten over the UK as well. Till now the UK reports 11,658 positive cases of the disease with over 578 deaths across the country.