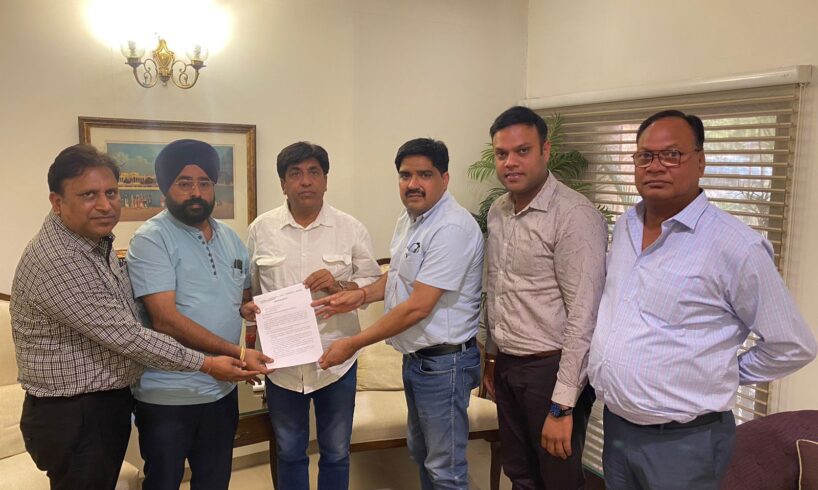 YD News | Punjab Colonisers and Property dealers meet | One-minute read
Chandigarh: Punjab Colonisers and Property Dealers Association on Tuesday, May 10, met Punjab Revenue Minister Brahm Shankar Jimpa. They handed over a memorandum to the minister regarding the NOC being given to illegal colonies.
Punjab Colonizer's Association members met today to Revenue minister Punjab Brahm Shankar Jimpa.
The members of the association that include Gurwinder Singh Lamba(President Punjab colonizers and Property Dealers Association) along with Gen. Sec. Deepak Badyal, Manoj Aggarwal and Nishant Gupta asked the minister to withdraw orders of registration of illegal properties without NOCs. The association members said that the orders were wrongly executed and were being misinterpreted.
In the memorandum, they wrote, "Due to incompetent orders where all registrations process is stuck, there is a big drop of 70% loss in stamp duty to the government."
Further, they wrote, "It created unnecessary panic amongst the people."
They requested minister Brahm Shankar Jimpa to give clear orders that who needs NOCs and who does not. Other than that, they discussed the issues that the colonizers and property dealers were facing.