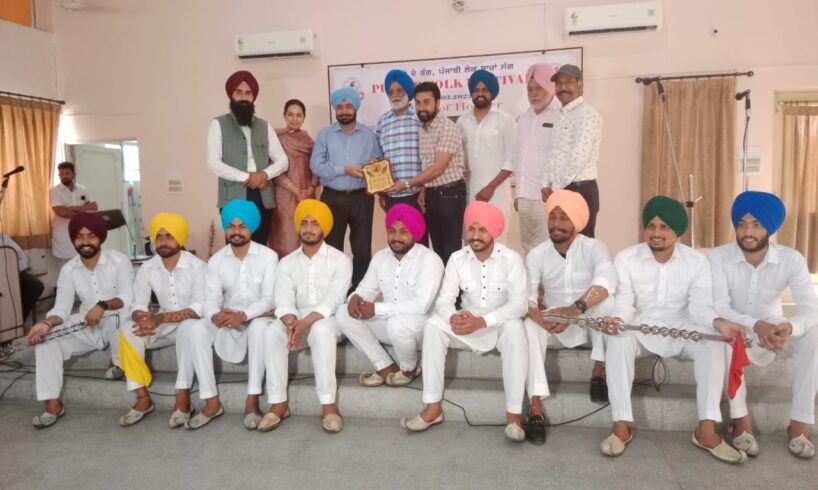 YD News | Two-minute read
Partap College of Education organized Punjab Folk Festival on March 29. Current and former principal DB Chetan Dev Government College of Education, Faridkot, Kanwaldeep Singh and Sukhjinder Singh Brar were chief guests for the event. Jagir Singh Brar, alumni of the college was also among the chief guests. Dr. Manpreet Kaur, Principal, Partap College presented a floral welcome to all of them.
Director of the college, Balwant Singh, in his welcome address said that Punjabi Folk songs and folk instruments have an important place in our culture. They have unique recognition in the whole world.
College alumni promoting Punjabi Culture in Canada
Punjabi folk and culture have been promoted and liked around the world, he said. Further, he added that Jagir Singh was a brilliant student and he had brought many laurels to the college. He is teaching the younger generation and propagating the ancient Punjabi art in Canada. "Today, students need to get inspiration from him to work and succeed in life," he added.
S. Sukhjinder Singh in his speech expressed his views on the importance of a teacher in a student's life. He shared his own life journey how Prof. Balwant Singh inspired him as a teacher and how he transformed his whole personality.
Dr. Manpreet Kaur said that Pratap College of Education has been striving since its inception to preserve and propagate our culture and civilization. She said that for this, various cultural programs are organized from time to time in the college.
S. Jagir Singh, an alumni of the college made his presence felt along with his entire team by playing many folk instruments on this special occasion.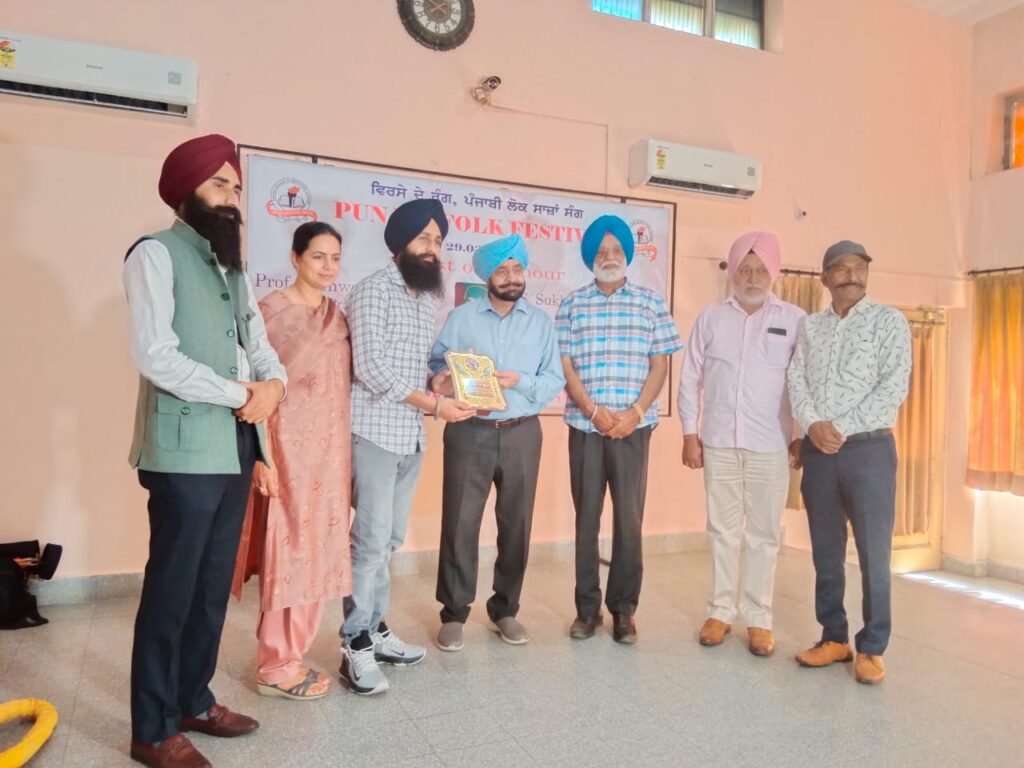 He played many prominent folk instruments like algoje, tumbi, bugchu, kato, sarangi, dafli and dhol etc. He filled the entire ambience of the college with the rhythm of ancient Punjabi music. Dr. Manpreet Kaur thanked all the guests. She gave the message that it was the need of the hour to preserve our rich Punjabi heritage.