Onkar Singh Pahwa is the Chairman of the renowned Avon Cycles Group.
He is one of the most successful businessmen that Ludhiana has given to the nation.
This fact is not hidden that Ludhiana is one of the largest industrial hubs in India. The major reason behind this is the ever-growing bicycle industry of Ludhiana. And when we talk about the bicycle industry, Avon Cycles can never be left out. The company has helped generate more and more jobs for the Ludhianavis and immensely helped the city's economy grow.
But do you know the person who has worked tirelessly his entire life to make Avon Cycles what it is today? He is Onkar Singh Pahwa, Chairman, Avon Cycles Ltd.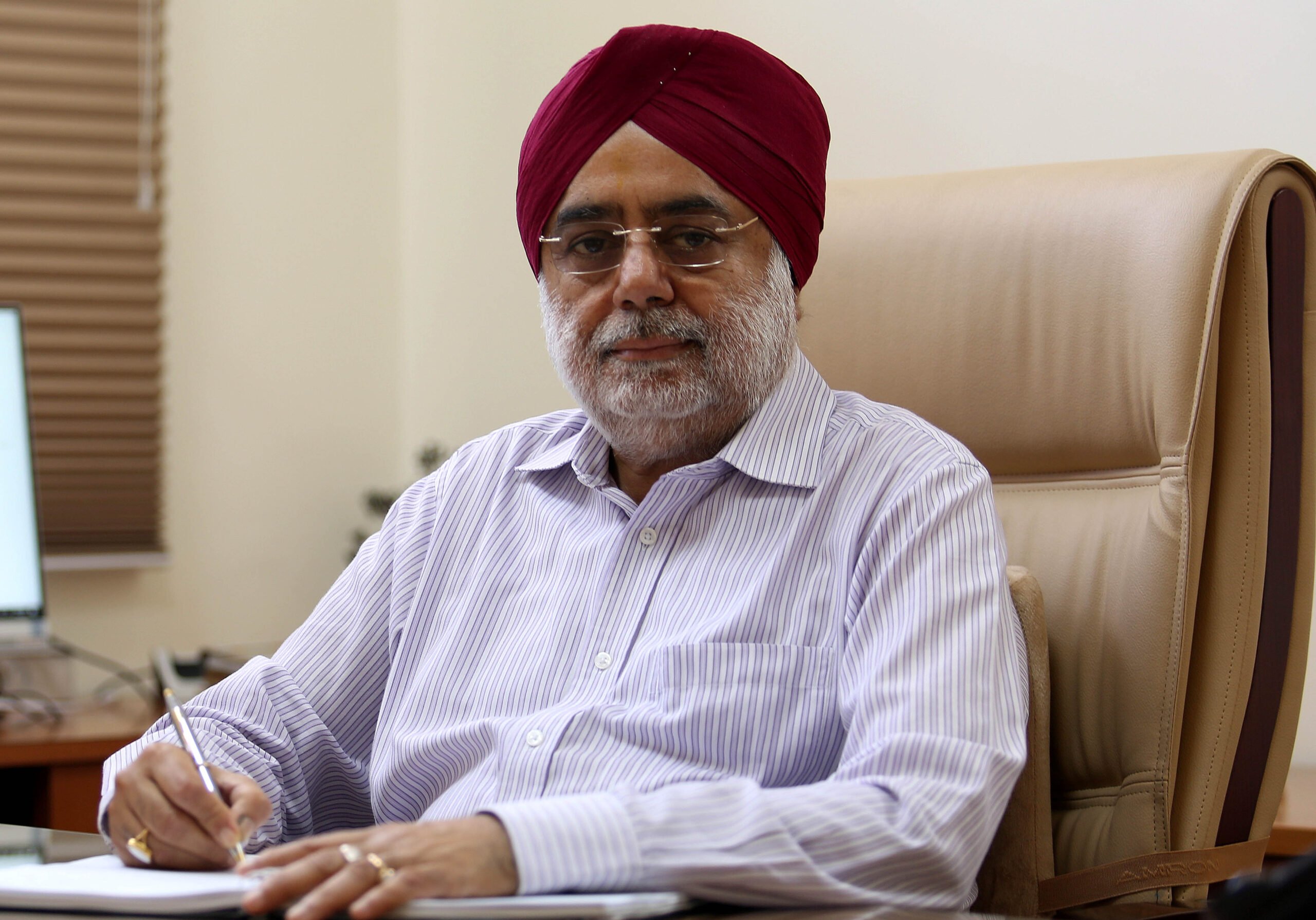 You cannot think of Avon's success without Onkar Singh Pahwa. He is the person who has seen the lowest in his life and has worked his blood and sweat to set up an industrial empire like Avon Cycles.
Onkar Singh Pahwa has watered the sapling that was planted by his father and uncle. He rigorously worked for the betterment of Avon Cycles when he took charge of the company. Onkar Singh Pahwa's success has inspired many entrepreneurs from Ludhiana and other parts of Punjab. He is one of the stalwarts that Ludhiana has given to Punjab and the nation.
Though he has seen immense success in his life, he has not forgotten his roots. Onkar Singh Pahwa is the perfect example of a 'down-to-earth' personality.
Simple Living High Thinking
Simple Living High Thinking! This phrase fits perfectly on Onkar Singh Pahwa. His lifestyle, his attitude, his approach towards life depicts how modest he is. Though his company has reached the greatest heights of success, He still keeps him out of the limelight.
Rather than going to parties, he finds himself comfortable spending time with his family. He loves to keep luxurious cars also, but he inspects the whole manufacturing unit of Avon Cycles on his own bicycle.
Onkar Singh Pahwa- A fitness freak
He also sets a perfect example for everyone that age is just a number. As mentioned above, he inspects the whole manufacturing unit of Avon Cycles on a bicycle. Other than this, he does Yoga for an hour daily. Just like every head of the family, he loves to spend time with his grandchildren and plays badminton with them.
Also read– Laxman Muthiyah-an Indian Researcher got an award of $50,000 from Microsoft
Most humble person of the bicycle industry
Onkar Singh Pahwa is known as the most humble personality in the bicycle industry. He is often in the local headlines for his good deeds. Onkar Singh strictly focuses on his company's CSR policies immensely contributes to the health and education sector.
He shares that his grandfather Nihal Singh Pahwa could not survive because of the lack of health infrastructure. Then his father Sohan Lal Pahwa, uncles Hansraj Pahwa and Jagat Singh Pahwa decided that they will contribute to the health infrastructure after the success of the company.
In the year 1973, Onkar Singh Pahwa and his family established a Charitable trust in the fond memory of his grandfather. They also established Pahwa Hospital and helped the city's other hospitals like CMC and Civil Hospital in many different ways.
He Loves Ludhiana with his whole heart
Onkar Sigh immensely loves the city that has given him everything, made him what he is today. He has not forgotten his roots and still loves Ludhiana with his whole heart. Though Avon Cycles has established manufacturing units in several states, gained international exposure, Mr. Pahwa finds peace in his own city.