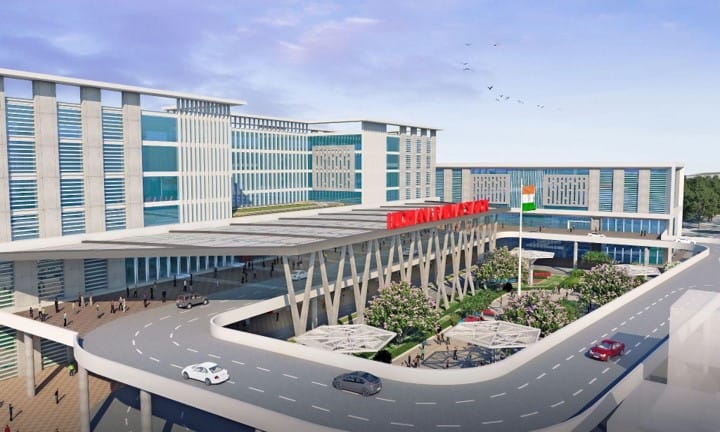 Ludhiana railway station revamp project: The renovation of Punjab's Ludhiana Junction Railway Station is anticipated to cost roughly Rs 300 crore. The project, which is a component of the Indian Railways' continuous modernization, has been in the works for a very long time. The Ministry of Railways published a sneak peek of the station's potential design on Twitter.
Aam Aadmi Party MP (Rajya Sabha) from Ludhiana, Sanjeev Arora discussed several issues regarding the revamp project of railway station Ludhiana with Minister for Railways Ashwini Vaishnaw in Delhi.
Arora said that after being elected as a Rajya Sabha member, he has consistently pushed for the upgrading of the British-built Ludhiana railway station, which opened in 1860. Since it was first built, the crossroads has not undergone any significant renovations, he continued. At the moment, he claimed, over 150 passenger trains and more than 30 goods trains depart each day from the railway station in Ludhiana.
Also read: Meta rolling out Threads in more than 100 countries
Arora stated that the Ludhiana railway station upgrade project includes a second entry from an elevated road, arrival and departure separation in the station area, new multi-level car parking, about 130000 square feet of surface parking. In addition, iconic station buildings with green building certification (gold rated), signages and digital displays for all travel-related information and spacious about 236 ft wide departure concourses.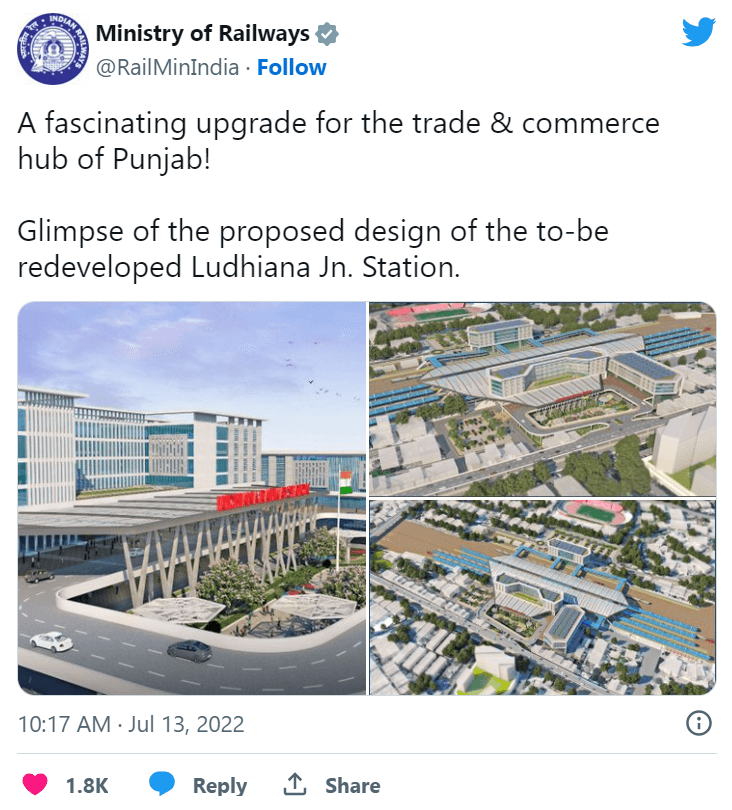 Here are some of the additional facilities that are supposed to be added to the Ludhiana railway station redevelopment project:
The elevated road at + about 30 feet level, and the Walkway measures about 36000 square feet
Multi-Level Car Parking measuring approximately 110308.55 square feet
Air Concourse measures approximately 58000 square feet, and Through Roof measures approximately 320000 square feet.
About 260000 square feet of Cover Over Platform and PF (Platform) Surfacing
Furthermore, Arora also expressed his joy at learning that the foundation work for the city's railway station redevelopment, which would cost Rs 528.95 crore, had already started. He stated that August 2, 2025, has been set as the completion target. He hoped that the relevant officials would act promptly to fulfil the deadline.
There is an addition to Ludhiana railway station news today. Currently, the site is under construction and the front gate of the station has temporarily been closed for vehicles. All the entry is directed towards the back side of the railway station.
Take a look at Ludhiana railway station design: