Mark Zuckerberg, an American technology entrepreneur, is widely known as the co-founder and CEO of Facebook, one of the world's most influential social media platforms. Zuckerberg demonstrated exceptional programming skills from an early age. As a Harvard University student, he launched Facebook in 2004, which quickly gained popularity and transformed the way people connect and share information globally.
Zuckerberg's innovative mindset and business acumen have propelled him to become one of the wealthiest individuals in the world. While his leadership has faced scrutiny and controversy, there is no denying the significant impact he has had on the digital landscape and the way we communicate in the modern era.
Now Mark Zuckerberg announced the initial version of Threads, an app built by the Instagram team for sharing with text. In either terms, whether you're a creator or a casual poster, Threads offers a new, separate space for real-time updates and public conversations. His team is working toward making  Threads compatible with the open, interoperable social networks that we believe can shape the future of the internet.
As per the official release about Threads, it's reads out like, Instagram is where billions of people around the world connect over photos and videos and, their vision with Threads is to take what Instagram does best and expand that to text, creating a positive and creative space to express your ideas. Just like on Instagram, with Threads you can follow and connect with friends and creators who share your interests – including the people you follow on Instagram and beyond. And you can use our existing suite of safety and user controls.
How to get started with Threads?
You can Join the Conversation from Instagram
It's easy to get started with Threads: simply use your Instagram account to log in. Your Instagram username and verification will carry over, with the option to customize your profile specifically for Threads.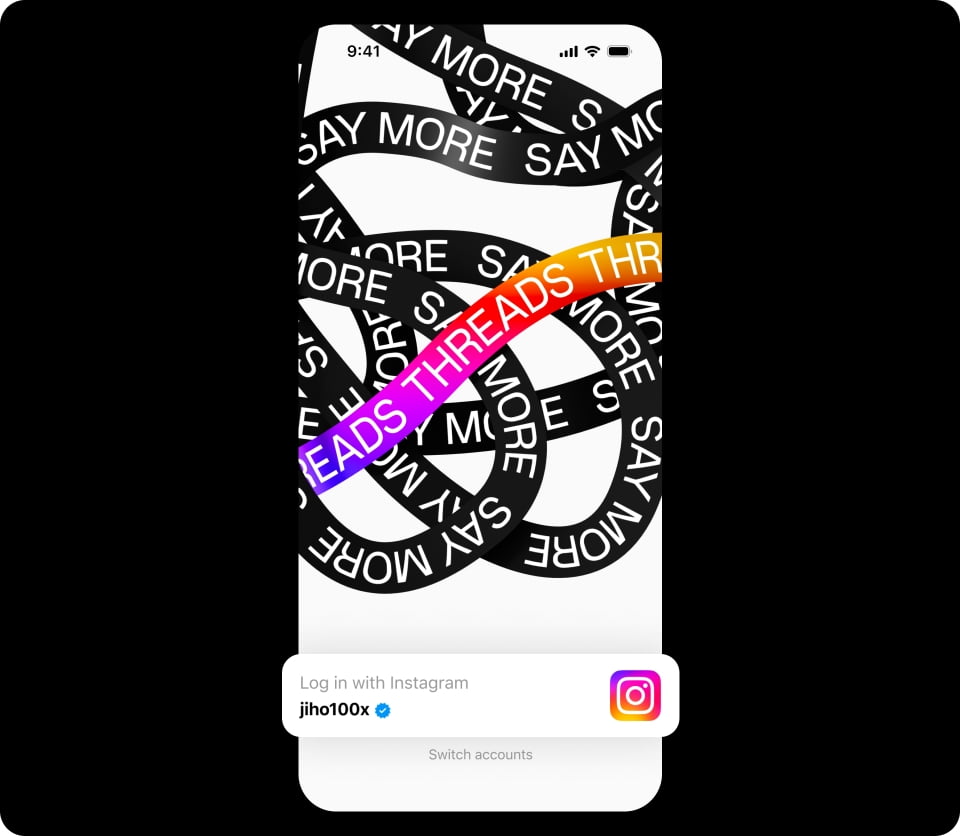 Everyone who is under 16 (or under 18 in certain countries) will be defaulted into a private profile when they join Threads. You can choose to follow the same accounts you do on Instagram, and find more people who care about the same things you do. The core accessibility features available on Instagram today, such as screen reader support and AI-generated image descriptions, are also enabled on Threads.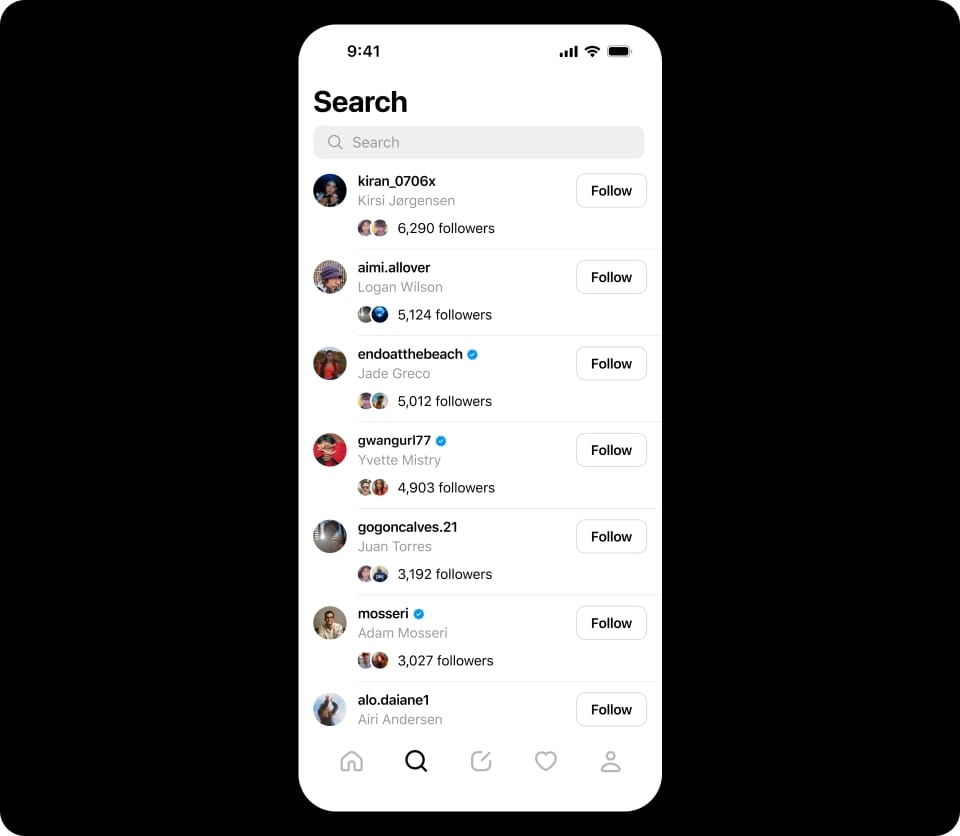 Your feed on Threads includes threads posted by people you follow, and recommended content from new creators you haven't discovered yet. Posts can be up to 500 characters long and include links, photos, and videos up to 5 minutes in length. You can easily share a Threads post to your Instagram story, or share your post as a link on any other platform you choose.
Main features of Threads
Meta built Threads with tools to enable positive, productive conversations. You can control who can mention you or reply to you within Threads. As you work on Instagram, you can add hidden words to filter out replies to your threads that contain specific words. Also, You can unfollow, block, restrict or report a profile on Threads by tapping the three-dot menu, and any accounts you've blocked on Instagram will automatically be blocked on this platform
As with all Meta products, meta is taking safety seriously, and they will enforce Instagram's Community Guidelines on content and interactions in the app.
Since 2016 company invested more than $16 billion in building up the teams and technologies needed to protect our users, and now Meta remain focused on advancing our industry-leading integrity efforts and investments to protect our community.
Threads is compatible with Interoperable Networks
Very soon, they are planning to make Threads compatible with ActivityPub, the open social networking protocol established by the World Wide Web Consortium(W3C), the body responsible for the open standards that power the modern web.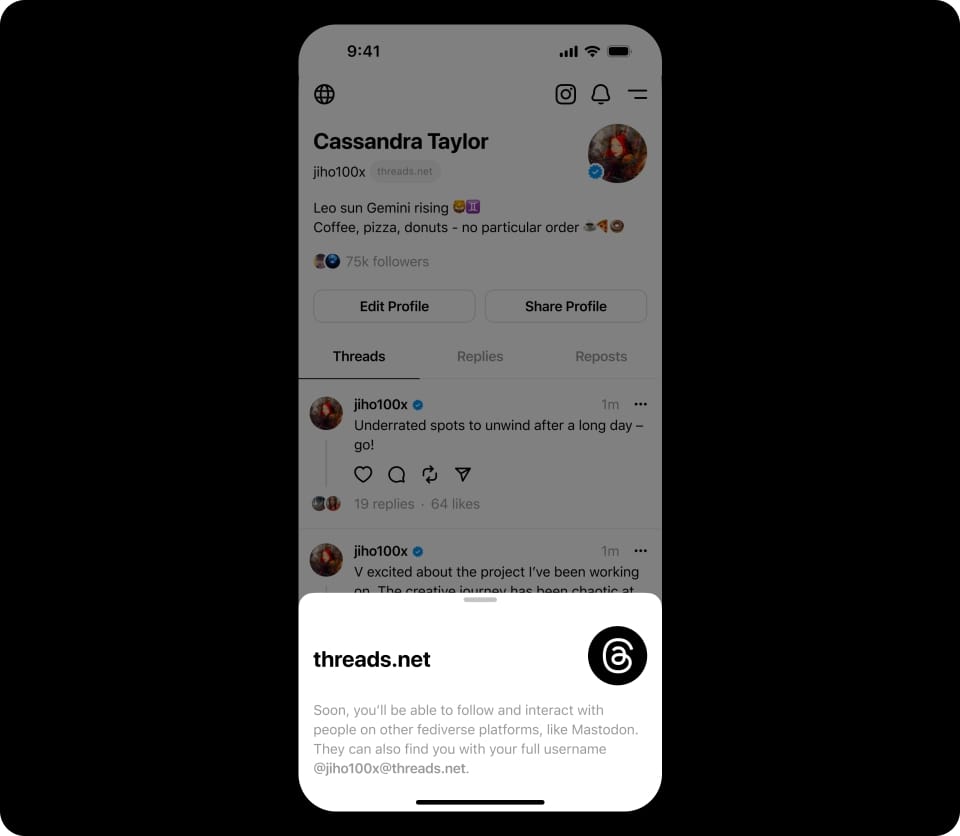 As per the documents this would make Threads interoperable with other apps that also support the ActivityPub protocol, such as Mastodon and WordPress – allowing new types of connections that are simply not possible on most social apps today.
Also, other platforms including Tumblr have shared plans to support the ActivityPub protocol in the future. 
On this official release on their platform Meta said that he is commited to giving you more control over your audience on Threads – our plan is to work  with ActivityPub to provide you the option to stop using it and transfer your content to another service. 
realise said their vision is that people using compatible apps will be able to follow and interact with people on Threads without having an account, and vice versa, ushering in a new era of diverse and interconnected networks. If you have a public profile on Threads, this means your posts would be accessible from other apps, allowing you to reach new people with no added effort. If you have a private profile, you'd be able to approve users on this platform who want to follow you and interact with your content, similar to your experience on Instagram.
The benefits of open social networking protocols go well beyond the ways people can follow each other. Developers can build new types of features and user experiences that can easily plug into other open social networks, accelerating the pace of innovation and experimentation. Each compatible app can set its own community standards and content moderation policies, meaning people have the freedom to choose spaces that align with their values. We believe this decentralized approach, similar to the protocols governing email and the web itself, will play an important role in the future of online platforms.
Meta's Threads is first app envisioned to be compatible with an open social networking protocol – they hope that by joining this fast-growing ecosystem of interoperable services, Threads will help people find their community, no matter what app people use.
After Threads release, What's Next
Meta rolling out Threads in more than 100 countries for iOS and Android, and people in those countries can download the app from the Apple App Store and Google Play Store. 
Also, in addition to working toward making Threads compatible with the ActivityPub protocol, soon we'll be adding a number of new features to help you continue to discover threads and creators you're interested in, including improved recommendations in feed and a more robust search function that makes it easier to follow topics and trends in real time. 
We're also excited to know how people react on this release, so we want hear your feedback. Kindly use comment box to express your thoughts.
Also Read: 5 Important Statements to stand out during your job interview