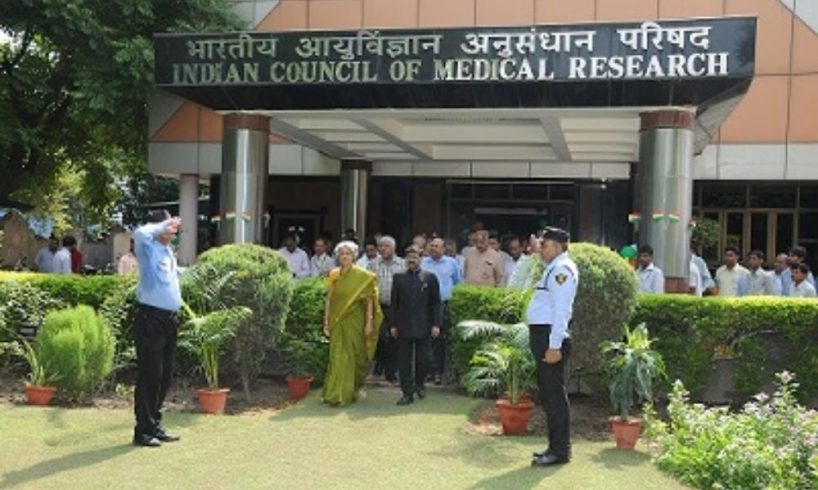 YDNews| 03:40 pm| Lockdown
Lockdown: Recently, a study conducted by the Indian Council of Medical Research (ICMH) tends to show how vital it is to take the national lockdown seriously and how ignoring the lockdown may become disastrous for the nation in the coming period of time.
The Joint Secretary in the health ministry, Lav Agarwal reportedly quoted on Tuesday that if a person is infected and does not, preferably follow lockdown rules and social distancing norms, he/she might further infect 406 people in just 30 days. He further added that if social exposure is cut to 75%, then the same person can spread it to merely 2.5 people which makes a huge difference.
The study has put a serious revelation of why the lockdown must be followed as it might dramatically change the coronavirus scenario both in favor of or against us given our actions.
Also read: Viral video: United States Nurse explains how Coronavirus spreads even after wearing gloves
Lav Agarwal, the joint secretary humbly appealed to the citizens to obey the rules and measures put by the center. He also added that citizens must understand that this complete lockdown and social distancing norms are quite important interventions in the management of COVID-19.
Agarwal also mentioned that the study was carried out by some of the faculty members of the universities so that they could underline the importance of the national lockdown imposed to control the coronavirus pandemic.
The health ministry said that the present mathematical component which represents the number of people an infected person infects stands somewhere between 1.5 to 4.
The joint secretary also cited the earlier observations of Harsh Vardhan, the Union health minister. He said that 'social distancing is a social vaccine' in managing the infection.
If the social distancing norms are followed by the citizens in a proper manner, the country can win over the battle with coronavirus in no time.