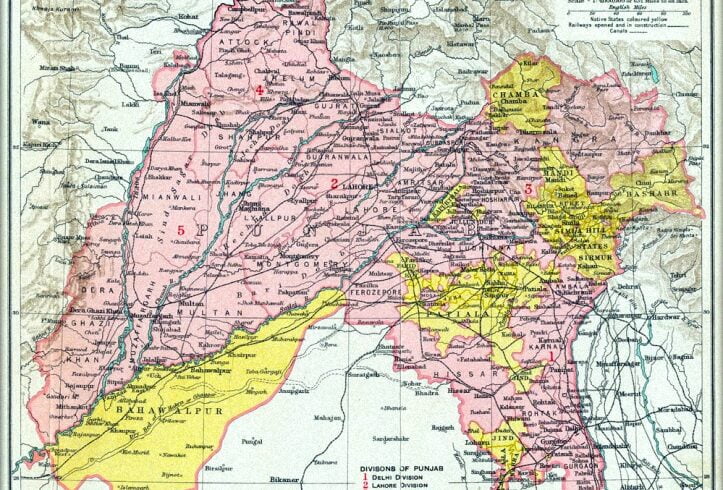 There are around 102 Punjabi speaking people around the world. The number is huge and there are several dialects of Punjabi that diversify the Punjabi language. These are not just one or two. Also, Punjabi speaking people are not just limited to today's Punjab. Millions of people in Pakistan speak Punjabi. In different parts of the world, you will find people who speak Punjabi. In this article, we will discuss the major dialects of the Punjabi language and what is the importance of these dialects.
Majhi
A large population in both India and Pakistan speaks Majhi. It is the standard dialect of Punjabi language. The people living in the Majha region are known as "Majhe". It means the centre or the "heartland". Majhi dialect is spoken in the heart of Punjab, the area in which most of the Punjabi population resides.
It includes
Lahore
Shiekhupura
Okara
Gujranwala
Sialkot
Narowal
Wazirabad
Gujrat
Amritsar
Tarn Taran
Gurdaspur
Malwai
Malwai is another major dialect of the Punjabi language. In the south-eastern direction of the Majha region, lies the Malwa region. Majorly, the people in the eastern region of Punjab in India speaks Malwai. Population in some parts of Haryana also speaks Malwai. The districts in which Malwai is spoken, include
Ludhiana
Bathinda
Moga
Sangrur
Barnala
Patiala
Faridkot
Fatehgarh Sahib
Mansa
Muktsar
Malerkotla
Ferozepur
Ropar
Ambala
Ganganagar
Hisar
Sirsa
Kurukshetra
Doabi
The word Doabi means the land between two rivers (Do Aabi). The ones who live between the area of the river Sutlej and Beas speaks Doabi.
The districts include
Hoshiarpur
Jalandhar
Nawanshahr
Kapurthala
Dogri
A lot of people consider it a dialect of the Punjabi language. Though it is considered a different language having its own vocabulary. Around 3.5 million people speak Dogri.
The major part of them lives in Jammu, India.
Pwadhi
Pwadhi (Puadhi or Powadhi) is another important dialect of Punjabi. Puadh is the region that lies between Punjab and Haryana. Majorly, it lies between the Satluj and Ghaggar rivers.
Puadh is the region starting from the parts of Rupnagar near Satluj river and goes in the east to Ghaggar river. Some parts of Patiala and Fatehgarh Sahib district also lies in the Puadh region.
A large number of people in India's Punjab speak Pwadhi. The areas include
Kharar
Kurali
Ropar
Morinda
Pail
Samrala
Hisar
Pinjore
Nabha
Some parts of Patiala
Multani
Multani is a mixture of several languages including Punjabi, Sindhi, and Jhangochi. People consider Multani as a separate language . However, you will find a lot of Punjabi touch in most of the people who speak Multani. According to a study by Indianculture.gov.in, Multani is nowhere known among the people by this name. It is usually called Hindi or Jatki. In the Biluchi-speaking parts of Dera Ghazi Khan, it is known as Jagdalli. Also, it says that Multani is purely a Sanskritic language and it contains a lot of Punjabi and Sindhi words.
Multani speaking population is very scattered in both India and Pakistan. It is spoken in little parts of
Karachi
Sirsa
Delhi
Panipat
Ganganagar
Hanumangarh
Bikaner
Jafarabad
Jhal Magsi
Barkhan
Dera Ismail Khan
Kashmore
Jacobabad
Sobho Khan
Tando Allahyar
Pothowari
People living in the northern region of Pakistan's Punjab speak Pothowari. It is also called Pahari which means 'hill language' referring to a string of divergent dialects, some of which may be separate languages. Pahari is a dialect chain with Panjabi and Hindko. Closeness to western Pahari is unknown.
Muzaffarabad
Gujar Khan
Rawalpindi
Muree Hills
Bhimber
Also read: Sufiya Khan: The fastest runner to complete Manali-Leh ultramarathon