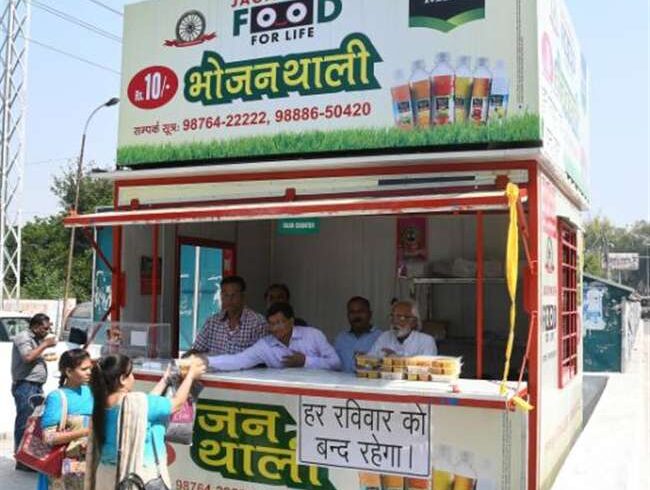 YD News | Two minutes read
Ludhiana is one of the busiest cities in Punjab. Also, it is one of the richest cities in Punjab. Another important fact! Being the industrial hub of the state, the number of migrant labours, daily wage workers, construction workers is the most in Ludhiana. Most of them are shelterless. It is hard for them to make both ends meet, and they strive for food. That's the contrast that Ludhiana city witnesses.
However, for these migrant workers, daily wage workers, shelterless people, Jagannath Food For Life is becoming a saviour. The non-profit organization's motive is to provide healthy and "sattvic" food to the needy at a nominal cost. At different places in Ludhiana, they have set up their food stalls where they serve freshly cooked meals at just Rs. 10.
At a nominal price, Jagannath Food For Life serves Thalis to everyone.
Jagannath Food For Life- The Journey
The brainchild behind this noble initiative is Satish Kumar Gupta and Naveen Bhatia. They are the ones who started Jagannath Food For Life in Ludhiana.
Sharing the story, Naveen Bhatia informs, "We got inspired from one of our friends in Banaras who was serving the people there. The concept was the same. He was also providing hygienically cooked meals to the needy at affordable prices. He was not keeping any profit and offering food at the cost price."
Further, Mr. Satish Kumar Gupta informs, "We wanted to donate and do charity. So, we decided to do keep the price at Rs. 10. With God's grace, we got support from several industrialists of Ludhiana and started with this initiative. Since 2017, we have been helping people who need food but cannot afford it."
Sattvic and Hygeinic Food
Jagannath Food For Life focuses on providing hygienic and "Sattvic" food to everyone. There is one Mega Kitchen where food is prepared with complete hygiene and cleanliness. They do not use onion and garlic in the food. Also, first of all, the prepared food is offered to Lord Jagannath.
The team also focuses on wasting no food. Depending upon the volume, they prepare the food. For example on festive days, the preparation is more. The cooked food is taken to the food stalls in different parts of Ludhiana, from where it is provided to the people.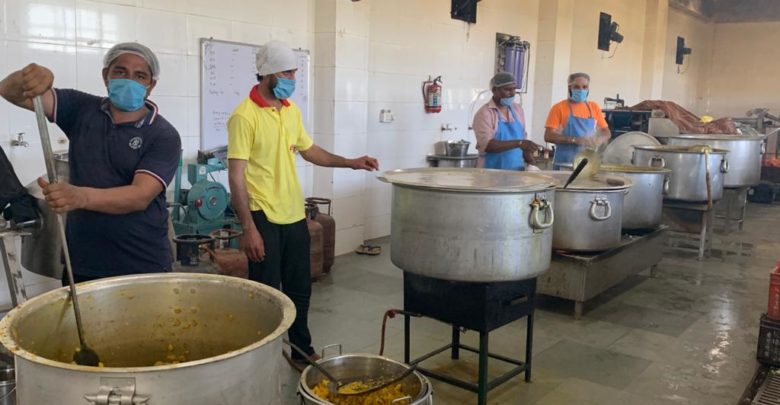 Jagannath Food For Life during coronavirus pandemic
Even during the coronavirus pandemic, this non-profit organisation continued with its tremendous work. The world was brought to a standstill. But Jagannath Food for Life continued with their work. During the pandemic, the team helped the Ludhiana administration to arrange food for the shelterless and needy people. During the lockdown, they served around 20,000 needy people every day free of cost!
Jagannath Food for Life's idea is to feed everyone without hurting their ego and sentiments. That is the reason they charge a nominal fee of Rs. 10 as a token amount. No one's self-respect gets hurt and everyone's hunger for food is satisfied.
Also read: Know the different dialects of Punjabi language