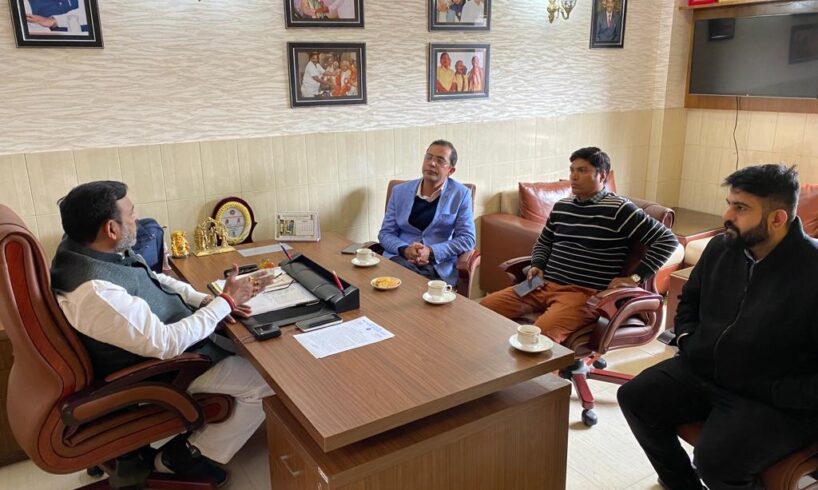 YD News | Two-minute read
New Delhi: In the wake of the developing coal crisis across multiple industrial hubs in India due to Coal India Limited's persistence in prioritizing coal supplies to the power sector to the detriment of the non-power sector, Sanjay Kumar Singh, National Secretary General, Indian National Trade Union Congress (INTUC) has sent a letter to the Prime Minister.
The letter mentions the crisis looming large over the Chattisgarh's industries due to the developing coal crisis gradually over the past year.
The letter states that the SECL produce is supplied to the industries of Chhattisgarh as well as to the ones established outside the state.
Since the course of last year, SECL is consistently declining the share of committed coal supplies to the industries in Chhattisgarh and has eventually increased the share of coal supply outside the state at the cost of the state's industries.
Sanjay Singh stated in the letter that Chhattisgarh constitutes around 18 per cent of the national coal reserves which means that 56 billion tonnes of coal is present in the state.
More than 250 industrial units in Chhattisgarh are dependent on Captive Power Plants for their smooth business operations and require around 32 million tonnes of coal annually which is around 19 per cent of total production of SECL.
Presently SECL is unable to fulfill the coal requirements of industries in the state despite producing 165 million tonnes of coal annually.
Even the Independent Power Producer (IPP) plants in the state do not have a 15-20 days buffer reserve of coal due to the crisis created by SECL.
The CPPs of the state produce approximately 4000 MW of electricity and their coal demand is not being fulfilled despite an existing agreement with SECL.
The above-mentioned circumstances have given rise to a huge crisis for the Non Power Sector in Chhattisgarh.
The fact that SECL is supplying coal outside the state even in the case of deficiency of coal reserves in Thermal Power Plants is raising serious concerns.
Singh has demanded to fulfill the coal demands of industrial units in the state on a priority basis by making appropriate arrangements of supply via both roadways and railways.
Singh also highlighted that the inadequate coal supply can lead to the closure of several industrial units in the state creating unemployment on a large scale eventually giving rise to huge social unrest.
He also apprised that similar situation is arising in other states where the ruling dispensation is Non-BJP. Hence, it can be concluded that the crisis is being created by the Central Government towards the disadvantage of industries situated in states not ruled by BJP.
Singh has warned the officials of a massive agitation if the present scenario continues and said that the workers of INTUC will block the movement of coal vehicles to other states for which the SECL administration will be solely responsible.(ANI)
ALSO READ: Eminent economist Dr. Subhashis Gangopadhyay is the new dean at UPES | READ DETAILS