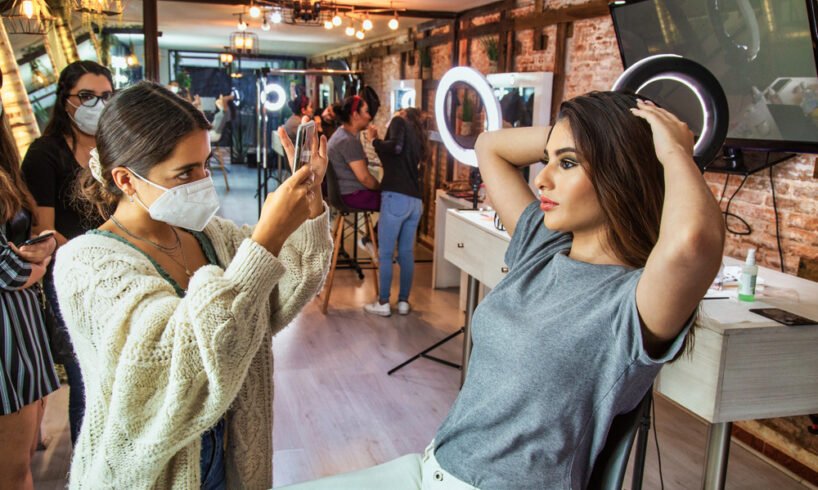 Because of digitalization, the marketing strategies for almost every business type have changed completely. From a small-scale business to a brand established 100 years ago, everyone has shifted to digital marketing to attract their customers. Significantly, the brands dealing with luxury items have transformed their marketing tactics with digital marketing as a crucial weapon in their armor.
The primary reason is that digital media has become a part of our lives. There isn't a single day when we do not use social media platforms like Facebook, Instagram or Twitter. Almost every day, we check our email. Also, we make hundreds of searches on the internet that leads us to various websites. Everything is a part of digital media.
However, as the audience for luxury brands is different, they face different challenges for their marketing as well. When you deal with a sophisticated and elite audience, your message need not to be loud but clear, concise, and appealing. Also, a top-notch user experience is one of the necessities while marketing for luxury brands.
Diversification of audience because of digital media
If we compare the target audience of the 90s with that of today, there is a huge difference. For the luxury brands in the 90s, the major target audience used to be the age group between 30-40. Now, because of the advent of the internet, especially social media, more and more youth is getting attracted to these luxury items. Be it Rolex or Louis Vuitton, or Audi, Lamborghini, youth has also become the target audience for these brands.
Brand ambassadors have become social influencers (or vice versa)
Now, as luxury brands have also become youth-centric, social media has become a great tool to market their products. The brands have collaborated with famous and known faces. People with a large audience base have become influencers for the brands as well. This is what we call influencer marketing, a technique that is very much similar to hiring brand ambassadors.
Even if it is a luxury brand, people look for reliability and credibility. Therefore, when the brands hire celebrities as their brand ambassadors, the credibility increases. They become the voice of the brands.
Earlier, traditional media was the primary means of marketing. We saw TV commercials and large billboards of celebrities publicizing different luxury brands. We see them today as well, but mostly on platforms like Youtube.
Mobile devices make the difference
The consumption of social media is much higher on mobile devices. Therefore, it is essential to optimize all digital means of marketing for mobile devices. No matter what product you deal in, a customer will do thorough research before buying it. Not only the website, but customers use all the possible platforms to check the products. It includes Instagram, Facebook, Youtube etc. They will watch several videos, check reviews on different platforms, and then make a decision. Therefore, it is necessary for a luxury brand to be consistent on all digital media platforms and have a dedicated approach for each one.
Also read: How digital marketing is helpful for the FMCG sector? A complete guide
The power of storytelling
Storytelling is one of the most useful components when it comes to luxury branding. Making compelling and thought-provoking advertisements helps the brands generate curiosity amongst the customers. World-class brands like Nike, Disney, Burberry have beautifully used storytelling in their ads and marketing campaigns.
Have a look at this video:
Undoubtedly, stories capture audiences' attention and human imagination.
A sense of exclusivity is important
Generating a sense of exclusivity is necessary for luxury brands' marketing. Many brands have a fear of losing the sense of exclusivity if they improve their accessibility through digital marketing. Imagine if everyone could afford to buy Reebok or Adidas, there won't be any difference in their exclusivity and that of cheap local brands.
The fear is genuine but digital media cannot be the reason for the brands to lose their exclusivity. Digital media does not represent the broader outreach of the brand's products but the broader distribution of the content that generates the desire to buy those products.
Now there are several ways digital media can help maintain this exclusivity. A brand can opt for private groups, exclusive offers for a few, digitally delivered perks only for the existing and the loyal customers, memberships etc.