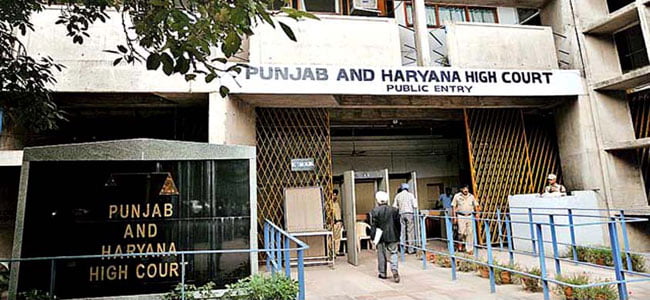 YDNews
Haryana, April 20: A pregnant teenager moved to Punjab and Haryana High Court to reconcile with the father of her unborn child. The 19-year-old teen, currently living with her brother was having an affair with a married man having a living spouse. The pregnant teen move against her own brother, wife of her lover, and 2 of their relatives for protection of life and liberty.
The SHO of Panchkula Sector 5 police station was appointed to visit the house of the petitioner's brother and sister-in-law, where the pregnant teen was residing presently. Along with this, a lady officer accompanied the SHO on his field visit. However, they recorded the statement of the relatives of the teen, compile them into a report and submit it in front of the High court about the perception of threat over the pregnant girl.
The council of the teen appeared in front of Justice Arvind Singh Sangwan and his bench. The council stated that the teen was born in 2001 while the man was 29 years old presently. He also quoted that the first marriage of the man was solemnized in the year 2011 but the two were not living as a couple ever since they got married.
Also read: Four More Shots Please! season 2 review: Bold, joyous characters, footsteps on confusion lacks viewers-holding element
As far as a legal matter was concerned, Justice Sangwan observed that the man carried no allegations from his first marriage. Therefore, the bench claimed him to be a married man but having a living spouse.
Concluding the statement and the petition, Justice Sangwan quoted that Without commenting on the relationship of the petitioners, let notice of motion be issued to the respondents, limited to the extent of providing protection to the petitioner teenager.