Hair is considered to be the jewel of a person's life, you can give up on anything but no compromise with the hair. Whether it is a male or a female, hair is as precious to a person like nothing else. Even then people are not taking proper care of it. Almost everybody nowadays is facing hair problems like dryness, itchiness, hair loss, etc but do we actually know the root cause of it?
Everybody ignores the root cause and tends to provide it outer care but however, if you actually want to treat your hair properly, you need to fix your roots, that is, the scalp. Known as appendages of skin, your scalp is the root of your hair strands, if the scalp is not healthy enough then your hair will not be as good as you want them to be, they will be actually, in there worse texture.
So here is what affects the quality of your hair and all that you need to take care of while treating your hair well. But why do hair and scalp lose its quality? Well, there are many reasons for it. For example, iron deficiency, malnutrition (weight loss), fatty foods, lack of properly balanced nutrients in the diet, usage of medicated shampoos without medical advice above others.
Also read: Foods to eat for getting healthy hair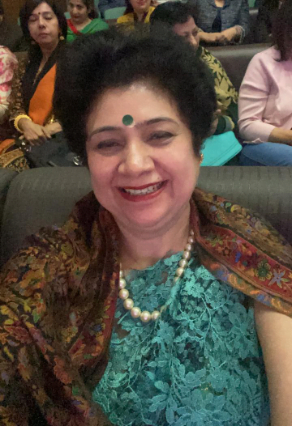 There are numerous diseases that people face regarding hair and scalp and they don't even realize it. However, one needs to be aware enough, if you are facing general problems like extensive hair fall, all-time dandruff, pimples, and blood coming out of those pimples, then you must not take it lightly, you must get to a doctor as soon as possible before this becomes any severe because there are hair and skin diseases which are life-long.

An advice by our expert Dr. Alka Dogra
However, if you are facing such problems here are a group of things you must avoid in any case no matter how hard it is for you to resist yourself.
Avoid chemical treatments because these not only damage the strands but severely damage the scalp as well. Most of these products increase the oil on your scalp and due to this, it produces dandruff and pimples.
Further, try and avoid oiling as much as you can because excessive oil can contribute to more pimples on your scalp and worsen the condition of it.
Some people face a permanent dandruff problem and for those, you must avoid the chemical procedures and hair coloring rather you must go for temporary herbal hair shampoos. But not on a permanent basis as it might become harsh of your hair. So, go for herbal or medicated shampoo till the time your problem is not solved and then turn to your regular options.
Most of the scalp and skin problems occur in the tinder age and these problems are fueled by our actions. Briefly, we consume things that encourage skin and hair problems. But the solutions can also be followed up at this time only.
Therefore, opt for foods that are full of nutrients and healthy ingredients. Yes, of course, we can not properly ignore the fast food thing, but keeping it to the minimum is the least we can do for ourselves. If you really think that the food choices don't affect problems to your hair and skin then you might seek medical advice because it definitely does.
Here's what you can actually do to make your scalp quality better.
Since hair scalp is known as the appendages of skin, one must wash hair twice or thrice a week.
One must avoid using soaps on hair because they are creta plastic and it tends to worsen dandruff in hair.
Do use a conditioner on your hair as it is very important.
Other than a regular conditioner, you can also use green henna because it is a great source of conditioning for your hair. Green henna is also recommended by International authors.
Try and eat green leafy vegetables, fruits, low-fat milk, a lot of water to maintain hydration.
If by any chance a person does not have a hair problem, they can apply oil once a week but try and apply it then wash off the hair after some time.
Include a high-protein diet, pulses, in your regular diet