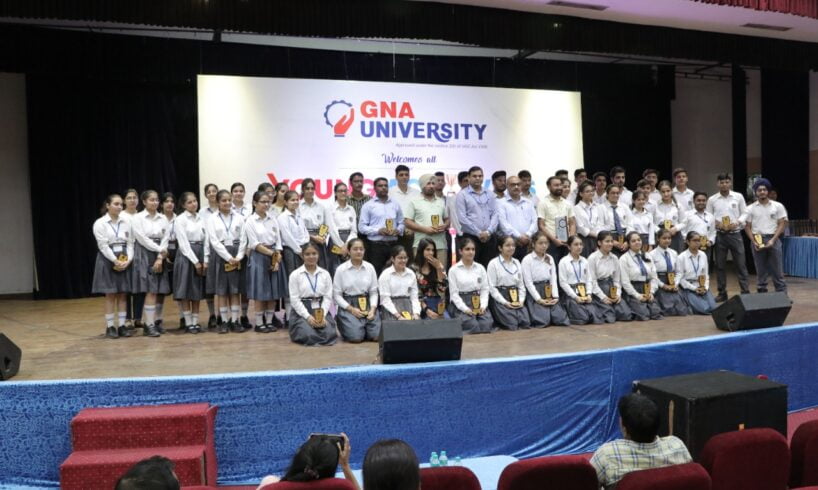 YD News| Two-minute read
Young Achievers Felicitation, at Guru Nanak Bhavan Ludhiana.
Ludhiana: GNA University started a great initiative to encourage and motivate the school children in a unique way. The University management has started the Young Achievers initiative to encourage school-going children to work and score well in their academics.
As a part of this initiative, GNA University organized a program, Young Achievers Felicitation, at Guru Nanak Bhavan Ludhiana. They felicitated the students who performed well in their exams and scored 85% percent marks or more than that.
The ones who scored well in Commerce, Medical and Non-Medical and Humanities streams were felicitated. The University management awarded them and encouraged them to work even hard to achieve their goals. GNA had invited students from various reputed schools of Ludhiana. As a part of the initiative, the university management awarded over 750 students from 30 different schools of the city.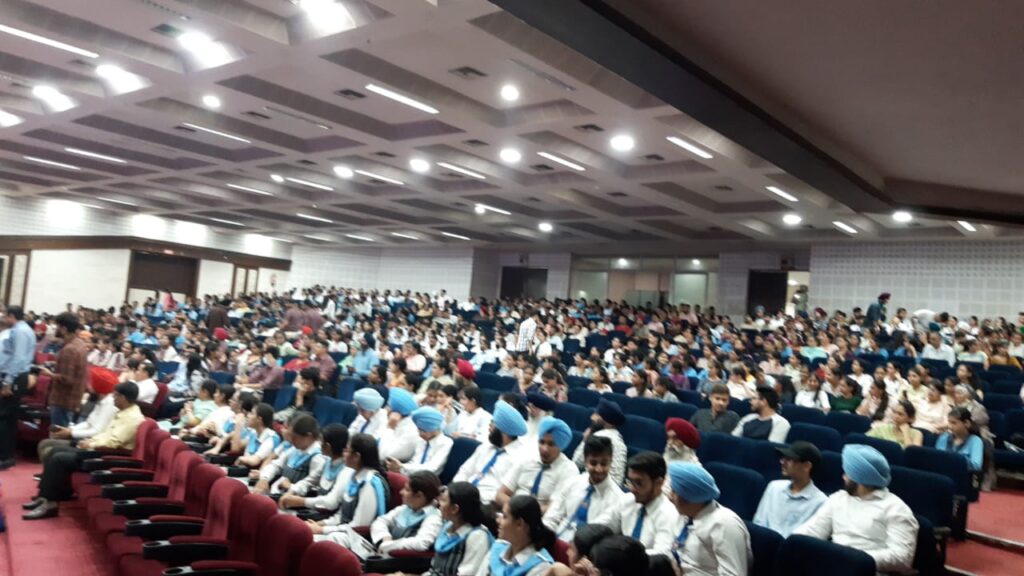 GNA University Dean Dr. Sameer Verma, Dr. Vikrant Sharma, Dr. Deepak Sharma and Engineer Sansar Chand were present on the occasion. Other renowned personalities including GGN School Principal Gunmeet Kaur, Vedic Maths expert Dr. Rajiv Narang, and Everest Yog Institute co-ordinator Sanjeev Tyagi were also present.
The whole concept was planned and managed by Adroll Media Solutions Ludhiana.
ALSO READ: MBCIE – Everything you need to know about leadership team