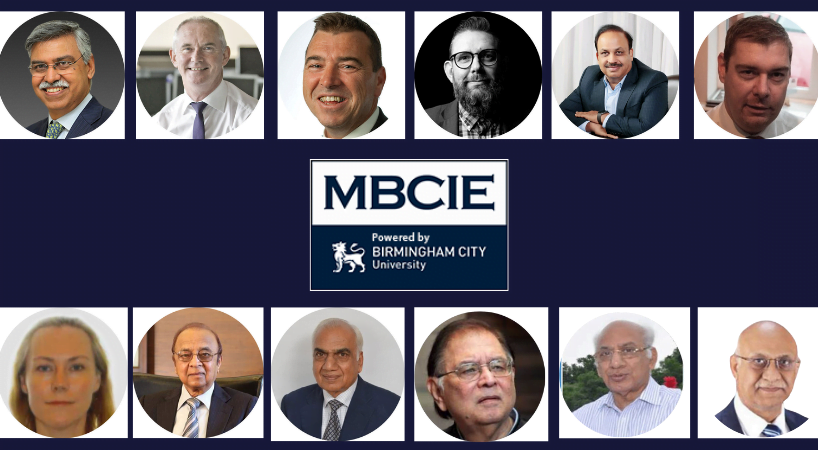 YD News | Four-minute read
MBCIE – An opportunity for business owner and Entrepreneur to learn from best leaders of industry
Many young people do not want to do job and instead prefer to start their own enterprises. However, there aren't many institutes like MBCIE that provide entrepreneurship education.
At MBCIE, Two of the most well-known educational organizations have teamed up in Ludhiana. They have unquestionably proven to be transformative in the sphere of education.
MBCIE, or Munjal Birmingham City University of Innovation and Entrepreneurship, is what we're talking about. Munjal Group and Birmingham City University, two of the most well-known companies, have teamed up to provide high-quality entrepreneurship education.
About MBCIE
The Munjal Birmingham University Centre of Innovation and Entrepreneurship (MBCIE) has been founded in Ludhiana by the Munjal Birmingham Foundation and Birmingham City University to support innovative education, business innovation, and entrepreneurship in the region.
The organization strives to transform education through the use of 'STEAM,' . This combines elements of science, technology, engineering, the arts, and mathematics.
The teaching style of Munjal Birmingham University is unique. They take a different strategy. Its goal is to create a platform for students to challenge stereotypes about learning in institutions and schools. MBCIE has also been intended as a center for innovation, research, and creative output by its founders.
Let's know about the leadership team at MBCIE
Mr. Sunil Kant Munjal at MBCIE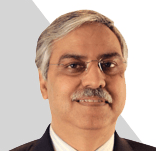 Mr. Sunil Kant Munjal is a founding promoter of India's Hero Group, which has grown from being the world's largest bicycle manufacturer to the world's largest two-wheeler manufacturer. Hero Enterprise is his company, and he has interests in insurance distribution, steel production, real estate, and corporate training also.
Mr. Munjal is the President of the Ludhiana Sanskritik Samagam, which supports performing arts across North India.
Other than that, he has made strategic investments in a variety of industries, including e-commerce and hospitality. He also invests in digital learning, community transportation, healthcare, women's empowerment, and education start-ups.
Professor Julian Bear at MBCIE
Professor Julian Bear, Birmingham City University's Deputy Vice-Chancellor, is appointed as the United Kingdom's academic representative on the government's new Strategic Trade Advisory Group, which comes at a critical time for the country. His business and trade knowledge, as well as a track record of devising and delivering flagship programmes that drive economic growth, is remarkable.
Mr. Yogesh Chander Munjal at MBCIE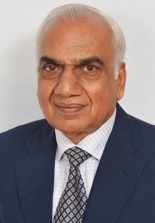 Yogesh Chander Munjal is a businessman who has led five separate businesses. Mr. Munjal is the Chairman and Joint Managing Director of Munjal Showa Ltd. Mr. Munjal also serves on the boards of Dayanand Munjal Investment Ltd., Hero Cycles Ltd., and Amity Business School. Also, he is a member of the All India Management Association, the Ph.D. Chamber of Commerce & Industry's Japan Desk, the National Safety Council of India, the Automotive Component Manufacturers Association of India, the Chairman of the Northern India Chapter of the Indian National Suggestion Schemes Association, and the Indian Institute of Public Administration.
Professor Peter Francis at MBCIE
Professor Francis, Birmingham City University's Deputy Vice-Chancellor, has been in charge of a number of significant projects throughout his career. This includes responses to the Teaching Excellence Framework, the development of a package of Degree Apprenticeships, and business transformation programs on Technology.
At Northumbria University Professor Francis has overseen an array of key projects including the University's response to the Teaching Excellence Framework, the development of a package of Degree Apprenticeships, and business transformation programmes on Technology and Student Outcomes.
He currently serves as the DVC of Birmingham City University, where he is responsible for the subject portfolio, academic collaborations, student performance and planning, student assistance, and all elements of recruitment.
Mr. Vijay Munjal at MBCIE
Hero Eco, a name synonymous with quality, performance, and trust, has swept the market with its excellent products with worldwide designs and manufacturing excellence in a short period of time. Mr. Vijay Munjal is Chairman of Hero Electric and Hero Exports Ltd., a renowned bicycles and bicycles part manufacturer. Moreover, Mr. Vijay has great strength in international marketing and exports.
Mr. Stephen Rimell at MBCIE
Mr. Stephen Rimell is Birmingham City University's Deputy Vice-Chancellor and Chief Financial Officer. Finance, IT, Estates & Facilities, the Planning and Performance Department (PPD), the University Change Team, and the Continuous Improvement Team are all part of his remit.
Born in the month of December 1973, he is an Englishman who lives in the United Kingdom.
ALSO READ: Munjal Birmingham City University offer Business startup programme
Mr. Pankaj Munjal at MBCIE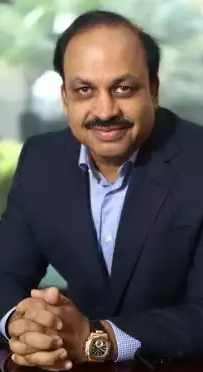 Mr. Pankaj Munjal is a second-generation entrepreneur from Ludhiana, Punjab, which is known as "The Land of Five Rivers." Mr. Pankaj Munjal graduated from Lawrence School in Sanawar and went on to study Automotive Manufacturing at Kettering University (previously General Motors Institute) in Flint, Michigan, as well as executive programs in Strategic Marketing Management at London Business School and Harvard University.
Mr. Pankaj Munjal began his professional career in 1985 as the Rim Plant Production In-charge at Hero Cycles. His foray into mobility began in 1988 when he became the CEO of Hero Motors Limited. With its signature offering of 2 Stroke Geared Engines, the company pioneered the value automotive category under his guidance
Dr. Jennifer Harding at MBCIE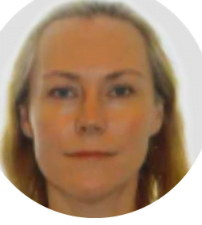 Dr. Jennifer Harding is the Director of the University's Research & Innovation Gateway which brings together services to support research and innovation activities. Her areas of expertise are research strategy and policy creation, research and innovation funding, strategic alliance-building, REF, research ethics, and governance. Other than that, Biochemistry and neuroscience are her academic specialities.
Mr. Suresh C. Munjal at MBCIE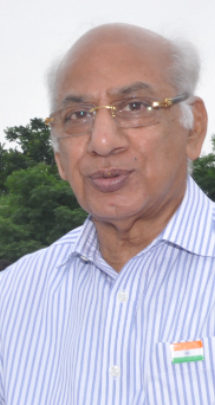 Mr. Suresh C. Munjal is Chairman, Satyam Autos Limited. He is a well-known business leader in the state. He was a member of the team that created Hero Cycles, the world's largest bicycle manufacturer. Mr. Munjal participates in industrial and business forums on a regular basis.
Ms. Pramila Murria at MBCIE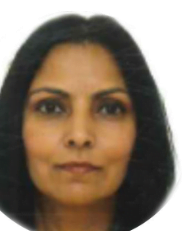 Ms. Pramila Murria is the Director of Birmingham City University's International Office. She is in charge of a large group of students from over 80 nations who attended Birmingham City University.
Mr. S.K Rai at MBCIE
Mr. SK Rai is the managing director at Hero Cycles Limited; he has experience of 40 years in the Indian Manufacturing Industry. He has a track record of contributing to the Hero group's extraordinary growth through joint ventures or greenfield ventures involving motorcycles, bicycles, and parts thereof. Also created a culture of no-frills management; increased capacity by fixing bottlenecks; and managed a steadily growing business.
Mr. Bernard Curren at MBCIE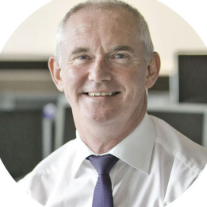 He has over 35 years of experience in creating, growing, and exiting successful enterprises. Also provides advice, coaching, and mentoring to over 1000 businesses, in various roles from non-executive to formal consultation.
He is a member of the Chartered Management Institute. Developed and delivered business support products in one on one and one-to-many situations. Specialist in developing sustainable commercial solutions for Education based organizations.
Dr. Prem Kumar at MBCIE
Executive Director Dr. Prem Kumar(MBCIE). He is well-known and respected as a visionary and innovative leader in the creation, organization, and management of educational institutions. Dr. Prem possesses the characteristics of vision-casting, organizing, inspiring, and leading a team to achieve peak performance. He is widely acknowledged as a thought leader in the fields of education and management.