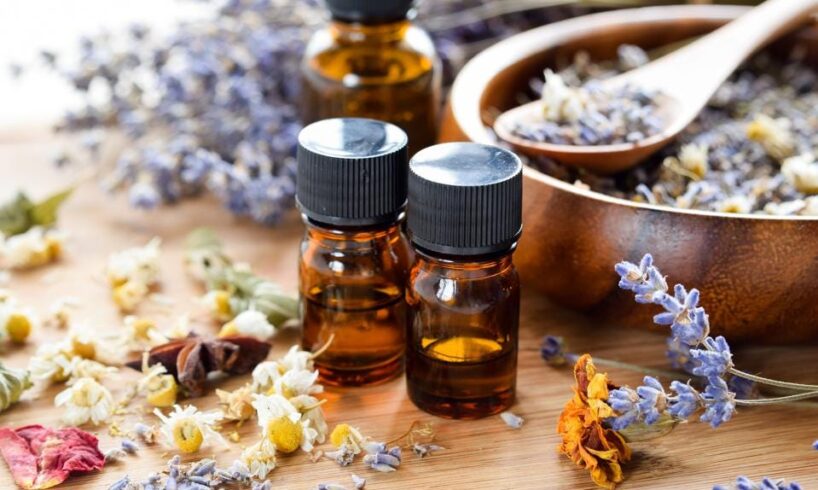 YD News | Three-minute read
The demand for essential oils is rapidly increasing all across the world. Undoubtedly, essential oil extraction can be a profitable business idea. However, for that, you require in-depth knowledge of the products. Also, you need to understand the market, feasibility, the demand of the customers, and what are several legal requirements to set up the business.
Globally, the demand for essential oils is immense. Also, it is rapidly increasing. The major reason is that it does not only have domestic usage. On an industrial level, the need for essential oils is great. Be it cosmetics, be it pharmaceutics, or be it the food industry, there is a wide potential market for essential oils.
Surely, the essential oils business can prove to be a boon for businessmen.
What is the potential market of the essential oils business?
As mentioned above, essential oils are used in different sectors. People not only use it domestically but essential oils are widely used in different sectors including pharmaceutics, food and beverages, and cosmetics. The need for essential oils is increasing rapidly.
Nowadays, people are moving towards natural and organic products. The awareness amongst the people is increasing and instead of chemically-rich products, they are preferring natural and organic products. That is one of the major reasons for the increasing demand for essential oils.
What are the different uses of essential oils?
Though there is a great domestic demand for several essential oils, many industries look for businesses involved in essential oils extraction.
Who are the major clients of essential oils business owners? Pharmaceutics, food and beverages, cosmetics etc.
The characteristics of different essential oils make them worthy for different uses. Some essential oils are used as antiseptics, some are diuretic, some are aphrodisiacs and some are anti-inflammatory.
So, essential oils have different medical properties.
Several studies have also shown that essential oils kill bacteria, viruses and fungal infections. Essential oils also improve the sleep cycle and quality of sleep. These help in relieving headaches, boosting mood and improving attentiveness.
What are some commonly used essential oils?
Tea Tree Oil
Medical practitioners across the world use tea tree oil as antiseptic, antifungal and antibacterial oil. The aboriginal people of Australia use tea tree oil as traditional medicine. Some reports even suggest that they have been using it for centuries.
People commonly use tea tree oil as:
Hand sanitizer
Natural deodorant
Antiseptic
Mouthwash
Insect repellant
Lavender Oil
One can use lavender oil in different ways. Lavender oil is gentle and has a lot of benefits. One of the most common uses of lavender oil is that it is used for aromatherapy. Some reports suggest that lavender oil reduces stress and anxiety.
Also, it is used for the treatment of depression and insomnia. The doctors also suggest lavender oil to women for menstrual cramps.
Lemon Oil
In India, lemon oil has been used as a home remedy for many ailments. People apply it topically on the skin for several purposes. Also, it fights exhaustion, helps fight depression, kills viruses and bacteria.
Some reports also suggest that lemon oil works as a pain reliever, and makes your skin healthier.
Eucalyptus Oil
Eucalyptus trees are grown all across the world because of their medicinal properties. The leaves of the tree are oval-shaped. These leaves are used to make the essential oil.
Eucalyptus oil is used for chest congestion and it clears your chest. For many years, it has been used in relieving cough. It is to be noted that Vicks VapoRub contains 1.2 percent Eucalyptus oil.
Other than that, Eucalyptus oil helps in controlling blood sugar levels. Therefore, it can prove to be a boon for diabetic patients.
Rosemary Oil
In ancient Greece and Rome, Rosemary oil was thought to strengthen memory. Some reports also suggest that rosemary oil improves brain functioning in elderly people.
Other than that, rosemary oil helps fight hair loss. It helps release stress, repels bugs, and most importantly, improves blood circulation. In cold regions, rosemary oil can be really helpful.
The best essential oils providers in India
There are many essential oil businesses in India. However, one of the best essential oils providers is AOS Products Private Limited.
In India, AOS Products Private Limited is the leading manufacturer of Menthol and Mint derivatives, essential oils, carrier oils, aromatherapy oils, oleoresins, natural butter, spice oils, and pine oils.
The company was established in the year 2009 and since then, they have been providing the best essential oil products not only in India but in different parts of the world.
The company's motive is to provide "uncompromising quality" to their customers. AOS Products Private Limited offers more than 850 natural products in over 50 different countries.