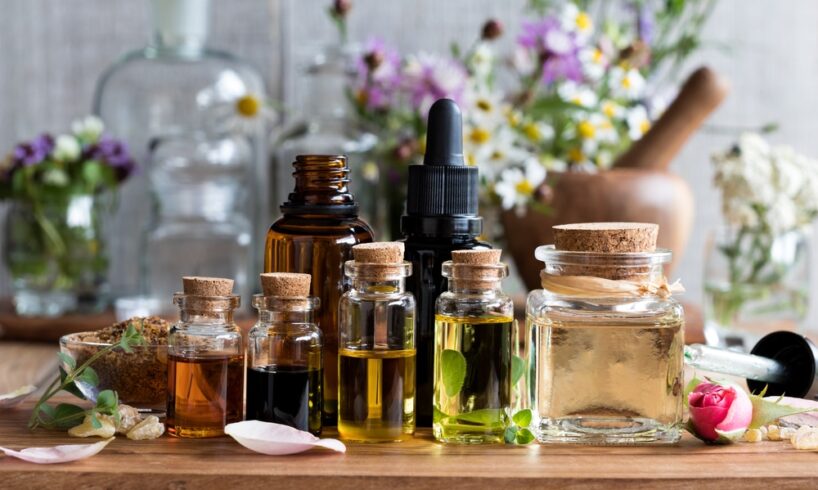 YD News | Three-minute read
The essential oils market has a great demand as it has several target customers. The essential oils are required in different fields. Be it pharmaceutics, be it the cosmetic industry, or be it the food industry, the need for essential oils is vast.
One of the major reasons for the increasing demand for essential oil manufacturers is the increasing consumer base. Not only in India but all across the world, there is a high demand for essential oils.
AOS Products Private Limited is one such company that is doing wonders in this particular sector. It is one of the leading essential oil manufacturers in India. AOS Products Private Limited is one of the leading manufacturers of Menthol and Mint derivatives, essential oils, carrier oils, aromatherapy oils, spice oils, oleoresins, pine oils, and natural butter.
AOS is one such essential oil manufacturer in India that complies with IP, BP, USP, JP, and EP standards.
With experience of over 13 years, the company provides some of the best products in India. Its mission is to provide the purest products to all of its B2B and B2C customers. AOS aims to expand their essential oil manufacturing business globally so that everyone can get the essence of their natural and pure products.
A wide range of products
AOS is not just restricted to essential oil manufacturing. The company has a wide range of products. The company's vision is to not only expand its network but also, to increase the number of products they offer. Keeping this thing in mind, AOS has been constantly increasing the number of products that it makes.
From essential oils to natural butter, AOS is a one-stop solution for everyone.
Though AOS is known as an essential oil manufacturer, its Mint and Menthol oil products are also in high demand.
Other than that, they provide aromatherapy oils, spice oils, carrier oils, oleoresins, pine oils and derivates, natural butter, herbal extracts and speciality chemicals.
When AOS started its journey, it just had four products. However, now, they have a range of over 120 products.
WATCH VIDEO
"Presenting nature in its purest form"
AOS claims that its products are extricated from any type of solvents, pesticide residues, aflatoxins, and other such adulterants and contaminants. The company is also, the best manufacturer of L-MENTHOL. They have managed to reach the purity level of 99.98 percent. When it comes to L-Menthol, none has ever reached this purity level, the company claims.
From being a small essential oil manufacturer in Ghaziabad to reaching 90 countries across the world, the company has seen amazing growth.
There was a time when only four people used to manage each and every work of the company. Be it production, be it packaging, be it labelling, or be it marketing. But now, the company has seen massive growth. Everything has been possible because of the quality of the products it provides, and also, because of the consistency, with which it maintains the purity.
"Uncompromising quality" is what AOS products always promises to its customers. Without harming the therapeutic qualities of the raw materials, AOS offers amazing products that are widely used in the field of pharmaceutics, food and cosmetics.
Download AOS brochure here