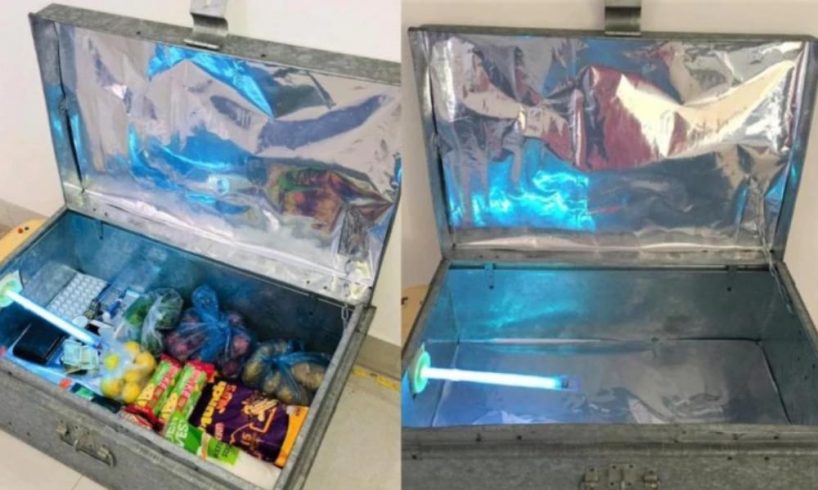 YDNews| IIT NEWS
IIT: The Indian Institute of Technology has developed a device to sanitize items like grocery, currency notes, and other delivery packages amid the Coronavirus pandemic.
According to the reports, the device is a trunk shaped system fitted with an ultraviolet germicidal irradiation technology. The device is recommended to be kept at the doorstep of the house and all the items coming from outside can be kept into it.
A team at IIT Ropar reportedly said that the trunk, when commercialized, can be available at a price of less than Rs 500. Further, they informed that the device will take 30 minutes to sanitize the items and 10 minutes for the cooling process.
Also read: Telangana: Mother drove 1,400 km on a two-wheeler to bring back her son stuck due to lockdown
"We cannot win this fight against Coronavirus just by social distancing and not stepping out of our homes. It will be very important in the next coming days to be cautious about everything. We have developed a device that looks like a trunk. We recommend it to be placed at the doorsteps or near the entry of the houses," said Naresh Rakha, Senior Scientific Officer, IIT Ropar.
"There are many people who wash vegetables with warm water before using. But this is not applicable to the currency notes and other items. Therefore, we have developed a common solution to sanitize everything."
The team recommended that every item coming from outside, like groceries, milk, currency notes, any item ordered through delivery, should be kept into the device first.
The device is based on the ultraviolet germicidal irradiation technology. Rakha also advised not to look directly into the light inside the device as it can be harmful.
According to the reports by the Union Health Ministry, the death toll due to COVID-19 has reached 199. Today, there are more than 6,400 positive Coronavirus cases. Also, more than 500 patients have recovered from the virus and have been discharged.