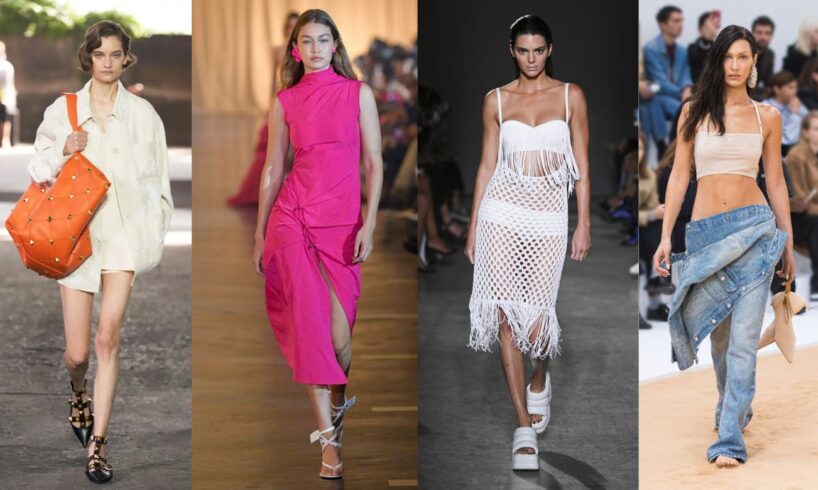 Every year, summer brings a lot of vibrance, freshness and excitement with it, however, it could be disturbed if you are not dressed with the best clothes in your wardrobe. While Indian Summer 2023 expects to be hot year by year, the need to wear cool yet hot clothes is on the high rise.
Even if Summer is around the corner, girls have started stressing about their wardrobe. Well, they should be. Today, we will talk about some kickass cool styling looks that are currently trending and can up your fashion game in no time.
Wear more Pastels and light shades
Darker colours tend to absorb more heat bringing irritatedness and dirt alongside. Wearing more pastel shades will reflect the rays of the sun and will keep you cool. Also, the combination of pastel shades is a great one because it adds soothing composture to your look.
PS: While several brands are introducing their Summer 2023 collections, they have launched certain pastel and neutral shades from the colour pallette so that women can walk in fashion and style.
Wear Kurtis and Long Tops
Several women's clothing and accessories brands agree to the fact that suits and kurtis are going to be an integral part of 2023 wardrobes. With newer designs, cut styles and accessorising techniques, girls tend to become more summer-dressed when they wear kurtis. Since tanning is the number one problem of girls, you can deal with this one easily if you start wearing something that covers your body but still gives you a touch of coolness and freshness.
Wear Comfortable Footwear
Choosing breathable, comfortable and, open-toed shoes are one of the many perks of the summer season. You can easily design your summer outfits with footwear such as sandals, sneakers flip-flops, etc for maximum comfort and ventilation.
Also Read: 10 best cafes in Delhi to hang out with your friends and loved ones
Denim Styling
Being very much present in the year 2022, denim still stays on the top shelf while being the primary trend. Denim shirts, skirts, coats, and jackets tend to create an aesthetic and visibly cool look that intrigues the wearer and the audience.
Cotton Prints
We don't think that cotton prints are ever going out of style be it in traditional wear, tops, skirts or even bottoms. Cotton is the most appreciated fabric, especially for girls in summer and pairing it with the design quotient of print is definitely going to create a look worth looking at. Cotton prints are a treat to wear choice not only for girls but guys, too. You can wear cotton fabrics with prints which makes the clothing light, cool and highly fashionable.
In conclusion, this summer, the key to dress is expected to stay fashionable yet simple, comfortable yet stylish and cool yet blazing hot! Express your personal style with the pinch of this blog's fashion advice and enter summer 2023 with a bang.