5 reasons to Use a realtor: Whether it's your dream house or a wise investment, purchasing real estate is a big choice that might have a long-term effect on your financial future. Considering the complexity of buying a house in today's dynamic and competitive real estate market can be a daunting endeavour for many. This is when a real estate counsellor or dealer's knowledge is useful. In this article, we'll explore the compelling arguments for why hiring a real estate or property dealer expert is a smart move when starting your property-buying journey.
In this article, we will examine the many benefits of working with a real estate agent or adviser, highlighting their capacity to uncover untapped real estate prospects, handle complex legal issues, and maximise your investment potential. We will explore how these professionals may significantly alter your experience buying a home, from saving crucial time and preventing fraud to gaining access to a strong professional network.
Helps Point Out Red Flags in the Property
When trying to find a property suitable for you and your family, there are a lot of things that we as common people might not pay attention to before finalising the property, such as the crime rate of the society, basic amenities in the neighbourhood, medical services etc. However, a property dealer will ensure that you get all the facilities on your property. Also, they will also eliminate all the red flags and inform you beforehand so that you make a well-informed decision.
Give Professional Advice per your Requirement
Since property advisors have a lot of properties in their hands for buying and selling purposes, they were experienced and knowledgeable to provide their personal and professional advice as per the requirement of the buyer as well as the seller. For example, if you have a speculated amount to make a deal, they will look into properties of that particular budget, in this way, a property advisor helps out you as well as the seller to strike a mutually beneficial deal.
Also read: Ludhiana: Halwara Airport expected to be completed by September 2023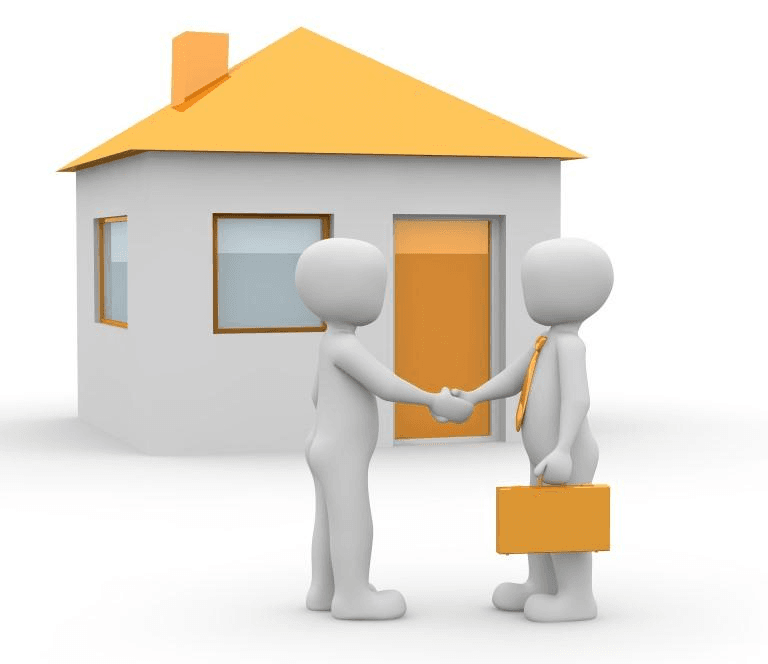 Property Dealer Offers Superior Negotiation Skills
There are several people who increase the amount of their property as per their convenience and in some cases, the amount is more than what it actually should be. Now this is where an experienced property advisor would kick in. They will offer superior negotiation so that both parties can benefit each other as well as themselves without any conflict and loss.
Offers Legal & Genuine Properties
There are several benefits of hiring a real estate agent to sell your home or even buying purposes. Here is another one. Although there is a cost associated with using a real estate agent or adviser, the advantages they offer may be worth the money spent, especially when navigating complicated real estate deals in uncharted areas. For the greatest outcomes, make sure to select a trustworthy and certified specialist.
Deals with Problems Without Giving You Headache
There is a lot of paperwork and fieldwork that's crucial to be done under expert advice and guidance. With an advisor, you'll never face any discrepancies in the future because they will ensure legal work without having you manage everything on your own.
Gives More Access to Available Properties
Maybe this could have crossed your mind once in your life 'Why hire a real estate agent to buy?'. Property experts may do market analyses and offer data-driven insights to assist you in determining a property's investment potential. Property consultants can protect you from fraud and scams by properly inspecting homes and making sure all legal requirements are met.
Personal Opinion of a Property Advisor
Talking about their own struggles, Sanjay Sabarwal from AS Realtors shared his thoughts with us, "There are many people who struggle to find the right kind of properties on their own. Many people come to us after struggling for many months or even years. We do feel bad about it because sometimes the best-suited property for them has been sold out. Then we have to start hunting from scratch. People nowadays don't trust real estate dealers and it does make us feel bad because we only want them to have the best property for their comfort."
He also added, "Fortunately, now many people have started going to realtors for buying and selling which makes us more helpful and reliable in the market."
Conclusion
If you are jumping in the yes or no should I hire a realtor to buy a house? We hope have gotten your answer. A property dealer's or advisor's responsibilities go well beyond serving as a simple go-between for buyers and sellers. These seasoned specialists bring a plethora of information, market insights, and negotiation abilities to the table, which may make all the difference in getting the best offer and guaranteeing a smooth transaction process.
Having a dependable property advisor by your side may provide you with a competitive edge and peace of mind, whether you are a first-time homeowner, an experienced investor, or looking for a particular property type. So, if you're thinking about getting into the real estate market or are already looking for the ideal property, keep reading to learn why working with a real estate agent or advisor is a shrewd decision that can help you reach your property ownership objectives.