The new deadline for Ludhiana Halwara Airport is September 2023
Ludhiana: Good news for all Ludhianavis! The new international airport in Halwara has reached the midway point of the process. Even so, the big-ticket project "Ludhiana Halwara Airport" has already missed two deadlines in January and June. Now, the new deadline for the project is September 2023. In close proximity to Ludhiana, at one of the Indian Air Force's (IAF) oldest frontline airbases, Air Force Station in Halwara, a new international facility is being built.
According to some media reports, the project's construction was split into two phases: the construction of the airport terminal building at Air Force Station in Halwara, one of the Indian Air Force's (IAF) oldest frontline airbases close to the Smart City, and the construction of internal roads, estate public health services and campus lighting.
The change is significant because, after previously missing two deadlines in January and January 2022, June 30 was set as the new date for finishing the Rs 47 crore project.
Also read: Jaipur Earthquake: Rajasthan, Struck by Three Earthquakes in Half an Hour
Here have a look at the Ludhiana Halwara airport location.
Furthermore, as for the Halwara airport opening date, there is no fixed date. for the same. However, the project has already jumped two deadlines this year. The project is supposed to be completed by September this year. If you are looking for Ludhiana airport flights, this new development will soon ease air connectivity to several countries.
When talking about the project, Namit Bhandari of P&Y Retails stated that it would be best to give the Smart City such a high-tech opportunity to grow and travel anywhere without any physical limitations. This project will boost air connectivity for businessmen and everyone else looking for more travel opportunities.
Have a look at the recent images of the construction site of new International Airport in Ludhiana.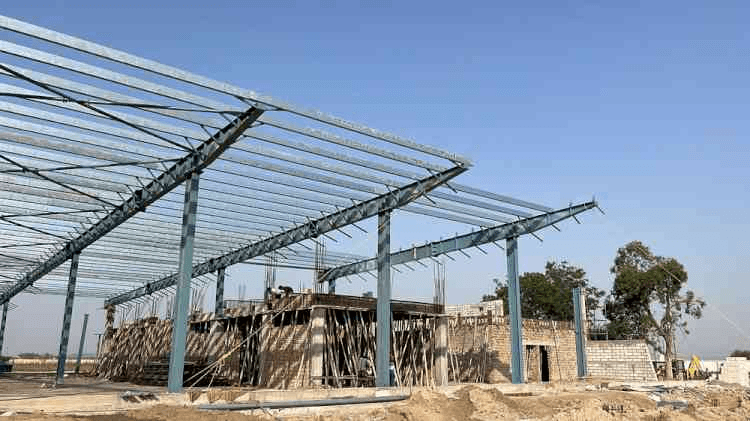 For more Ludhiana Halwara international airport latest news, keep visiting YD News!