Best Hospitals in Amritsar in 2023: India is known to be home to certain awarded-winning and highly technologically advanced hospitals in the entire world. Since India has cutting-edge medical technology, state-of-the-art facilities and highly-skilled doctors, several people from around the world come to India to get treatment for their health issues.
From bustling metropolitan cities to remote rural areas, India's healthcare industry is rapidly growing and catering to millions of people. Even Punjab's Amritsar houses rapidly growing and world-class health healthcare centres that serve the best service to millions of people. In this article, we will explore the top 5 hospitals in Amritsar. We will take a walk through their infrastructural development, patient-centric approach, specialised treatments and highly-exceptional services.
Atlantis Hospital, Amritsar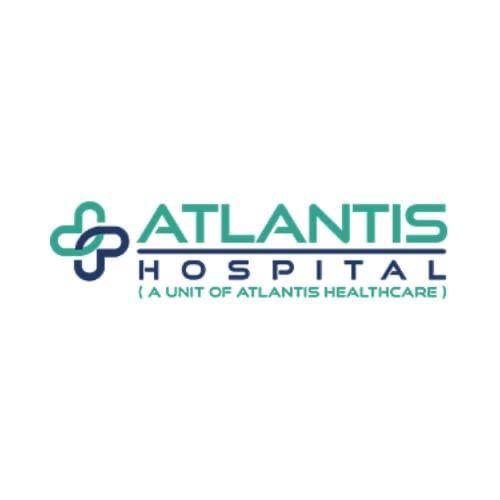 Atlantis Hospital is one of the biggest multispecialty hospitals in Amritsar that offers services with a highly expert team of doctors. They have several facilities such as a burn unit, round-the-clock pharmacy, Covid management centre, pacemaker installation, poisoning and snake bite, coronary angiography, cath lab, etc. Atlantis Hospital's prime aim is to offer great medical assistance to every individual out there. The hospital is known largely because of its patient satisfaction, clinical outcomes and professional team of specialists, staff and physicians.
Website: Atlantis Hospital
Contact Number: 0183-5251400-430 (30 Lines)
Address: 5-City Enclave, G.T. Road, Putlighar, Amritsar -143001
Altec Hospital, Amritsar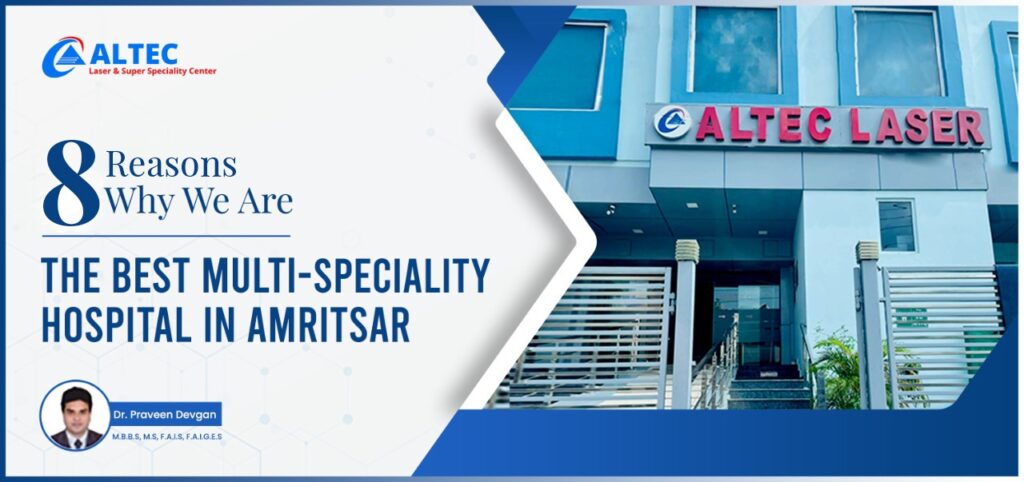 Altec Hospital has over 20 years of experience and deals with over 30 patients on a daily basis. Their top-notch facilities include laparoscopic surgery, general surgery, gynaecology surgery and treatment for various problems and diseases such as gallbladder stones, appendix, hernia, kidney stones, prostate, ovarian, tumours, hysteroscopy, fallopian tube blockage, ectopic pregnancy etc. In addition to this, the state-of-the-art and multi-speciality hospital aims to work on re-formulating the future of medicine and healthcare and lay down affordable and compassionate healthcare services in Amritsar. Further, Altec Hospital offers great care, advanced infrastructure, great equipment and well-experienced staff making it one of the best surgical and multi-speciality hospitals in Amritsar.
Website: Altec Hospital
Contact Number: +91 9814096312, +91 9855596312
Address: B-2, Ranjit Avenue, Distt. Amritsar, Punjab, ( India). Pin – 143001
Pulse Hospital, Amritsar
Pulse Hospital Amritsar is a multispecialty hospital that is known to cater to not only its city but as well as its neighbouring towns and villages. The top-notch facilities of Pulse Hospital or cardiology, neurology, gastroenterology, physiotherapy, neuro and spine surgery internal medicine, paediatrics, gynaecology and obstetrics among many other facilities. Besides, their team of medical experts and doctors ensure that each patient is receiving personalised care and facilities to cure their disease. Also, they have a great reputation in the city and several patients come from neighbouring cities and even states for the treatment.
Website: Pulse Hospital
Contact Number: +91 7508913150 / 53
Address: Maqbool Pura Chowk, Near Petrol Pump, Mehta Road Amritsar.
Also Read: Best Eye Care Hospitals in Delhi NCR
Fortis Escorts Hospital, Amritsar

Fortis Healthcare is known to offer great medical services to millions of people around the world as the hospital has branches in all directions of India. It offers great services and medical facilities such as endocrinology, cardiac sciences, dental sciences, dermatology, oncology, gynaecology, neurology, pulmonology, radiology, and plastic and reconstructive surgery among many others. Furthermore, with great awards and a reputation in the medical industry, Fortis Healthcare Limited has 4000 operational beds and 400 diagnostic centres in the country. Fortis Escorts Hospital has 1000+ expert medical practitioners who offer excellent service to every patient.
Website: Fortis Healthcare
Contact Number: 0183 503 2222
Address: Majitha-Verka Bypass Road, Amritsar – 143004, Punjab
Parveen Saini Hospital, Amritsar
With the mission of offering a responsive healing environment to every individual in the country and beyond, Parveen Saini Hospital is known to set medical standards to a new height. With a load of services such as General Medicine, Sports Medicines, Anesthesiology, Dermatology & Venerology, Neurology, Plastic & Reconstructive Surgery, and Urology, Parveen Saini Hospital is the centre for knee, hip and shoulder replacement and dentistry along with other orthopaedic branches. Moreover, the hospital has great facilities and experience doctors that pledge to cater to the patients with the best technology and expertise.
Website: Parveen Saini Hospital
Contact Number: 0183-2210-682, 0987-6873-003
Address: 70-B, Chanderpuri Colony, Taylor Road, Opp. Gandhi Grounds Amritsar-143001.
Amandeep Hospital, Amritsar
With more than 30 medical facilities including, Urology, Paediatric Orthopedic Surgery, Robotic Knee Joint Replacement Surgery, ENT, Blood Banking Transfusion Medicine, etc, Amandeep Hospital is considered to be the best hospital in Amritsar, Jammu and Pathankot. They have more than 50 doctors who are experts in their respective fields and have successfully treated thousands of patients with great efficiency. Amandeep Hospital has two branches in Amritsar and they have great reviews from patients on several online platforms.
Website: Amandeep Hospital
Address: Model Town, G.T. Road, Amritsar.
Contact Number: 0183 5051515, 9876002746
Amandeep Medicity: Near Novelty Chowk, Mall Road, Amritsar.
To conclude, no matter if you are an Indian resident or an international patient seeking medical treatment, this YD guide will assist you in making an informed decision about which medical centre to seek for all your healthcare needs.