YD News | Three-minute read
Our eyes are the most sensitive organs of our bodies. So, it is really important for us to take good care of our eyes, especially in times when we find it is really difficult to reduce our screen time. Most of the work that we do nowadays, is on our mobile phones or on our computers. Therefore, it becomes really important for us to take good care of our eyes. In case you have some severe issues with your eyes, this article is for you. We have listed down the best eye care hospitals in the Delhi NCR region for you. Here are the hospitals that you can go to if you have minor or major ocular issues.
ALSO READ: Monkeypox: All you need to know about this viral infection
Indraprastha Apollo
Indraprastha Apollo is one of the best hospitals in not just Delhi NCR, but all across North India. The Ophthalmology department is well equipped with state-of-the-art machinery and staff that knows how to work with world-class technology.
The doctors at Indraprastha Apollo are also very experienced. Undoubtedly, this must be your choice if you want to go for a surgical treatment related to the eyes.
Address: Indraprastha Apollo Hospital, Sarita Vihar, Delhi Mathura Road, New Delhi – 110076
Max Hospitals
All across the country, Max Hospitals have provided world-class treatment to thousands of patients. In Delhi also, Max Hospitals have 11 dedicated branches. Because of people's trust and the good work they have been doing, they have been able to establish so many branches. In the year 2000, Max Hospitals were started. Within 22 years, they have gained the credibility and trust of the people across the country.
When it comes to eye care, Max Hospitals is a perfect choice. They have been awarded several times and have been maintaining standards. Max Hospital has set a benchmark for all the private hospital chains in India.
Max Hospitals are NABH approved and have both land and air ambulance facility.
Do not hesitate to go to Max Hospitals for ocular treatments as the doctors are experts in conducting LASIK treatments. Also, they take proper care of the patients while performing any kind of surgery.
Fortis Memorial Research Centre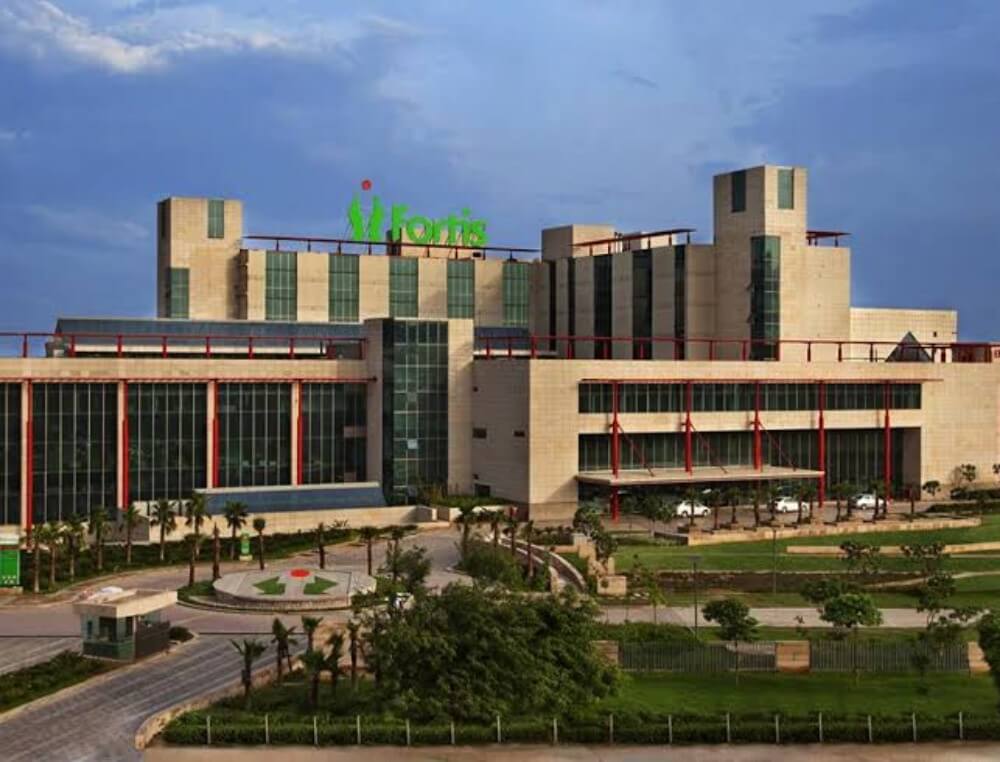 Fortis is one of the most credible private hospital chains in India. When it comes to ocular health and treatment, Fortis Memorial Research Centre is the best place to go if you stay near Gurgaon. They provide all the solutions to ocular issues, be they minor or major.
Fortis Memorial Research Centre has a dedicated department for paediatric eye problems. Other than that, it has a recognised centre to perform LASIK treatments. The diagnostic facilities at Fortis Memorial Research Centre include optometry, fundoscopy, perimetry, retinal exam, radiography, CT scan, MRI, etc.
Address: Fortis Memorial Research Institute, Sector – 44, Opposite HUDA City Centre, Sector 45, Gurugram, Haryana 122002
Moolchand Medcity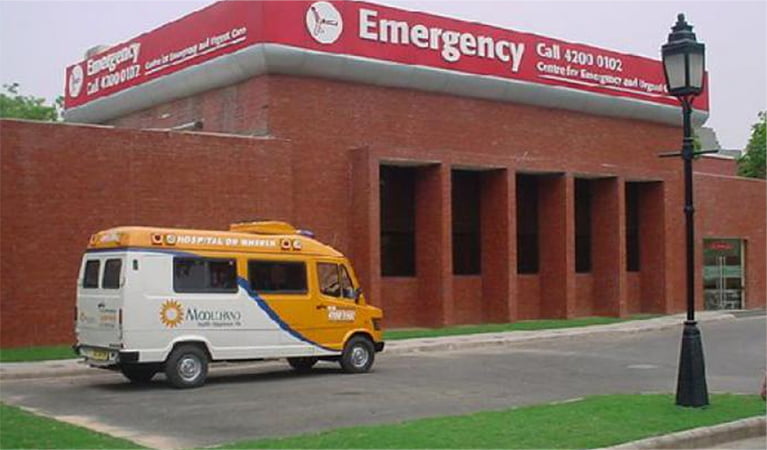 Moolchand Medcity is a name of trust and reliability for the residents of Delhi. It is one of the most trusted hospitals in the Delhi NCR region. Moolchand is known for its commitment and patient-centric care. Here, you will find some of the most experienced doctors in north India. Both JCI and NABH have certified Moolchand Medcity.
The operation theatres at Moolchand Medcity are equipped with the best machinery for surgical treatment of the eyes. For the treatment of cataracts, glaucoma, macular degeneration, etc. you can visit Moolchand Medcity. The hospital staff is also involved in various CSR activities. As a part of it, they conduct several medical camps in rural areas in order to help the underprivileged.
Address: Moolchand Medcity, Lajpat Nagar III, Near Moolchand Metro Station, New Delhi 110 024
Centre for Sight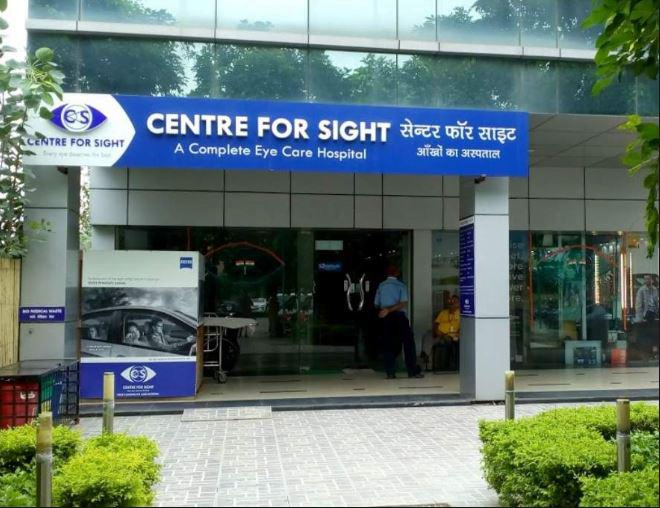 Centre For Sight is another great place to visit if you have ocular issues and you reside in Delhi. They dedicatedly look after patients who are suffering from several ocular diseases. Centre for Sight has 12 branches all across the Delhi NCR region. Every branch has experienced and diligent staff members who have been working in the medical field for several years now.
Centre for Sight has a unique eye bank in Delhi. Other than that, they also have facilities for cryotherapy for the treatment of eye cancer.
Address: CORPORATE OFFICE: A-23, 1st Floor, Green Park, Aurobindo Marg, New Delhi. REGD. OFFICE: B – 5/24, Safdarjung Enclave, Opp. Deer Park, New Delhi.
Pristyn Care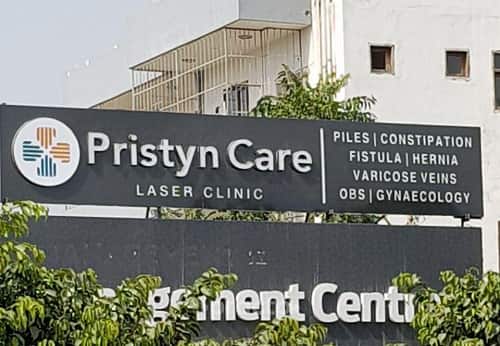 You cannot ignore Pristyn Care in the list of best eye care hospitals. The hospital is famous for Ophthalmology and ENT treatment. In Delhi NCR, they also have different branches equipped with experienced and well-mannered staff. When it comes to eyes, it is said that Pristyn Care provides the safest surgical treatments.
Address: No A 24, Hauz Khas, Beside HDFC Bank, New Delhi, Delhi 110016
7, East End Enclave, Laxmi Nagar, Delhi, Delhi 110092
No 142, Avtar Enclave Choudhary Balbir Singh Marg, Paschim Vihar, Delhi, Delhi 110063
Artemis Hospital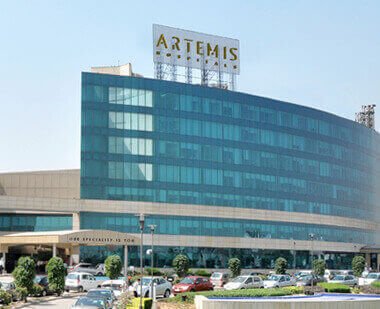 Artemis Hospital is one of the most rapidly growing medical centres in the Delhi NCR region. It is spread across 9 acres of area, equipped with the latest technology and experienced doctors. At the ophthalmology department, the doctors are well trained in managing ocular disorders in both children and senior citizens.
With world-class technology, the hospital is equipped with the VISX system of Excimer Laser for LASIK surgery and the latest technology.
Address: Artemis Medicare Services, 414/1, 4th floor, DDA Commercial Complex, District Centre,
Janakpuri, New Delhi – 110058