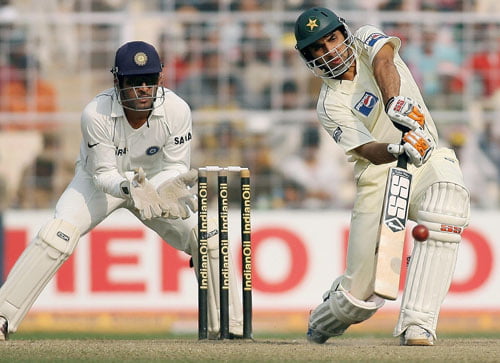 YD NEWS | 'India vs Pakistan' | Two-minute read
Since 2007, the cricketing world has not seen a Test battle between the arch-rivals India and Pakistan. In the ongoing World Test championship also, we won't be able to see any Test match between "India vs Pakistan".
The former Pakistan fast bowler Waqar Younis reportedly said that it doesn't make sense that the ICC World Test Championship doesn't feature any match between these rival neighboring countries.
The World test championship features nine-top ranked Test teams of the world. These teams will play six bilateral Test series against the mutually chosen opponents. The top two countries in the rankings will eventually compete against each other in England in June 2021.
Waqar reportedly said, " I know it is a difficult situation for both the nations (India and Pakistan) even at the government to government levels. But, I think the ICC needed to play a more proactive role in this championship."
Further, he said, "The ICC should have intervened more and done something in context to India vs Pakistan. To me having a test championship without "India vs Pakistan" Test matches makes no sense"
Since the 26/11 Mumbai attacks, the Indian cricket team had not toured Pakistan nor Pakistani team came to India for a Test tour.
Waqar said that in his career of 87 test matches, he just played 4 Test matches against India due to the strained political and diplomatic relationships between the countries.
Moreover, he said that he did not forget his test debut against India.
He also praised the current Indian pace attack. He said, "In the past, it was not like this. But things have changed now. Shami, Bumrah, and Ishant have taken the Indian pace attack to top. That is why India is doing great in the Tests." He also praised India's rotation policy for the fast bowlers.
"If you look on to the test side, India have a settled pace bowling combination. But when it comes to white-ball cricket, they keep on experimenting with the bowlers which is a good thing," Waqar said.