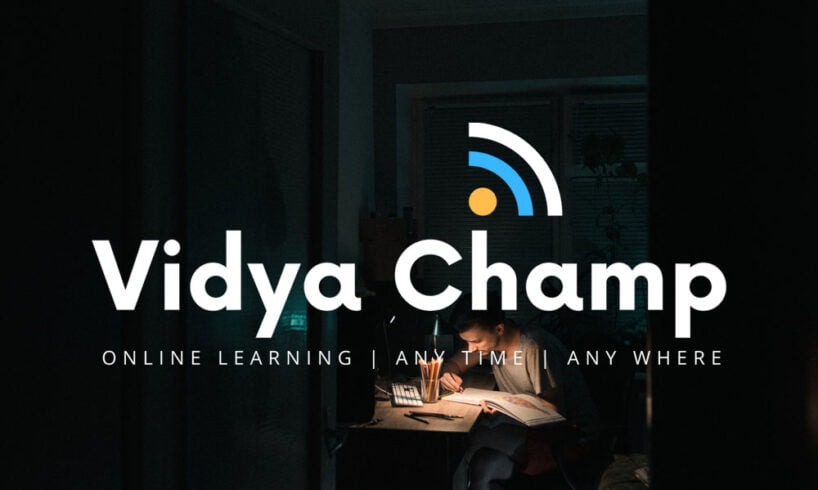 YD NEWS | Two-minute read
Millions of students in India prepare for IIT-JEE and NEET entrance exams every year. However, not all of them get their desired ranks. Also, many could not afford the expenses of the coaching and training which are necessary to get a good rank.
On an average, IIT-JEE and NEET coaching in Ludhiana cost around 1.5 to 2.5 lakh per year. Not all aspirants can afford to spend such a hefty amount. However, an educational institute named Vidya Champ has now made a noble move to help those who want to study engineering and medicine, want to get admission to the leading colleges in India.
Vidya Champ has started a non-profitable programme to help the students who do not have the funds to pay for their IIT-JEE and NEET coaching.
Vidya Champ is providing a free of cost training course to the students so that they need not worry about the expenses and focus on their studies. The students who have just completed their matriculation (10th standard), can get the benefit of this course.
Surely, this non-profitable programme of Vidya Champ will prove to be a boon for many students. Those who are in class +1 can take the benefit from this programme.
Vidya Champ will provide IIT-JEE and NEET coaching to 50 aspiring students, free of cost.
VCHAMP-30 programme is for JEE-IIT aspirants. There will be a batch of 30 students and Vidya Champ will provide them coaching free of cost.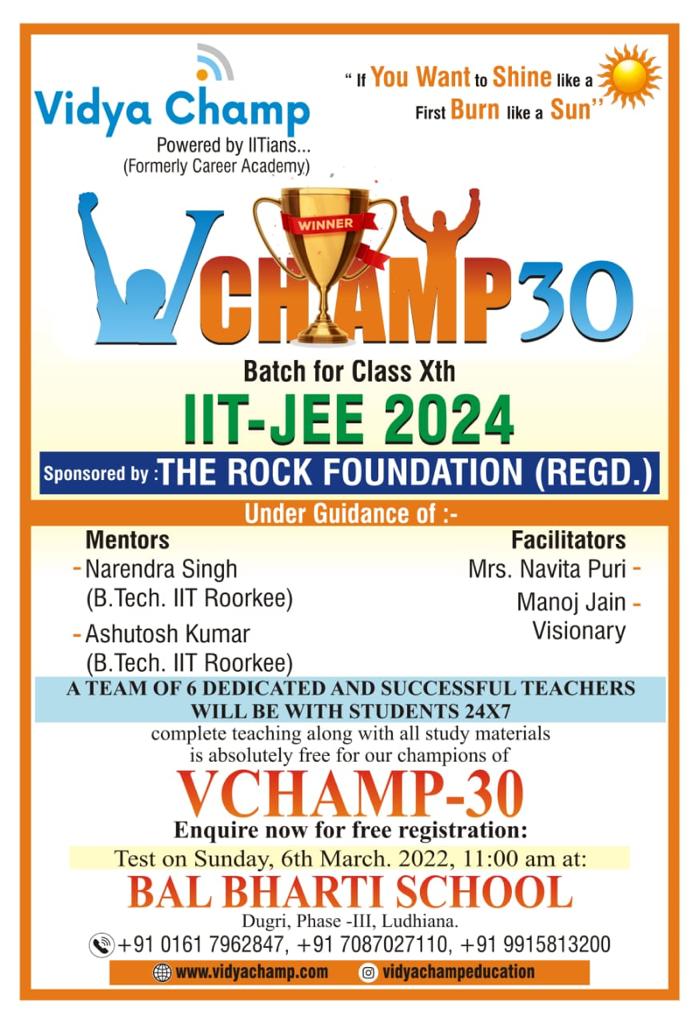 Another programme is VCHAMP-20. This programme is for NEET aspirants. Vidya Champ will provide free NEET coaching to a batch of 20 students.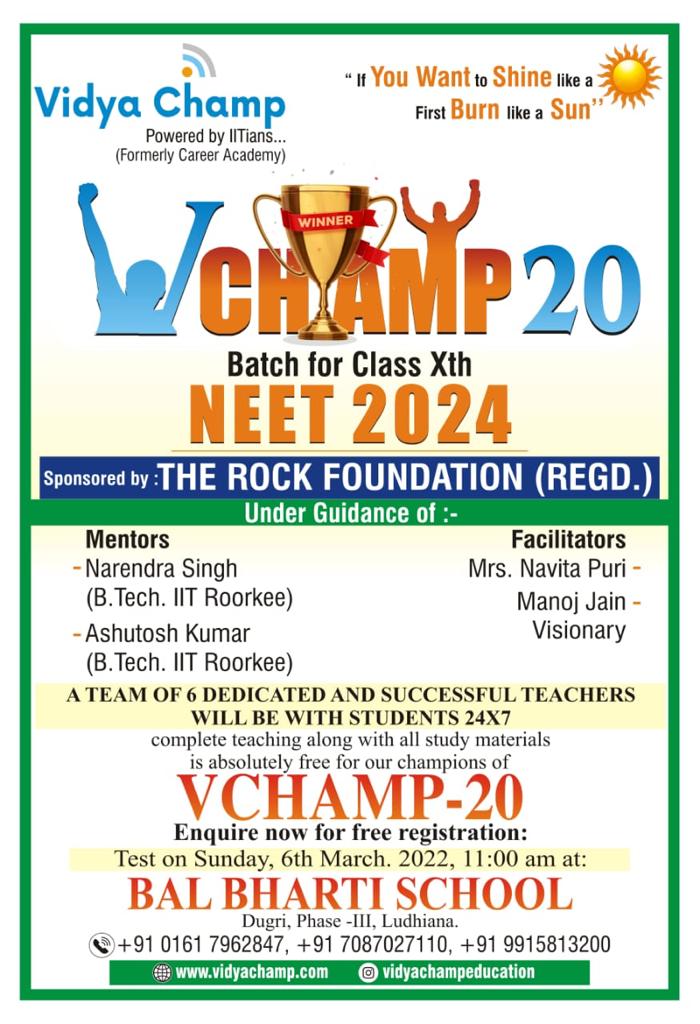 Date of entrance exam
The aspiring students will have to pass an entrance exam to get enrolled in two of these programmes.
The entrance exam is scheduled for March 6 at 11 am and the venue for the entrance exam is Bal Bharti School Phase-3 Dugri, Ludhiana. The experienced educationists at Vidya Champ say that the motive behind these programmes is to help academically brilliant students who are financially weak.