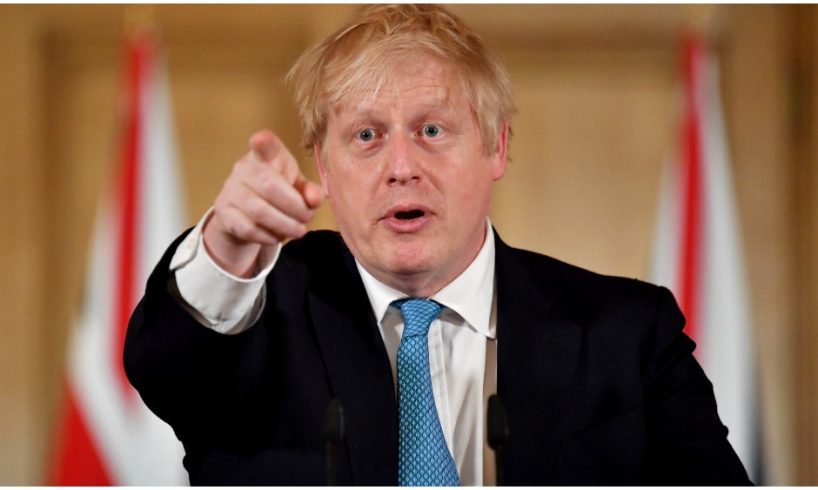 YDNews| 08:00 pm| One-minute read
Prime Minister of the United Kingdom Boris Johnson has been tested positive for Coronavirus today. He posted a video on Twitter saying that he developed mild symptoms like cough and fever over the past 24 hours.
BBC's report suggests that Boris was last seen on Thursday, March 26 clapping outside No 10 as a part of a nationwide gesture to thank the NHS (National Health Services) staff.
Further in his tweet, he said, that he has been tested positive for Coronavirus and is self-isolating. He also said that he would continue to lead the government's response via video conferencing.
"I want to thank everybody involved and, of course, our amazing NHS staff," he said in the video. Further, he added, "So thank you to everybody who's doing what I'm doing (self-isolation), working from home to stop the spread of the virus from household to household." \
Here have a look at Boris Johnson's tweet:
According to the media reports, Johnson was tested at No 10 by NHS staff, on the personal advice of England's chief medical officer Professor Chris Whitty.
Prime Minster's fiancée Carrie Symonds, who is several months pregnant, has also self-isolated herself.
This is the third case where Coronavirus hit the famous leaders of the world. Earlier also, Prince Charles was tested positive for Coronavirus on March 26. Canadian Prime Minister Justin Trudeau's wife Sophie Trudeau was also tested positive for Coronavirus on March 12.