YD News/ Food trends in 2022 | Three minutes read
New Year, new beginnings, and new fashions. We're not talking about any old trend here; we are talking about popular food trends. We're no strangers to the fact that food and beverages are sweeping the globe. There's always a new dish and a new drink to go with it just around the corner.
Food trends in 2022:
Plant-based diet
With the passage of time and a renewed emphasis on the consequences of our eating habits, plant-based foods, which have been steadily gaining currency, are poised to reach new heights. Add to that a renewed interest in health, and potato milk suddenly appears to be a lot more viable today.
While larger food trends such as nut-based milk, plant-based meats, and vegan alternatives see new entrants (sunflower butter, anyone?), India's food cape appears to be undergoing a renaissance.
Take a look at the market's overabundance of products. From Hello Tempayy, which offers a variety of plant-based protein options, to Imagine Meats, Wakao, and Good Dot, which manufacture vegan meats on Indian soil, Soft Spot, Liveyumfoods.com, which specialises in vegan cheese alternatives, and White Cub, Papa Cream, and Urban Platter, which are bringing a variety of plant-based/vegan condiments to the fore—one thing is clear: this is no longer a trend, but a way to life.
Non-alcoholic drinks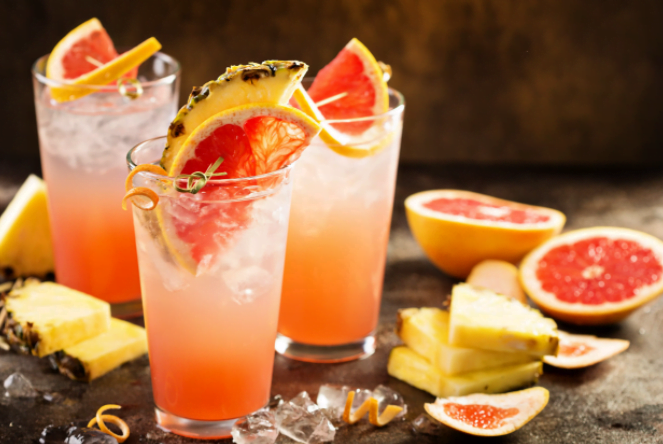 Getting drunk and suffering from a hangover is a thing of the past. Mocktails and low or no ABV (Alcohol by Volume) drinks are becoming more popular as healthy living becomes more popular. This is because the alt-cult of 'Sober Curiosity' appears to be having a moment with GenZ.
What exactly is it? Simply refraining from drinking alcohol. As this trend gains traction, the beverage industry is scrambling to appeal to this demographic.
Svami, for example, has alcohol-free variants such as Gin & Tonic and Rum & Cola. Aside from that, we have trendy brands like Kati Patang, which come in variants like NOT Cosmopolitan and NOT Old Fashioned.
Coolberg and Stirred both offer flavoured non-alcoholic beers and premixed mocktails such as the Hibiscus Cosmo and Mexican Mule. Even well-known alcohol brands such as Kingfisher, Heineken, and Budweiser have recognised the task and released alcohol-free beers. To keep up with the trend, restaurants have also joined the movement by adding more mocktail variants to their menus.
Korean cuisine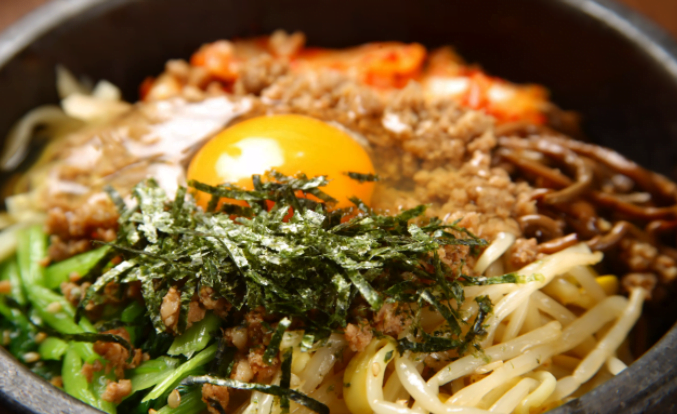 While Korean movies and music videos dominated our screens, Korean cuisine began to gain a following around the world. K-Cuisine is simply bursting with colours, textures, and the flavourful fusion of sweet, savoury, and spicy.
Korean instant foods (Buldak, Chapaguri) are becoming increasingly popular among the general public, and are now a common sight in supermarkets.
While these are quick fixes, the Korean way of cooking is also making its way into the restaurant space, with several menus offering everything from Korean-style fried chicken to Gochujang-laced appetisers. Korean condiments, too, have seen an exceptional increase in condiment exports all over the world (as reported by The Korean Herald).
It's no surprise that the flavour and balance of spice is what makes K-cuisine so unique, and it's set to reach new heights in 2022.
Also read, 10 lesser-known Indian sweets you must try
Comfort foods(Food trends in 2022)
From the moment we prepare them to the moment we eat them, comfort foods are our go-to stress relievers. However, the paradigm of comfort foods has recently shifted. Social media has made us aware that breaking the rules while preparing a meal can lead to a plethora of possibilities.
We have quick fixes, simple, three-ingredient recipes, and this is only for the inexperienced. We have gourmet style recipes, fusion recipes, exotic recipes, and the list goes on. While chefs like Manish Mehrotra and Amninder Sandhu turned to comfort foods like mathri and mutton curry, chefs like Urvika Kanoi and Hanisha Singh reinvented old favourites like burgers, pasta, and tacos with their brand's Chard Burgers and Cafe Duco, respectively.
Condiments(Food trends in 2022)
While spices will always be the fundamental unit of Indian cuisine, let us take a moment to discuss the plethora of condiments that have entered the market. People have returned to the kitchen with renewed zeal since the pandemic, which could be the driving force behind this trend.
This is now visible in the rise of products aimed at making home cooking easier. From older brands like Native Tongue and Nomad Food Project, which have caused positive disruption with intriguing condiments like alubukhara preserve and bacon thechas, to newer ones like Chutney Collective (helmed by ex-O Pedro sous chef Velton Saldanha) and Wonder Foods and Farms, which are helping us upgrade our pantry with delectable options for breakfast, lunch, and dinner.
Life is easy with Snacks(Food trends in 2022)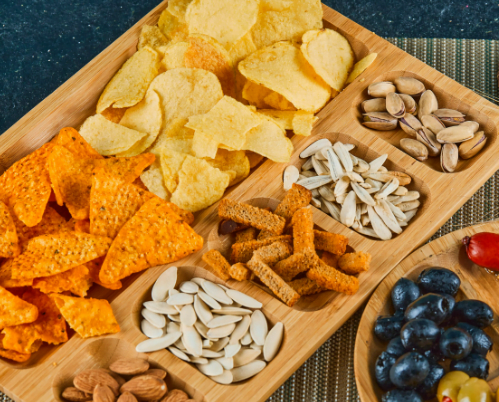 Snacks have replaced meals. And, while people prefer to snack, they are also making the conscious decision to snack sensibly. According to an India Today survey, clean snacks have increased from 12% to 20% in the last year, as post-Covid, people prefer to consume healthier alternatives to regular munchies at frequent intervals rather than three square meals a day.
Many Indian brands have entered the healthy snacking market, with products ranging from protein bars to oatmeal cookies. Healthy chips from To Be Honest and The Green Snack Co, bars, nibbles, and namkeens from Snackible, snack packs from Ketofy, gourmet munchies from Monsoon Harvest, and cereals from Soulfull One thing is certain: snacking will never be the same again.
It appears that 2022 has a lot to offer, and this list only scratches the surface. However, if history is any guide, the food and beverage industry in 2022 will go all out to make things more interesting and exciting.