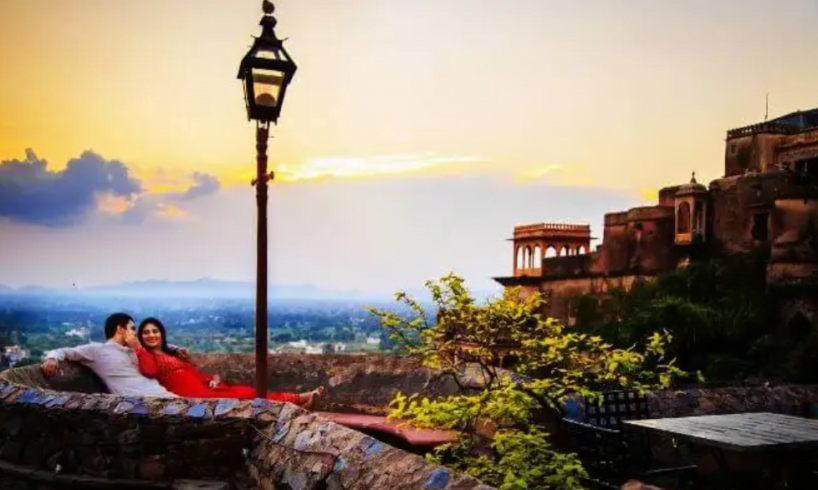 Plan your Romantic Getaways in Delhi with us!: If you planning on surprising your partner with a perfect plan for your next couple date, you might want to go a little off and surprise them with a different plan rather than a simple candlelight dinner.
Don't allow the weeds of your depressing existence to infect your newly budding seeds of love and to plant the seed of love keep watering it with a perfect Sunday outing. Explore these amazingly awesome locations in the capital city to strengthen your relationship with a special someone. Although PDAs may not yet be permitted in Delhi and India, nothing should prevent you from going on a romantic date to express your love. Take your significant other here for a romantic day of creating memories. After all, it is the cherished moments that strengthen a bond between two people.
World Of Wonder, Noida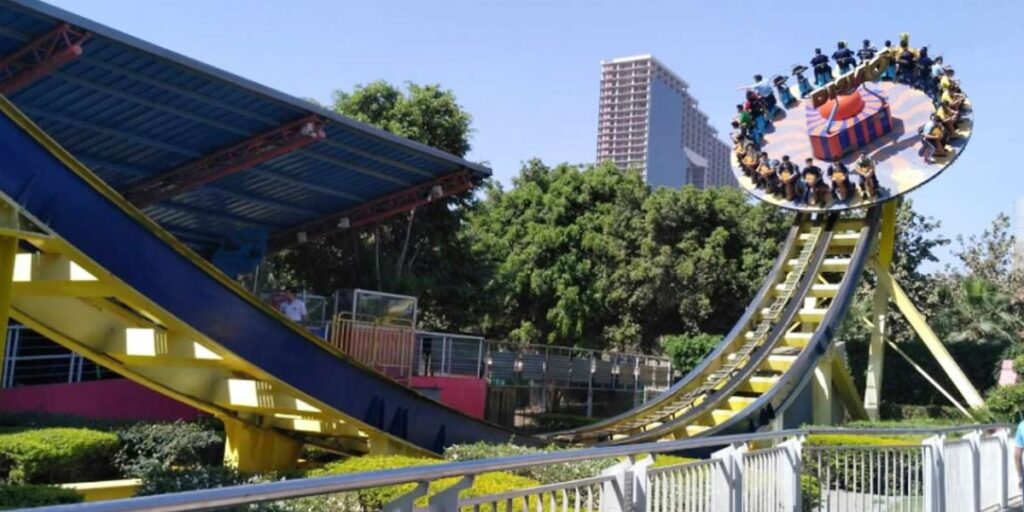 In for a great fun-filled playdate? World of Wonder can offer you many things! World of Wonder, one of the top theme parks in the NCR and one of Noida's most romantic spots, provides everything from wild rides to waterpark excitement. This is one of the best spots in Delhi for couples to spend the day together. This may be an adventurous as well as romantic destination in Delhi NCR for couples with alternatives like Go Karting, paintball, air hockey and more inside the park. For those seeking the perfect weekend retreat, this location is great.
Garden of Five Senses in Saidul Ajaib, Saket, Delhi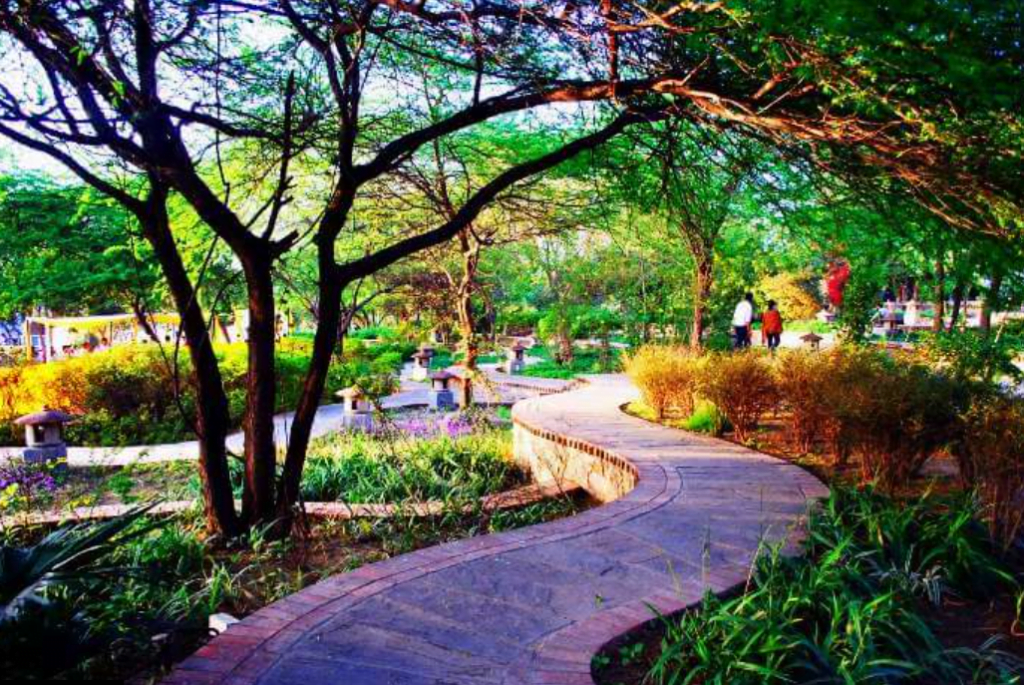 You can take a leisurely stroll among the flowers, sit on the benches, and enjoy the fragrant surroundings with your partner. A long walk can be pretty good just in the lap of nature holding the hand of your partner in the city's vivid night lights. The Rose Garden in Saket is a beautiful park known for its vast collection of roses and other flowers. It's a well-maintained garden with colourful flower beds, fountains, and lush lawns, providing a serene and romantic atmosphere for a date.
Sevilla, The Claridges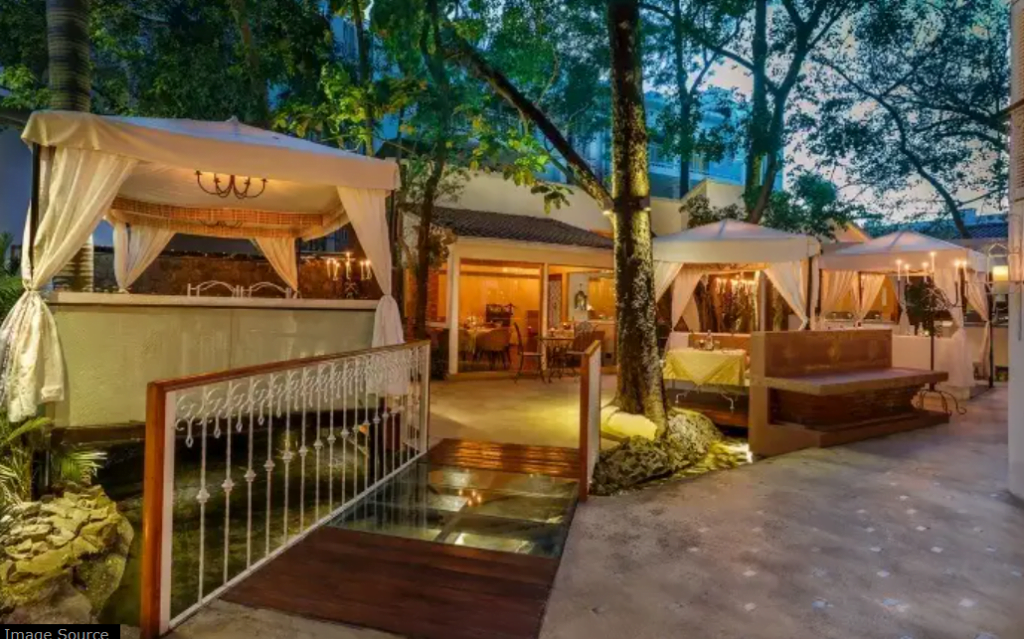 Since food is one thing that bounds people together, you might want to end your day by having special delicacies and chic restaurants in Delhi. The Sevilla is a really romantic location in Delhi for couples. Spanish-inspired features may be seen in the design and theme of this stylish outdoor restaurant. The menu offers culinary delicacies from Southern European and Moroccan cuisine. For love-struck couples looking for a date, the romantic environment is ideal. This is one of those cosy, romantic venues in Delhi for couples to go out at night.
Qutub Minar Complex
This place can give you tons of great couples pictures along with brief time together to talk, walk and enjoy the day away from the city's hustle and bustle. The Qutub Minar Complex is a UNESCO World Heritage Site and a historic monument that offers a unique and romantic setting for a date. The towering Qutub Minar, ancient ruins, and sprawling lawns provide a perfect backdrop for a romantic outing. You can explore the complex, enjoy the historical architecture, and take a leisurely walk while soaking in the historical ambience.
Hauz Khas Village
Hauz Khas Village is a trendy and bohemian neighbourhood that offers a perfect blend of history and contemporary culture. It has a lake, deer park, art galleries, and numerous cosy cafes and restaurants that create a romantic ambience. You can explore the narrow lanes, visit the historical Hauz Khas Complex, or enjoy a romantic meal at one of the rooftop cafes while taking in a view of the lake.