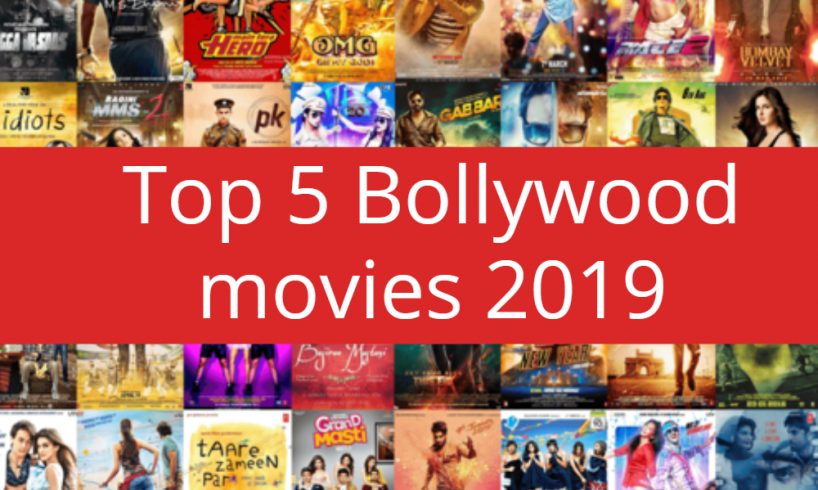 Top 5 Bollywood movies 2019: The daily news on Coronavirus has made us go crazy, although it is a huge concern for the whole nation. But we have a question for you all, is it an only mine or even your parents who put news channels on TVs from morning till late night and become a reporter by telling you with Coronavirus news?
Well, I personally got irritated because of this and went online searching down movies that could relieve my stress and luckily came across some. So, I thought of sharing the list with you.
If you are tired sitting at home, watching your parents turn into TV reporters, your work from home and if even the memes do not excite to anymore, then you are in the right place.
Here's a list of Top 5 Bollywood movies 2019 those would remove your tiredness and make you feel a little light:
Dream Girl
A film with a unique concept along with Ayushmann Khurrana's magical performance makes a perfect combination for the audience. Dream Girl is based on the life of a man named Karamveer Singh who is good at impersonating a female voice and later takes it as a job opportunity in order to earn money. Further, due to his job, confusion, and comic situations occurs which makes the movie a burst of family laughter with a mild phase of learning.
Good Newwz
Mostly, in Akshay Kumar film's, the actor foul play with his girlfriend, and wife but this time the sperms got mixed. Based on a real-life situation Good Newwz opens up layers of emotions taking place when a couple undergoes pregnancy. A lot of funny situations occur amidst the actor's amazing comic and punch timings. I personally loved the film as it takes to a tour of emotions which will make you forget the reality.
Motichoor Chaknachoor
How far can you go in order to settle abroad? Well, Athiya Shetty just married a man much older than her just to satisfy her hunger to settle abroad. But her fate seems to betray her every time she gets a step closure to her dream. Join her on her journey and see if she accomplishes her dream or not.
Khandaani Shafakhana
This movie is a slap on the societal norms of a girl openly running a fertility clinic. When Baby is torn to work in her dead uncle's clinic for six months in order to sell it later, she comes across some problems. The movie carries more of a quality content mixed with funny characters and their comic timing.
Bala
Another Ayushmann Khurrana star along with his best on-screen other halves Bhumi Pednekar and Yami Gautam. This one is also set on a unique concept likewise Ayushmann's other films. Bala is a social problem comedy film which means highlighting a social issue but amid comic situations.
Every character of the film opens up a different problem. Ayushmann portrays Bala known for his hairstyle as a kid, but later loses his hair which makes him a not-so-confident being.
These films would not put you on any guilt trip or emotional turmoil.