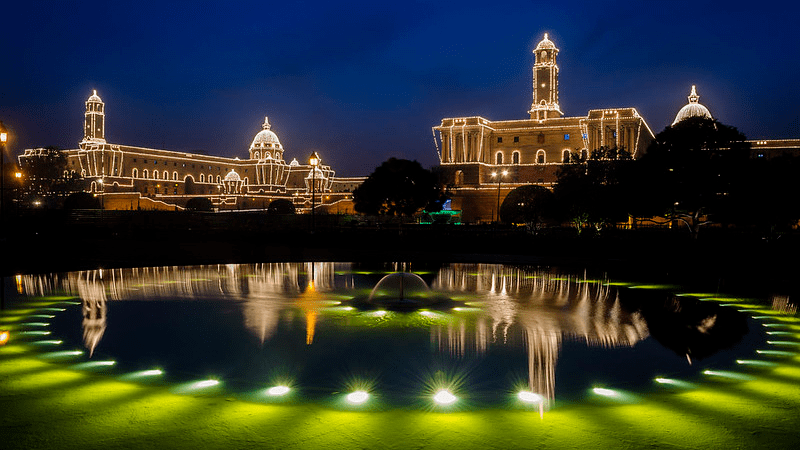 Explore Delhi's nightlife with these amazingly beautiful places.
Put on your explorer's hat and let's explore Delhi's vibrant nightlife!
You can easily stroll around without any fee and pay tribute to soldiers who sacrificed themselves for the country.
Top 10 places in Delhi to visit at night: The busy Indian metropolis of Delhi comes to life at night with a distinct appeal. Delhi provides a wide range of captivating activities that are best enjoyed after dark when the sun sets and the city comes to life. Delhi has a thriving nightlife that appeals to all interests and preferences and includes both ancient landmarks and contemporary attractions. This article lists the top 10 sites in Delhi that you absolutely must visit at night, regardless of whether you're a history enthusiast, a foodie, a shopaholic, or just want to take in the active ambience of the city.
Delhi has something for everyone once the sun goes down, including imposing forts, lively marketplaces, and tranquil gardens. So put on your explorer's hat and let's explore Delhi's vibrant nightlife!
Hard Rock Café
Whether you're a music aficionado, a foodie, or simply looking for a vibrant nightlife destination, Hard Rock Café, Delhi, is a must-visit place at night. You'll be welcomed by the Hard Rock Café's recognisable rock 'n' roll memorabilia as soon as you enter the establishment, which creates a compelling environment in honour of musical superstars. The roomy rooms, moody lighting, and upbeat atmosphere create the perfect environment for an amazing evening. The live performances by local and international bands at the Hard Rock Café in Delhi will leave you nodding your head and drumming your feet to classic rock favourites and more recent music. Groove to the rhythm of live music at this iconic venue for an electrifying evening in the heart of Delhi.
Sky Bar & Lounge
In the vibrant capital city of India, Delhi's Sky Bar & Lounge is an opulent rooftop location that provides an upgraded nightlife experience. This upscale club, perched atop one of the city's landmark hotels, is renowned for its breathtaking panoramic views, trendy atmosphere, and stylish mood, making it a must-visit location for anyone looking for a glam night out.
The energetic nightlife at Sky Bar & Lounge, which features live music performances, DJ sets, and themed events, is another reason to visit. A fantastic night out is guaranteed thanks to the throbbing rhythms, the refreshing wind, and the glittering city lights in the distance.
Connaught Place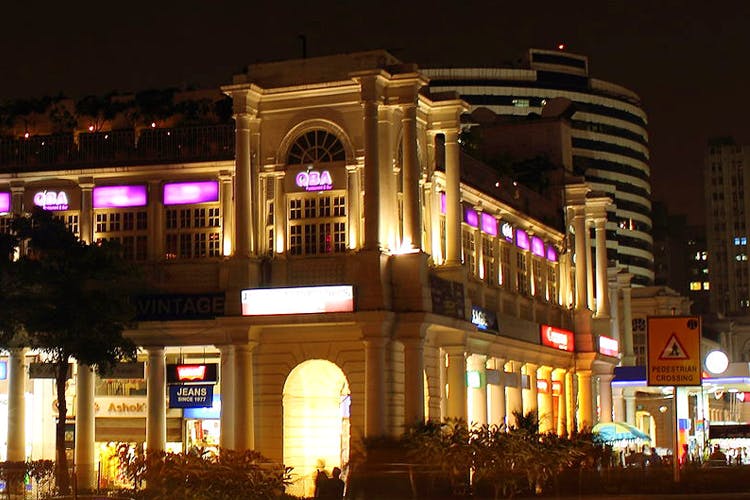 Connaught Place, popularly referred to as CP, is a prominent historical centre for commerce and culture that is situated in the centre of Delhi, India. Built during the British colonial era, this distinctive circular market complex is a must-see location for both residents and visitors, especially at night.
Connaught Place morphs into a hive of activity at night, with its sidewalks and lanes teeming with people. The market comes to life with an abundance of food, shopping, and entertainment opportunities. Connaught Place provides a variety of culinary experiences to suit all interests and budgets, from street food vendors providing delectable snacks to fine-dining establishments offering a choice of cuisines.
Kingdom of Dreams
The Kingdom of Dreams' distinctive food offerings is another top draw. Visitors may take a gastronomic tour across India at the complex, which has a variety of themed restaurants serving a variety of regional cuisines from all throughout the nation. A very unique dining experience is created by the lavish array of real Indian cuisine and the engrossing atmosphere of the restaurants.
Also read: Top 5 Romantic Getaways for Delhi for your date
Ambience Mall
You'll be astounded by Ambience Mall's opulence and refinement as soon as you enter. A sense of grandeur and elegance is created by the mall's stunning architecture, which has contemporary architectural elements, high ceilings, and wide pathways. Ambience Mall is a shopper's paradise with an unmatched shopping experience thanks to the extensive selection of luxury retail brands, from fashion to beauty to technology.
The abundance of food options at Ambience Mall is one of its best features. The mall is home to a wide variety of eateries, cafés, and food courts that serve dishes from across the world as well as local specialities. Ambience Mall is a food lover's paradise since it has something for everyone, whether you're in the mood for fast meals or exquisite dining.
Paranthe Wali Gali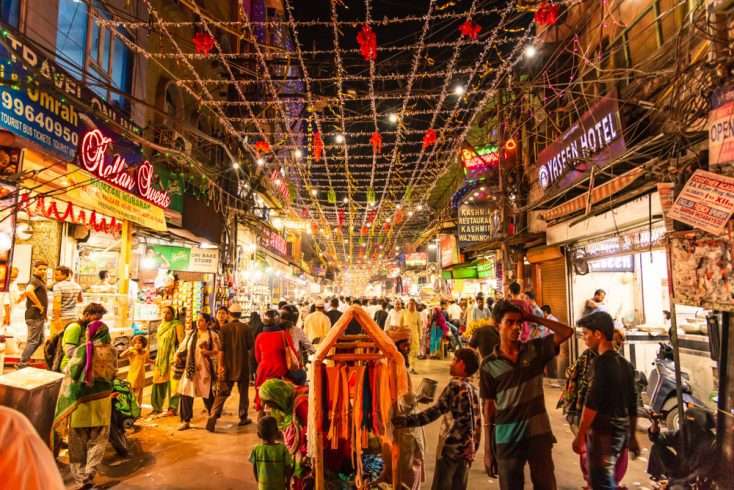 For those who enjoy eating, Delhi's Paranthe Wali Gali is a renowned street food location that provides an authentic and delectable experience. It is a spot that captures the spirit of Delhi's street food culture with its broad selection of savoury paranthas, traditional preparation techniques, and lively street environment and is a must-visit for anybody wishing to discover the culinary wonders of the city.
Olive Bar & Kitchen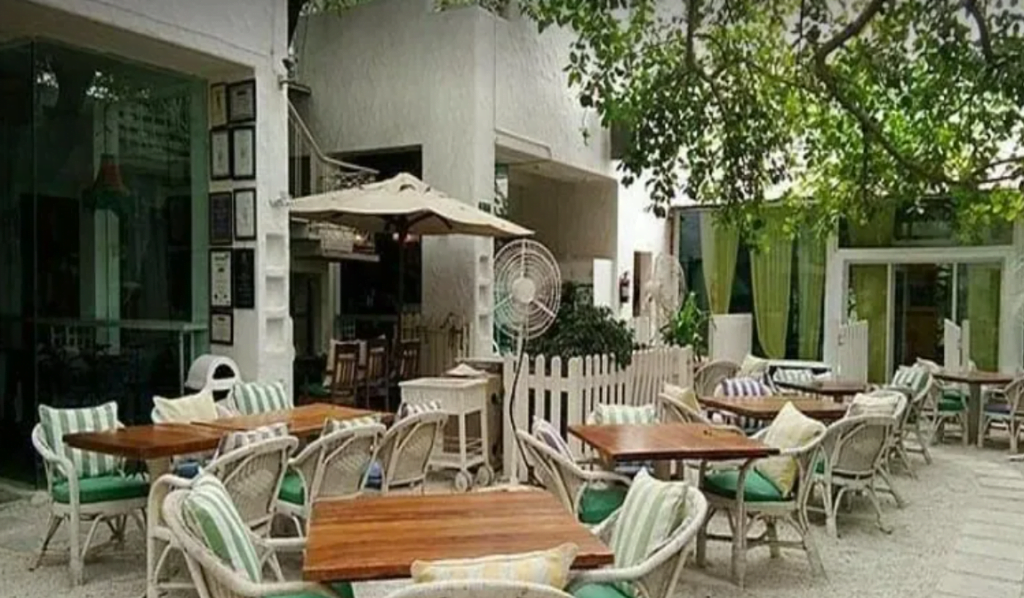 Known for its unique Mediterranean-inspired cuisine, stylish ambience, and relaxed atmosphere, Olive Bar & Kitchen is a popular restaurant located in Delhi. Apart from delicious food, Olive Bar & Kitchen has both indoor and outdoor dining, and the atmosphere is stylish and modern. The restaurant has a chic interior design that blends modern and rustic elements to create a welcoming and cosy ambience. Particularly well-liked is the outside sitting area, where lush vegetation and fairy lights enhance the ambience.
Mocha Art House
In Delhi, India, there is a well-known cafe called Mocha Art House. It is renowned for its distinctive blending of art, culture, and cuisine, providing tourists with a creative and laid-back atmosphere. The Art House is renowned for its creative and bohemian atmosphere, with wall hangings, colourful furnishings, and lively seating configurations. The café offers a warm and inspiring ambience, making it a favourite hangout for authors, artists, and anyone who values culture and the arts. Overall, Mocha Art House is a well-liked choice for people looking for a distinctive cafe experience in Delhi because of its artistic and bohemian environment, innovative events, and diversified cuisine.
Little Owl Cafe
Little Owl Cafe is one of the prominent cafes in Delhi that offers varied cuisines such as Italian and Chinese. Located in Mayur Vihar Phase 2, Little Owl Cafe has a great vibrance and amazing food undoubtedly. The cafe is quite spacious and has great interiors making people fall in love with the cafe and its food.
India Gate
India Gate is free to see and accessible to the public around the clock. Visitors are welcome to stroll around the memorial, unwind on the grounds, and pay homage to the fallen warriors. The vicinity of India Gate is frequently busy with activity and is a popular gathering place for both locals and tourists, especially at night.
India Gate is a tribute to the sacrifices made by Indian warriors and a representation of national pride. It is an important historical site in Delhi. It is a renowned location for Indians to pay respect to the valiant troops who fought for their homeland and is a must-see tourist destination.
Hauz Khas
Near the ancient landmarks is the hip and thriving urban area known as Hauz Khas. It is renowned for its congested streets, vibrant graffiti, and an abundance of cafes, shops, art galleries, and high-end clothing stores. A creative and nightlife hotspot with a blend of modern and traditional elements is Hauz Khas Village.
Hauz Khas Lake is a serene water body located within the Hauz Khas Complex. It is surrounded by lush greenery, making it a popular spot for picnics, leisurely walks, and photography. The lake also attracts migratory birds, making it a haven for birdwatchers.