The School is affiliated with the American Forest Kindergarten Association.
The school was developed to offer the latest teaching methods for the students to support them well for the future.
The tranquil atmosphere of the campus is a great setting for getting an education in one's formative years.
The Wisdom Groups, a U.S.-based organisation with experience in a variety of commercial and educational fields, including educational institutions, the most up-to-date IT systems for many levels of schooling, and Montessori Labs in schools, developed "The Wisdom School of Academics and Sports." The Wisdom Groups are specific that in order to provide young aspirants with the skills they need to fulfil their potential, it is important to encourage intellectual curiosity and a lifelong learning mentality.
About The Wisdom School Tarn Taran
Affiliations and Associations
According to the Punjab Amendment Act of 1957 and the Indian Societies Registration Act (XXI of 1860), the Wisdom Tree Educational and Welfare Society has been registered. Being a part of The Wisdom Groups in California, USA, feels honourable.
The school has undergone an independent evaluation and has been determined to be in compliance with the requirements of ISO Certificate 9001: 2015 certified by Estral Management (authorised certification body of ABAS, American Board accredited by the American Board of Accreditation Services) for providing quality education in India and around the world.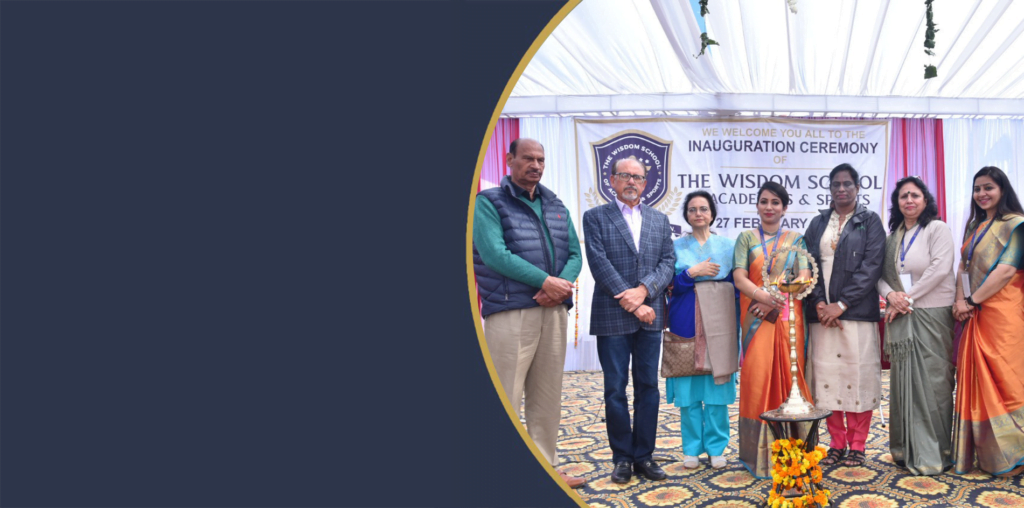 With the goal of giving pupils a world-class education that equips them for both global opportunities and challenges. Mr Ramnik Singh, an administrator and professor, has developed connections with several educational institutions all over the world.
These partnerships provide us with accessibility and the ability to use the most recent instructional techniques and international educational standards. The Wisdom School of Academics and Sports is proud to be affiliated with the American Forest Kindergarten Association (Washington, USA), the Comparative and International Education Society (Pittsburgh, USA), the Association for Middle-Level Education (AMLE), and other organisations.
Also read: 6 signs you have a healthy relationship with your parents
Director's Message
The director of the school follows a rightful procedure in order to make sure that every student is able to learn and grow. She firmly believed that the process of learning never ends and that education must alter to keep up with society's constant evolution in order to prepare students for better times. Further, while technology makes information transfer simpler and more accessible to everyone, it also raises a lot of concerns that need to be addressed.
Moreover, the school feels urgently a need to maximise today's opportunities for learning and allow the efforts to change the kids for a better tomorrow. It's important to choose the best school for every child. Every kid needs to study in a setting where they feel secure and protected.
In terms of academic achievement, physical growth, co-curricular involvement, and responsible citizenship, The Wisdom School have high expectations for each kid. They ask every student to adhere to these principles during their time studying at TWS.
The director of the school made a sincere request to everyone saying that, we should help the kids grow holistically so that they have a rich and varied learning experience. "In keeping with the institution's name, I wish for every one of us that the upcoming session will be filled with happiness, gladness, good fortune, health, and wisdom. Let's be willing, kind, and unselfish in our service to others. Because giving is more fulfilling than receiving, let's refrain from expecting anything in exchange for our work," she said while concluding.
Facilities at The Wisdom School Tarn Taran
With fully-equipped sports amenities, medical facilities and a lush green campus covering half an acre, they believe in maintaining academic and non-academic spaces with utmost cleanliness and safety. Wisdom is pleased to be one of the most beautiful campuses in all of India.
The tranquil atmosphere of the campus is a great setting for getting an education in one's formative years.
The bulk of the academic and athletic teachers live on campus, making them accessible at all times, including after school hours, while still providing high-quality instruction in and out of the classroom.
As of now, the school is focusing solely on imparting well-rounded, comprehensive, world-class education with the highest levels of safety and security. Furthermore, they also seek to be a preeminent, intellectual and innovative centre to provide better academic and non-academic facilities. The next goal of the academy is to produce young men who are happy, resilient, self-motivated, and confident with eco-consciousness to grow up to be global citizens with humanitarian values.