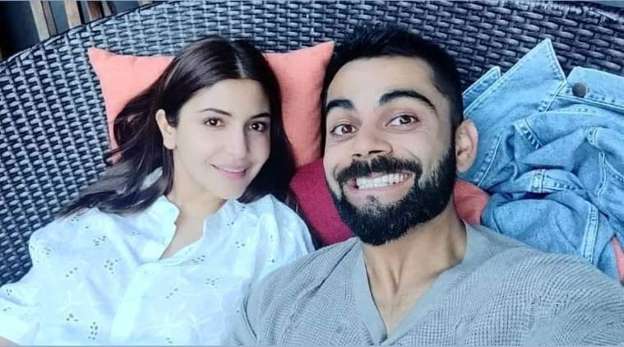 YD News | News | "Stay home and stay healthy" | 2 minutes read
Virat Kohli Anushka Sharma on Coronavirus: All over the country, there is panic because of the Coronavirus threat. The India Cricket team captain Virat Kohli and his wife Bollywood actor Anushka Sharma also came forward to spread a word about COVID-19 and its required safety measures. They assk people to "Stay home and stay healthy".
In the video posted on Instagram, the couple requested the citizens to stay safe and practice self-isolation during this crucial time. Anushka further said that the only way to stop the spread of "Coronavirus" is by "acting together".
Have a look at the video:
Later on Thursday, Prime Minister Narendra Modi addressed the national public and suggested to practice "Janta curfew" on March 22 from 7 in the morning to 9 in the night.
Meanwhile, Virat Kohli also took to Twitter on Thursday and suggested citizens follow Narendra Modi's safety norms.

"Be alert, attentive and aware to combat the threat posed by Covid 19. We, as responsible citizens, need to adhere to the norms put in place for our safety as announced by Honourable Prime Minister Shri @NarendraModi ji. #IndiafightsCorona," his tweet read.
Have a look at his Tweet: Virat Kohli Tweet
Virat also thanked the medical professionals of India and the rest of the world for their efforts to overpower Coronavirus.
His other tweet read,
"Also, special mention to all the medical professionals in the country and around the globe for all the efforts being put in to fight the #CoronaVirus. Let's support them by taking care of ourselves and everyone around us by maintaining good personal hygiene. #IndiafightsCorona."
Have a look at his Tweet: Virat Kohli Tweet
The major sporting events around the world have been hit because of Coronavirus. The NBA league has been suspended this year. The French Open and Euro 2020 were also suspended.
Click for More Entertainment News
In India, the major sporting event Indian Premiere League has been postponed amid Coronavirus threat. The English Cricket Board also called off the test series against Sri Lanka which was scheduled at end of March.