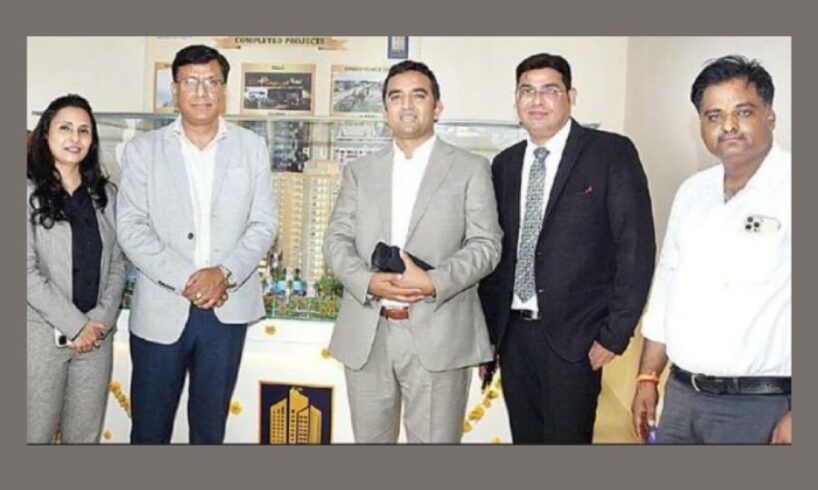 Jhansi: Sanfran Group embarks on a new journey by performing Bhumi Pujan at their land near Shivpuri Highway NH44 Pahuj River where Sanfran's new project 'Sanfran Sarovar Heights' will be constructed soon.
Managing Director of Sanfran Group Santosh Mishra attended the inauguration and sample flat ceremony along with this team. While disseminating the information of the experts about the project, Mishra explained that to date, Sanfran Group has allotted an amount of one thousand crore for its several projects in its speculated time period.
The group aims to provide every service and amenity to its customers along with modern-day technology. Sanfran Group has always put trust and transparency in the foreground for every service, said Santosh Mishra. Furthermore, the group promises on providing people with qualitative housing per their requirements and on time.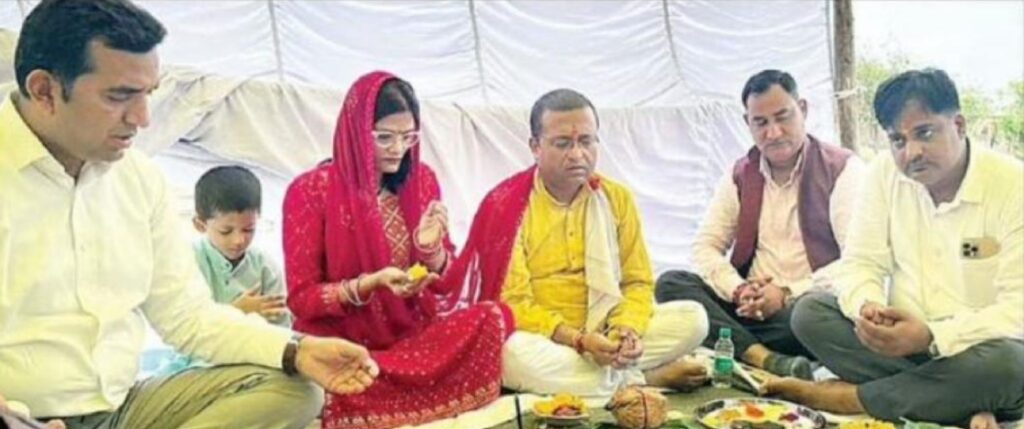 Also read: Sanfran Group: A Trusted Name in Real Estate Market
Sanfran Sarovar Heights project & its amenities
Vice President of Sanfran Group Sachin Sharma also talked about the trivial details of the project. He mentioned that Sanfran Sarovar Heights is designed to have flats with 2, 3 and 4 bedrooms for everyone's convenience.
The whole project will be constructed on the podium landscaping and the hassle-bustle of the cars will be on the first floor. The project also includes high-class as well as common facilities such as a shopping complex, clubhouse. Other amenities are a swimming pool, gymnasium, party lounge, indoor and outdoor game facility, etc. Furthermore, Sanfran Sarovar Heights will also have amenities for kids, youngsters, and elder people.
Several visitors graced the ceremony to check out the sample flat model which sparked excitement and curiosity in people. The event was attended by Upendra Dubey, Niraj Sharma, Hardik Ranglani, Anya Verma, and Sandhna Tiwari. Also, Meghna Shrikant expressed her gratitude towards the visitors and guests.