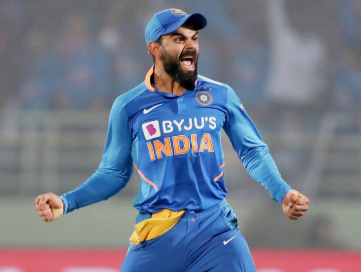 YD NEWS | Weird petition for Virat| 10:55 PM | One-minute read
We can do whatever we like, whether it's right or wrong. But everyone is free to express feelings. on the same thought, one man submitted the 'Weird petition for Virat'. The whole story goes like this
For the women's Indian cricket team, there were good luck wishes from all over the country when the reached the T20 World Cup final in Melbourne.
There were a lot of expectations from the team as they were unbeaten in the group stage. However, they did not perform well and lost the match by 85 runs.
But Board of Cricket Control of India president Sourav Ganguly and men's cricket team's captain Virat Kohli had wished the ladies all the luck for the match.
Pinpointing the flaws in the team's performance is understandable, but 'Weird petition for Virat' is doing rounds on petition-signing platform Change.org. It says Virat Kohli is the reason for the women's team's loss as he wished them good luck for the match.
The petition wants Virat Kohli to stop wishing the teams before the major ICC tournament finals.
The "Weird petition for Virat" on Sunday reportedly read, "We aren't against Virat Kohli. But we have seen how 'panauti' (unlucky) his wishes can be for any good that India achieves. Today is International Women's Day and my heart is broken to see the condition of Indian women in ICC World Cup Final. So, please sign the petition in large numbers so that this message reaches Virat Kohli."
Also, the petitioners stated that they will start a new petition demanding Rohit Sharma's captaincy in ICC tournaments.
"We'll start a new petition that will be to make Rohit Sharma India's captain. Because we have seen the condition of India in the ICC tournaments since Mr. Panauti (Virat Kohli) has become India's captain," the petition read.
Are you looking for more sports News
It is to be noted that both men and women cricket teams have not won any ICC tournament since 2013. The last ICC trophy that we have won was Champions Trophy in 2013. Since then, India has reached four finals and all the semi-finals but did not win any tournament.