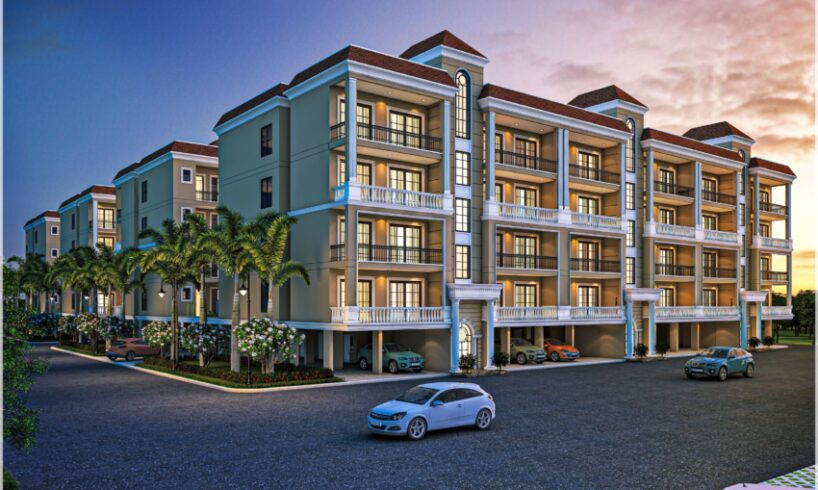 Omaxe launches the Royal Cassia project in Ludhiana to improve luxury living.
The project is located on Pakhowal Road Ludhiana.
Ludhiana: Among the major private and public projects in Ludhiana, the one citizens are excited about the most is having luxury housing in the Smart City. We are talking about the commencement of a project launched by Omaxe. Aiming to make living luxurious and highly standardised, Omaxe launched the Royal Cassia project in Ludhiana. This project will focus on providing world-class amenities along with a luxury lifestyle. Experience great living in the beautiful and smart city of Ludhiana.
The construction of the royal project has successfully begun recently in the city. Once completed, the project is expected to provide people with comfort and peace to people. With ample greenery that will surround the luxurious Stilt+4 and 3 BHK residences of Royal Cassia by Omaxe, your life here will be filled with unparalleled joy and serenity.
A Promising Luxury Project in Ludhiana: Royal Cassia
Royal Cassia, a new luxury property development by Omaxe, is now open on Pakhowal Road in Ludhiana. The project will result in the development of up to 120 apartments. The majestic ambience of Royal Cassia by Omaxe will cater to people who look for the finer things in life. Immersed in the world-class amenities of Omaxe Ludhiana Township, the project will beautifully blend convenience with exclusivity.
Also read: Census Consultant Honoured as Best Real Estate Advisors of the Year 2023 by the Honourable Governor of Haryana
What do people say about the project?
While talking about the success rate and expectations of this luxury project, SS Khurana, Ansal Estate mentioned, "When we were informed about the commencement of the project, honestly speaking, we all got excited because we had a good feeling about it. Omaxe Homes has completely changed the way people live bringing comfort and security to them. We expect the same from Royal Cassia which is going to be a great project from all of Ludhianavis. With this development, you can be introduced to a whole new world of luxurious living."
Furthermore, Manish Jaiswal, Jaiswal Properties mentioned that Omaxe puts the public good as the foundation of all its projects. Therefore, they tend to focus on the same through Royal Cassia too.