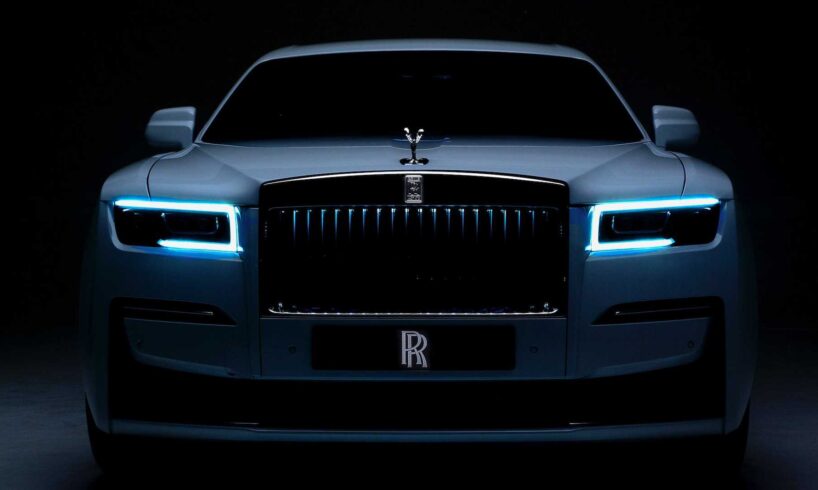 Learn from Marketing Secrets of Luxury Car Brands
The global luxury car market was valued at around USD 410 billion in 2020.
The COVID-19 pandemic had a profound effect on the luxury car market directly in the short term as the sales and production witnessed a decline in 2020. Furthermore, the pandemic has greatly affected the spending power of every individual. After the restrictions were lifted, the market gradually started gaining its lost momentum.
Now, the luxury vehicle market is growing rapidly. The market is projected to grow to USD 566 billion in 2026, with a CAGR of approximately 5% during the forecast period (2021-2026). That means luxury car marketers are in a good place to sell a lot of cars, but they need to keep up with the demands of their customers to beat the competition.
Marketing within the auto industry is changing faster then ever.
Marketing within the auto industry is changing. Automakers used to focus on functionality and status (which still works to an extent), but today's consumer is more concerned with value for their money and a sense of personal satisfaction for their purchase. Luxe car dealers need to prove their high-end vehicles are worth the extra expense.
Here are eight marketing secrets of luxury car brands that you can apply to your business.
Read Marketing Secrets of Luxury Car Brands and learn:
You can learn a lot about how to create and refine your marketing strategy from luxury car brands. Some of these brands have been around for more than 100 years, so they're aware of what works and what doesn't. We can learn from both their wins and losses. Hopefully, their marketing secrets can help your brand succeed.
Porsche: Segment Your Target Market
Porsche wanted to keep their heritage while at the same time attracting a younger female audience. What was their plan? Segmentation. So the most profitable automotive brand in the world set out to reposition themselves without alienating their core customers.
Porsche was marketing to an upscale target audience, primarily men above 40 years old with an income over $100,000. Their goal, however, was to expand on their already strong brand. They would need more than demographic information to do so, though.
Marketing research company J.D. Power and Associates reports that demographic targeting misses the mark when trying to attract new-vehicle drivers. Marketers need to look at the purchasing behavior across all 25 new-vehicle segments, down to the brand and model, to allow for proper targeting. So that's exactly what Porsche did.
"Engineered for magic, every day"
Their new targeted marketing focused on reducing the average age of the Porsche owner and increasing the number of female owners. So they created a campaign called "Engineered for magic, every day." The 30-second commercial included a woman sweeping snow off her car with a child in a car seat, and another mother picking up two children from school in a yellow Porsche 911. It was a niche marketing approach designed to change their target position—but only slightly.
Porsche also enlisted the services of tennis star Maria Sharapova to help attract a younger female audience. The result? Female purchasing was up 7% in two years.
The Marketing Secrets of Luxury Car Brand Porsche: If you have a loyal customer base, but you know you need to expand your market for continued growth, look at segmentation. You don't have to alienate your primary customer base. But if you know (from market research beyond mere demographics) there's a different audience likely interested in your product, you can change your target position to reach that group.
Rolls-Royce: Focus on Traditional Marketing
Rolls-Royce is one of the most famous luxury car brands in the world. It's always been big on simplicity and excellence. But there are still only two categories of people that buy a Rolls: Old Money and New Money.
Old Money describes affluent people whose families have maintained their wealth over multiple generations, perhaps inheriting it from one generation to the next. New Money, on the other hand, is someone whose wealth is recently acquired.
Rolls-Royce didn't feel a need to turn to social media or any other contemporary approach to market their vehicles. Rather, they prefer activities like event marketing, where elite purchasers-to-be can test drive a car and/or meet the designers.
The English car brand began in 1906. Since their inception, they've catered almost exclusively to self-employed entrepreneurs or heirs of large fortunes with a net worth around $30 million. The typical Rolls-Royce customer has several homes and more than one luxe car. In fact, they might even collect cars.
So their marketing approach focuses on three primary areas:
Brand Consistency. Rolls Royce isn't trying to be anything other than what they've been—a reliable, ultra-luxe car for very wealthy people.
Unique Perks. As a Rolls-Royce owner-to-be, you'd probably attend an event where you can test drive a car and meet the designers. Right?
BMW: Adapt and Find New Customers
Young people "want brands that behave like human beings."
That's what BMW's Senior Vice-President of Brand, Hildegard Wortmann, says. So the German multinational company is attempting to create the ultimate driving machine for them—and everyone else, too.
BMW is not forgetting the customers they've been able to rely on for decades, but those drivers only have one or two more purchases left in their lifetime.
BMW depends on a new generation
The brand's survival depends on a new generation. That's why the cars have changed and the marketing has taken them to some new places.
The Coachella Valley Music and Arts Festival is one such example. The annual fest attracts "every one," as the event's marketers like to say. But it's an influx of young people, ages 18-26, that flock to the California desert town of Indio to take in the music and mayhem each year.
BMW took their sub-brand, fully electric i vehicle and became an official partner. They unveiled a unique Coachella car design created by Portugal.
The Man lead singer John Gourley BMW's Stefan Ponikva, head of BMW Brand Experience Shows & Events, said:
"Like Coachella, inspiration, innovation and the will to constantly reinvent oneself are part of BMW i's DNA. This makes the festival the ideal partner."
The whole idea was to raise awareness among a new group of potential customers. Once they paid off their exorbitant student loans, BMW would be on their car-buying radar.
BMW isn't just attending one festival and calling it quits, though. Quite the contrary. They built a content studio at their headquarters and hired analysts to figure out what's working within the social realm. Now that's a strategic way to cater to a new wave of customers.
The Marketing Secrets of Luxury Car Brand:
To find new customers, you may have to adapt your products and step outside your previous marketing methods. Adaptation is a big part of surviving as a business. If you want to attract a younger audience, go where they are and become part of their culture. Build the products they want and speak to them on their terms. When you adopt a human approach—complete with a social conscience and the ability to relate—you open your brand to acceptance. Hopefully you're also building a customer for life.
Emotions. Use opulence, refinement, and superior craftsmanship to attract customers. After all, that's what impresses them to buy in the first place.
Audi: Use Multichannel Marketing
Audi – How does Audi maintain their longevity as a luxury brand? They stay on top of the latest trends in marketing, with an emphasis on digital. The German auto manufacturer started more than 90 years ago, yet they remain one of the top 50 brands in the world. This is largely because they've always found a way to adapt to the times. Today is no different.
Here are three areas of marketing where Audi is thriving:
Watch Your Competitors
Audi took a tongue-in-cheek approach to their competition with Tesla. They created billboard ads for e-tron, the first purely electric Audi SUV, to rival Tesla's Model X. The Berlin-based ads read: "Musk-Have."
Feature Social Issues in Your Advertising
Audi raised awareness about gender inequality with a Super Bowl ad entitled "Daughter." The one-minute commercial featured a powerful message about equal pay for women.
Focus on Video and Visual Content
Most car brands believe online videos are more effective than traditional advertising. Audi is one of them. Their "Think Faster" series of YouTube videos feature pop-culture celebs doing Reddit AMAs while riding around a race track at high speeds.
They're also big on Instagram with 13.2-million followers. Audi posts pictures of their cars (obviously), but they also create timely, interactive posts that stay true to their brand.
The Marketing Secrets of Luxury Car Brands that count for Audi:
Mix it up. A multichannel approach to marketing can boost your results. More than half of today's companies use at least eight channels to interact with their customers. That's not to say the more channels you use the better, but more than one certainly appeals to customers. Over 70% of consumers say they'd rather connect with brands and businesses that use multichannel marketing. So use digital marketing, direct mail marketing, billboard advertising, radio and television commercials, etc.
Volvo: Marketing with a Higher Purpose
Volvo Cars believes marketing should reflect what's happening inside the company. So the Swedish luxury vehicle company set out to organize the Volvo Ocean Race. They used this worldwide sailing adventure to collect data about harmful microplastics in the sea. Rather than merely sponsoring the event, however, Volvo plans to design cars with a higher content of recycled plastics. By 2025, the company envisions 25% of their plastic will be recycled.
Marketing with a higher purpose—aka purpose-based marketing or cause marketing—isn't new.
Luxury car brand Volvo looks at it like icing on the cake. The cake is the purpose. The icing is the marketing for it.
Volvo, like many others, is spending more on digital marketing. But they're also increasing their public relations efforts to let the world know what they're doing. According to Bjorn Annwall, Volvo's Senior Vice President of Strategy, Brand, and Retail, there are three important questions regarding any message your brand is sending.
Is it relevant?
Is it genuine?
Are you really making the changes you say you're making?
Volvo is changing the perception of their brand from one of safety to one that's considered "all-inclusive premium." They're not giving up on safety, of course, but they want to be "a brand for people who care about people." They were the only car company invited to the esteemed G7 Oceans Partnership Summit. This only contributed to their position as a sustainability leader.
The Marketing Secrets of Luxury Car Brand Volvo:
If you pursue marketing with a social purpose, make sure you can back up your message. Is it relevant? Is it genuine? What are you doing to make the world better? Are you merely supporting a cause or are you actively involved in finding a solution to a problem? If so, exactly how? Once you have that figured out, let the world know about it via your marketing and PR efforts.
Tesla: Innovation is Your Marketing
Tesla believes only in Innovation, as Tesla is one of the top luxury car manufacturers in the U.S., but they don't do much in the way of marketing their products.
Tesla-The California-based automotive company doesn't need to advertise when they're taking 1,800 orders per day. In the fall of 2018, they increased deliveries by more than 100%, their best quarter in the company's history. Collectively, car companies are spending more than $11 billion each year on marketing their automobiles. Tesla is not included in that figure.
If your brand is in a position of great fortune (or just the opposite), you might not need to focus on your marketing tactics. So what do you do? Here are a couple options.
Door-to-Door Marketing
This may sound very old school, but it's essentially what Tesla is doing. They don't offer their vehicles to dealerships. But they do set up showrooms in shopping centers and high-traffic areas around the country. It's kind of a modern-day door-to-door approach to marketing. They go where the people are and show them their product. Each showroom shows off the innovation behind a variety of vehicles. You can also set up a test drive while you're there.
Also read Pankaj Munjal- The man who wrote Hero Group's success story
Share Your Vision
Two years before the first Tesla car emerged, Elon Musk shared his vision for the brand. He wanted to make it clear his purpose was to "help expedite the move from a mine-and-burn hydrocarbon economy towards a solar electric economy, which I believe to be the primary, but not exclusive, sustainable solution."
The Marketing Secrets of Luxury Car Brands that count for Tesla:
Go where your customers are. Depending upon your product, that could be anywhere from the internet to shopping malls, to parking lots or busy sidewalks. Be sure to share your vision. What are your brand's goals? Create press releases and share them via your website. Send an email to your mailing list, local newspapers, influential bloggers, and local websites.
One idea that most luxury car brands can agree upon is how to treat their customers—to give them the luxe experience they deserve.