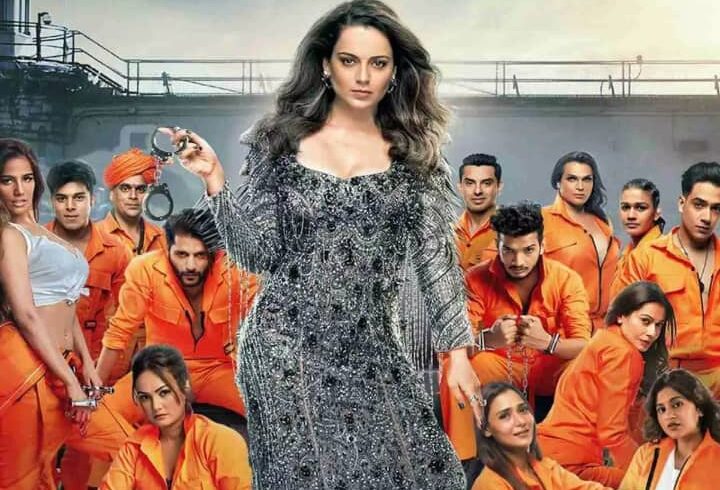 Lock Upp is an entertainment show on OTT platform for the viewers. It is a reality entertainment show hosted by Kangana. The show is always in the news for its spicy concept and interesting contestants, the show gets into headlines for controversies.
Lock upp is hosted by Kangana, who has partnered with filmmaker Ekta Kapoor for this show.
The concept of Lock Upp by Kangana Ranaut:
The 16 contestants are participating and they are selected on the bases of the controversy they were involved in, the selection is done by Kangana with a full study on here contestant. The show allows shining to those whom others think are misfits in the world.
Kangana -The Kangana is the Queen and the host has 50% of the power to eliminate or keep a contestant in the show.
Contestant – All the contestants are Kadi's, Contestants in 'Lock Upp' will have to battle it out for survival over 72 days. They have no contact with the outer world.
Task – Karan Kundra is the Jailer who comes to make the contestant perform the task for their team in the best possible manner.
Elimination:
At the time of elimination, they all have to reveal their one darkest treat at a time. A contestant can use their three secrets in an entire show when needed.
Some Facts about Lock Upp by Kangana:
– While revelling secret they have to sign the contract that they are not forced to reveal it and it is their will to share the secret with the world
– Apart from other reality shows, They get Samachar every morning, where they can discuss and share their opinions and perceptions about the current topics in the world
– The contestant can be saved by the votes generated by the public.
Also read, Ranbir Kapoor-Alia Bhatt Wedding