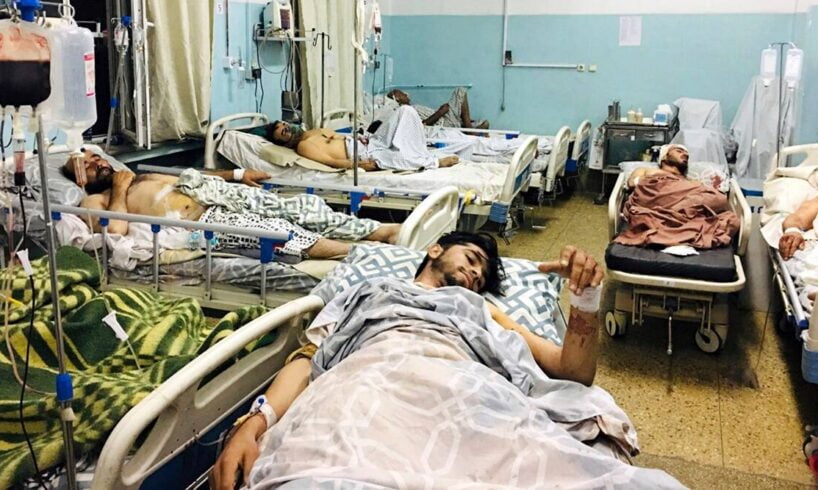 A senior US official had informed about the threat a night before the blast.
"We will hunt you down," says Joe Biden.
Kabul, August 27: 79 Afghans and 13 US soldiers were reportedly killed in a serial blast near Kabul Airport on Thursday, August 26. As per the reports by Wall Street Journal, more than 100 people suffered from injuries.
At Abbey Gate of the Kabul airport, first explosion happened. While the second one took place near Baron Hotel. The reports suggest that Britons, Afghans, and Americans were told to gather at Baron Hotel before heading to the airport for evacuation.
Of the two attackers, one opened fire on the crowd and another blew himself up. As per the US officials, several American Marines were injured.
The terrorist group ISIS has taken responsibility for the blast. As Reuters reports, General Frank McKenzie, the head of the US Central Command, informed that their commanders were watching for more attacks by Islamic State, including possibly rockets or car bombs targeting the airport.
Taliban took control of Afghanistan on August 15. Since then, the situation has been tense and there's chaos at the Kabul airport. People are putting their blood and sweat to leave the country.
We will not forgive: Joe Biden
President of the United States Joe Biden reportedly vowed to continue the evacuation of Americans from Afghanistan.
"Those who carried out this attack, as well as anyone who wishes America harm, know this: We will not forgive. We will not forget. We will hunt you down and make you pay," said Biden.
Biden spoke from the East Room of the White House after Pentagon confirmed the death of the American soldiers. He called August 26 "a tough day". He also pledged that the US would uphold its "sacred obligation".
"Specific and "Credible" threat
According to the reports by New York Times, just a night before the attacks, a senior US official had warned of a "specific" and "credible" threat at the Kabul airport by an affiliate of the Islamic State.
Even after such a strong warning, the military officials said that because of the scattered crowd at the airport, it was difficult to find a suicide bomber with a concealed explosive vest.
In April this, year President Joe Biden decided that he could not ask for more American troops to sacrifice their lives for a war that he no longer believed was in the interests of America or its allies.