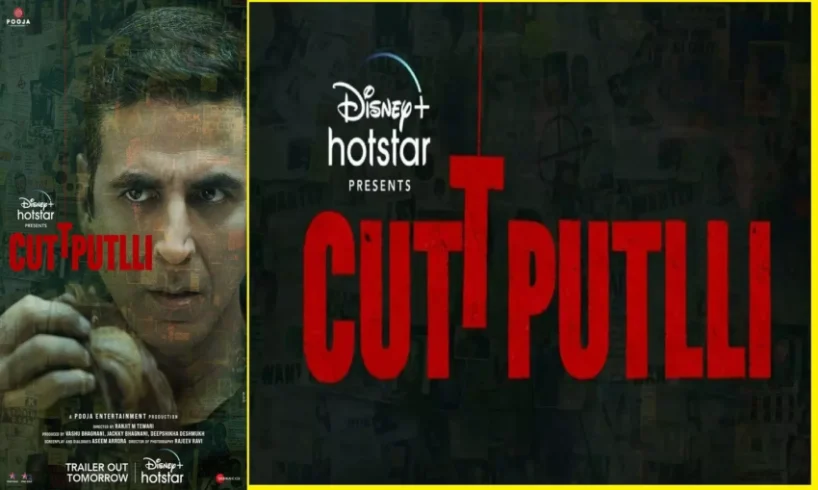 New Delhi: Bollywood is trying to settle down nowadays and doing every bit to woo down the audience. Now Actor Akshay Kumar is coming up with his another movie, Cuuputlli. The trailer of Cuttputlli, starring Bollywood actor Akshay Kumar and Rakul Preet Singh, released on Saturday and it is gripping in every sense.
This film is set in Kasuali, where a serial killer is on the loose and Akshay Kumar and Rakul Preet Singh are the cops, who are on the mission to stop the killer. Akshay Kumar warns his team against a serial killer, who has already committed 3 murders. He says in the trailer that the only way to stop the killer is not through power games but through "mind games." He decides to seal the town and heads out to accomplish his goal, only to find obstacles at every step. The trailer ends with a shot of Akshay Kumar opening a car trunk, which is followed by his shocked reaction.
Sharing the film's teaser on social media, the film's lead actor Akshay Kumar wrote: "3 Murders, 1 City, A Cop and A Serial-Killer out on the loose! Cuttputlli on Hotstar drops on 2nd September, only on Disney+Hotstar."
The film has been co-produced by Vashu Bhagnani and Jackky Bhagnani, Deepshikha Deshmukh and Pooja Entertainment. It has been directed by Ranjit M Tewari. Cuttputli also features Sargun Mehta and Chandrachur Singh in pivotal roles.
In a press conference in Mumbai, Speaking at the film's trailer launch on Saturday, Akshay Kumar told the reporters, "Set once upon a time in Kasauli amidst the backdrop of nature's beauty, the film unveils incidents of ugly killings. It's filled with enthralling twists and turns. I play an underdog investigation officer, Arjan Sethi who is on a trail to catch the psychopath killer whose motives are unpredictable and unclear. Here, revenge is an illusion and the last act of the movie is unthinkable and will take you by total surprise – and that's what makes it unique," stated news agency ANI.
(With input from ANI)
Also read: 10 best cafes in Delhi to hang out with your friends and loved ones